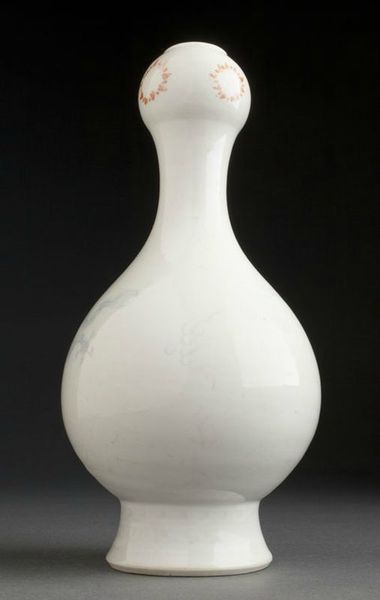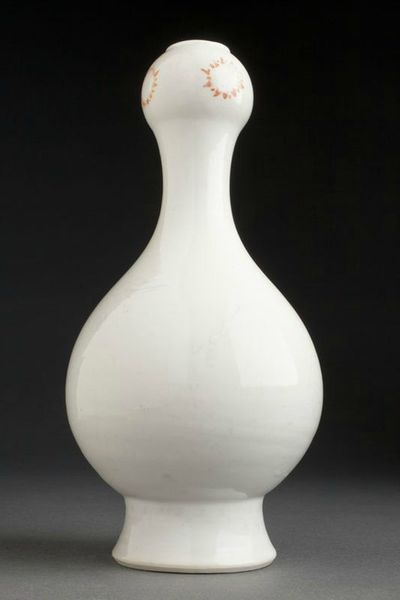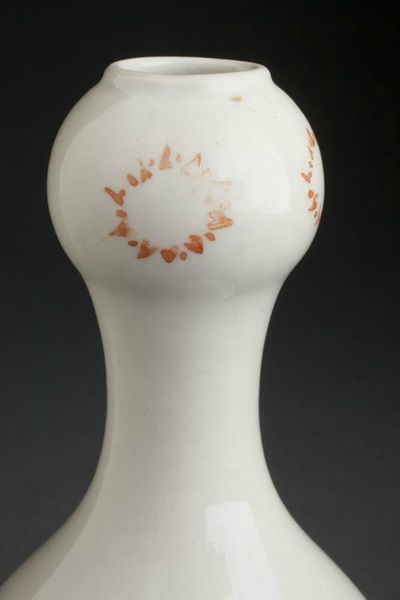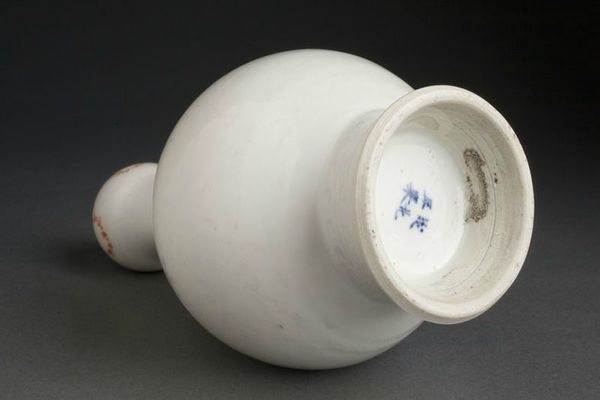 Rare vase balustre en porcelaine à col en forme d'oignon, Chine, Époque Kangxi (1662-1722). Photo Iegor
Repose sur un pied évasé, de forme balustre, le col en forme d'oignon, le pied à décor incisé sous couverte d'une frise de grecques et d'une frise de ruyi, la panse décorée en bleu cobalt sous couverte d'un dragon volant à quatre griffes, le col de perles flammées en rouge de fer sur couverte. Marque apocryphe Chenghua à quatre caractères en bleu cobalt sous couverte au dessous.
La virtuosité de la méthode utilisée pour l'exécution du décor de ce vase en fait une pièce exceptionnelle. Tout d'abord, le motif du dragon était incisé ; ensuite, de la poudre bleu cobalt était déposée dans ces sillons; ensuite, la pièce était émaillée et cuite. Enfin, le décor en rouge était peint sur la glaçure.
H : 21.5cm - 8.5''. Estimation : 8 000 / 12 000 $
A RARE PORCELAIN BALUSTER VASE WITH A GARLIC NECK. CHINA, KANGXI PERIOD (1662-1722)
Resting on a flared rim, of baluster form, with a garlic neck, the foot with an underglaze décor of incisions depicting a frieze of grecques as well as a frieze of ruyi, the belly adorned in underglaze cobalt blue with a flying four-claw dragon, the neck with iron-red flamed pearls above the glaze. Apocryphal four-character Chenghua mark in under glaze cobalt blue on the bottom.

The dexterity and the virtuosity required to execute this décor make this vase an exceptional piece. First, the dragon design had been incised on the piece still unglazed; second, blue powder had been deposed within the cavities; third, the piece had been glazed and cooked. Finally, the iron-red above-glaze motifs were executed.
Iegor. Samedi 26 janvier 2013. Nouvel Hôtel des Encans - 872 rue du Couvent - Angle Saint-Antoine Ouest - Montréal, Canada.www.iegor.net