Imperial Russian Diamond Presentation Ring, Russia, circa 1800. Photo by Romanov Russia
An exceptionally rare Russian Imperial Presentation gold ring of museum quality, with a diamond cipher of Empress Maria Feodorovna, consort of Emperor Paul I (ruled 1796-1801). The cipher is set with rose-cut diamonds and placed on a royal blue guilloche enamel shield with a rose diamond border. Ring size 10; height: 5/8 in. (1,6 cm) (12.7 cm). Price on request.
The ring was a personal gift from the Empress what makes it very special.
Romanov Russia. PO Box 14085. Chicago, IL, 60614 - Phone: 312.335.3937 - E-Mail: romanovrussia@aol.com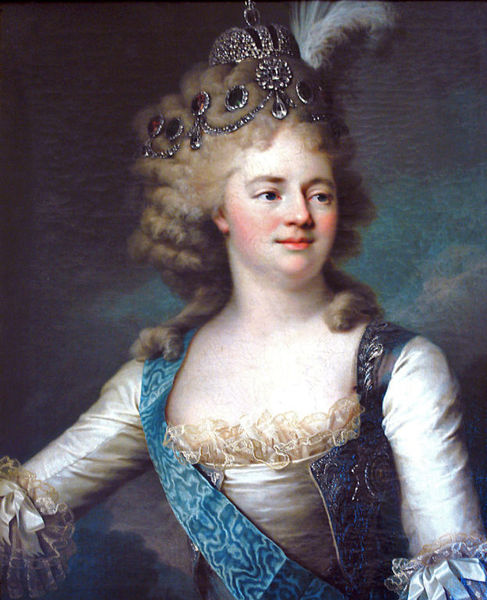 Empress Maria was born Princess Sophia Dorothea of Wurttemberg (Germany), and took the name of Maria Feodorovna upon her conversion to Orthodoxy. She was mother of two Russian Emperors, Alexander I and Nicholas I, and proved to be one of the most influential women of her time.