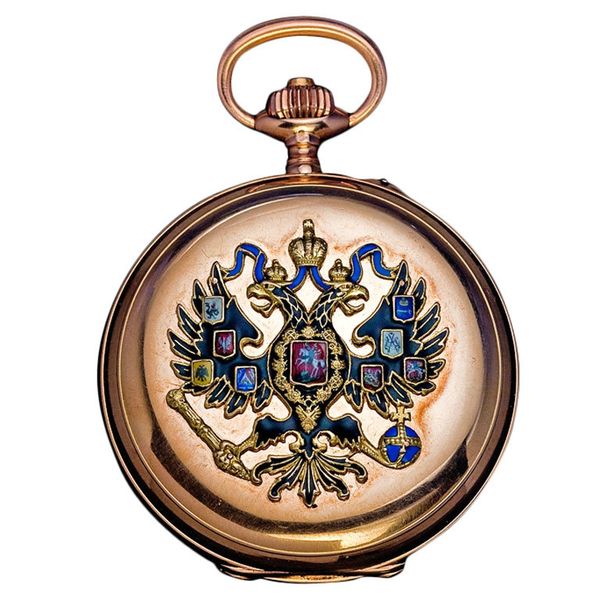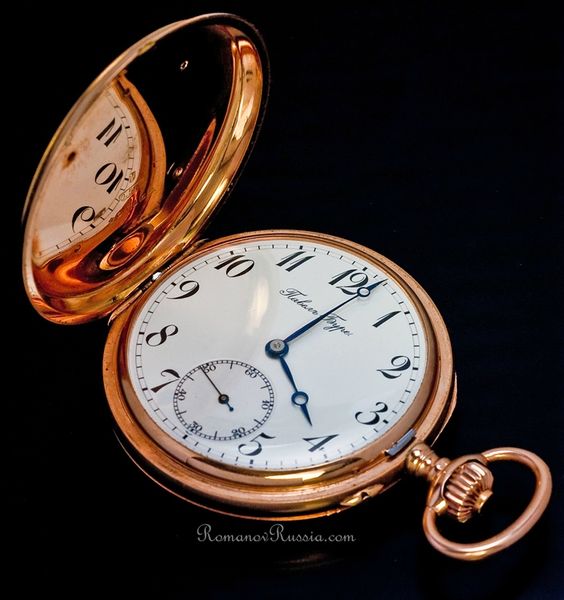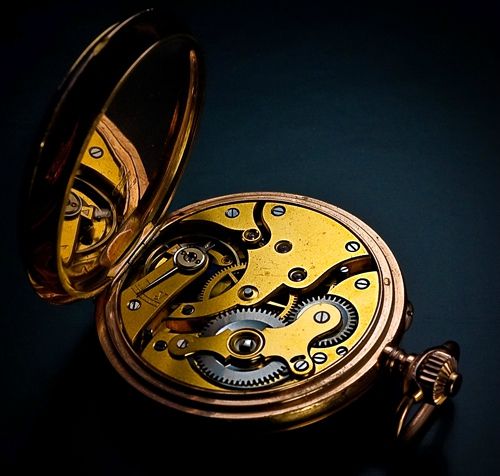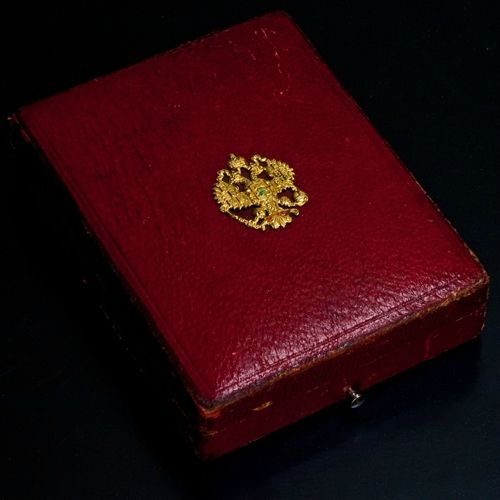 Pavel Bure Russian Imperial Presentation Gold Pocket Watch, Switzerland / Russia, circa 1916. Photo by Romanov Russia
14K rose gold, enamel; diameter: 1 15/16 in. (4,9 cm) (2.54 cm). Price on request

Russian Imperial presentation rose gold pocket watch by Paul Buhre (Pavel Bure) with enameled double headed Imperial eagle. Imperial watches with multi-color enameled eagle are very rare.
Russian engraved inscription reads - Pavel Bure Supplier to His Majesty's Court. The watch comes with its original Imperial presentation red leather case with applied gilt bronze eagle. The Paul Buhre firm was founded in 1815 in St. Petersburg. In 1874, the firm acquired a large watch factory in Le Locle, Switzerland.

All watches sold by Buhre in Russia, through firm's two shops in St. Petersburg and Moscow, were made at that factory in Switzerland.

The firm received two Grand Gold medals - one in 1896 in Geneva, another in 1900 at the Paris World Fair.

Watches with Russian Imperial eagle were made strictly by the order of the Czarist Court. Such watches were never sold to general public and they were not featured in the firm's price lists of the period.
Romanov Russia. PO Box 14085. Chicago, IL, 60614 - Phone: 312.335.3937 - E-Mail: romanovrussia@aol.com