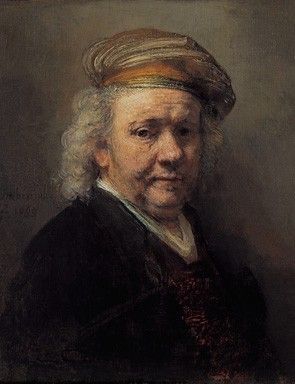 Rembrandt van Rijn, (1606-1669), Self-Portrait, 1669. Royal Picture Gallery Mauritshuis The Hague.
THE HAGUE.- Five absolute highlights of the Mauritshuis collection have returned to The Hague and, from 22 January have been incorporated into the exhibition at the Gemeentemuseum Den Haag.
The selection includes Rembrandt's renowned self-portrait and Johannes Vermeer's Diana and Her Nymphs. Two portraits by Anthony van Dyck and a history painting by Peter Paul Rubens are included in the exhibition Masters from the Mauritshuis at the Gemeentemuseum Den Haag.
The returning works were part of the successful travelling exhibition in Japan that closed on 6 January 2013. In just six months' time, the Mauritshuis paintings drew nearly 1.2 million visitors.
Until mid-2014, around 100 highlights from the Mauritshuis's collection are on display at the Gemeentemuseum in The Hague. An entire wing of the museum has been dedicated to favorites like Vermeer's View of Delft, Potter's The Bull and Rembrandt's Anatomical Lesson. This collaboration between the Mauritshuis and the Gemeentemuseum Den Haag brings masterpieces from six centuries together under one roof.
This temporary location is a result of the Mauritshuis's expansion and renovation taking place between April 2012 and mid-2014. During this period, you can continue to enjoy Mauritshuis tours and education events, as well as the museum shop, at the Gemeentemuseum The Hague.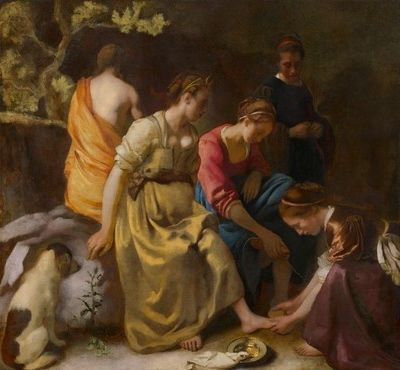 Johannes Vermeer (1632-1675), Diana and Her Nymphs, c.1653 - 1654. Royal Picture Gallery Mauritshuis, The Hague