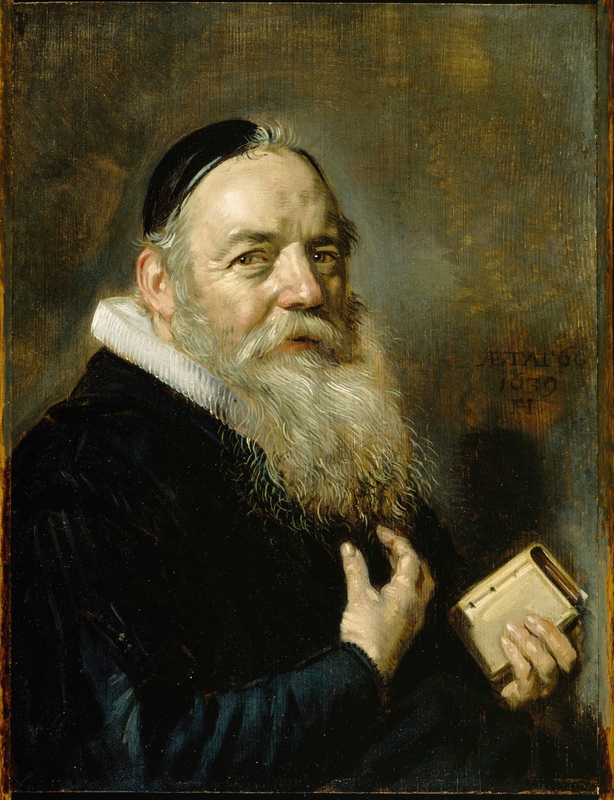 Frans Hals (Dutch, ca. 1582/1583–1666). Portrait of Hendrik Swalmius, 1639. Oil on oak panel, 11 x 8 1/4 in. Detroit Institute of Arts, City of Detroit and Founders Society Joint Purchase, 49.347.
NASHVILLE, TN.- Rembrandt and the Dutch Golden Age: Highlights from the Detroit Institute of Arts will open at the Frist Center for the Visual Arts on February 1, 2013. Drawn entirely from the superb collection of the Detroit Institute of Arts, this exhibition presents works of the great Dutch masters including Frans Hals, Rembrandt van Rijn, Jacob van Ruisdael and Jan Steen, along with related decorative arts. Rembrandt and the Dutch Golden Age will remain on view in the Frist Center's Ingram Gallery through May 19, 2013.
Comprised of 73 paintings and 16 decorative arts, the exhibition sets the work of the great Dutch masters within the larger social, religious and political context of the Dutch Golden Age. Together these works provide a stunning survey of the art produced in the 17th century in the newly independent and prosperous Dutch Republic.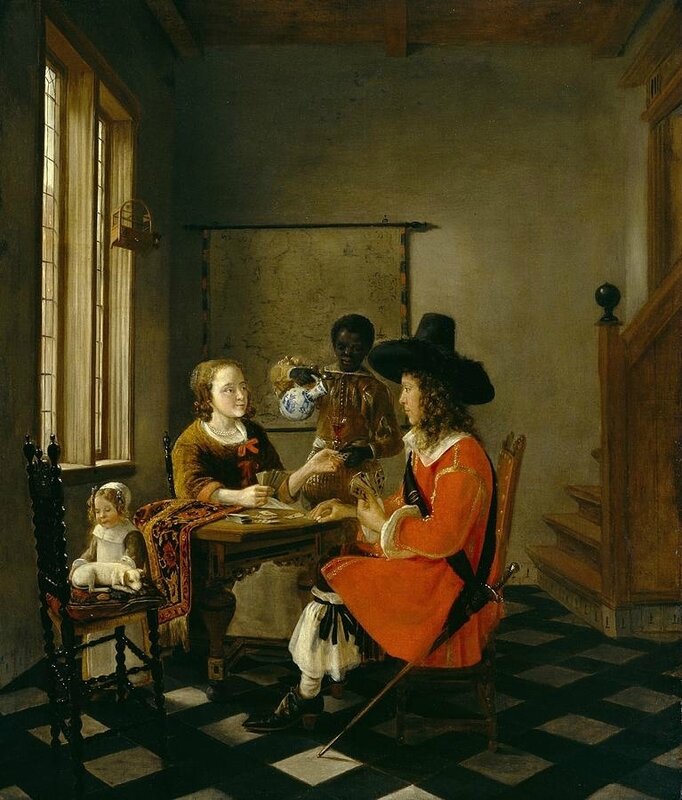 Hendrik van der Burch (Dutch, 1627–after 1666). The Game of Cards, ca. 1660. Oil on canvas, 30 3/4 x 26 1/4 in. Detroit Institute of Arts, Gift of Mr. and Mrs. John S. Newberry, 29.2
"We are pleased to have the opportunity to bring to the Frist Center an exhibition entirely devoted to 17th century Dutch painting that has been selected from one of the largest collections of Dutch art outside of the Netherlands," Frist Center Executive Director Susan Edwards remarks. "In addition to presenting works of exceptional beauty by numerous Dutch masters, the exhibition offers rare insight into the social and political climate of this beloved era in art history."

"We are grateful to the H.G. Hill Realty Company for their generosity as our Gold Sponsor for Rembrandt and the Dutch Golden Age: Highlights from the Detroit Institute of Arts," says Dr. Edwards. "With their support, we are able to present some of the finest Dutch Golden Age paintings at the Frist Center and facilitate more opportunities for education and engagement."
"As a family owned and operated company in Nashville for five generations, we are extremely invested in supporting and furthering our community," says Wentworth Caldwell, Jr., Chairman of the H. G. Hill Company. "To be able to bring some of the great art of the world to Middle Tennessee and, in turn, the many educational and community outreach opportunities it affords is a joy for us."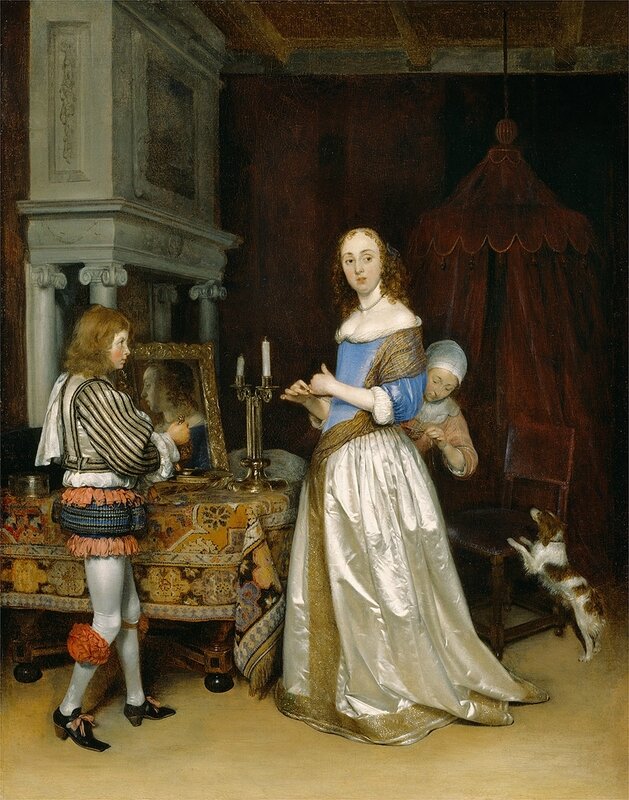 Gerard Ter Borch (Dutch, 1617-1681). Lady at Her Toilette, ca. 1660. Oil on canvas, 30 x 23 1/2 in. Detroit Institute of Arts, Founders Society Purchase, Eleanor Clay Ford Fund, General Membership Fund, Endowment Income Fund and Special Activities Fund, 65.10
The exhibition will open with a gallery focusing on Rembrandt, the most innovative, versatile and influential Dutch artist of the 17th century. "Rembrandt did not specialize in any one kind of painting, which distinguishes him from his contemporaries," explains Frist Center Curator Trinita Kennedy. "His vast production of paintings ranges across virtually every thematic category: genre, history painting, landscape, portraiture and still life. He was highly inventive and his work has never lost its extraordinary appeal."
Attributed to Rembrandt Harmensz.van Rijn (Dutch, 1606–1669). Christ, ca. 1648–50. Oil on oak panel, 11 x 9 1/8 in. Detroit Institute of Arts, Founders Society Purchase, 30.370
The first gallery will also present works by Rembrandt's teacher, the Amsterdam painter Pieter Lastman, and Rembrandt's own students and followers. Rembrandt was famous in his own day and ran an important workshop. While his exact number of pupils is unknown, it may have been as many as 40 to 50. "Rembrandt's students copied and collaborated on his paintings and it can be difficult to distinguish their work from his own," Kennedy observes. "Since the early 19th century, each generation of art historians has sought to define what was painted by Rembrandt, his pupils, his workshop, his circle and his followers. In this exhibition, we get to see how scholars are presently interpreting Rembrandt's body of work."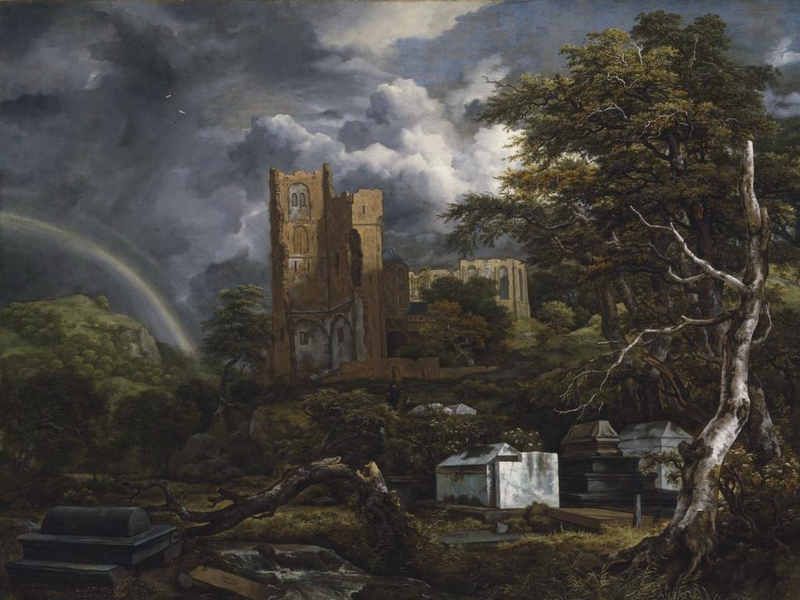 Jacob Isaacksz. van Ruisdael (Dutch, 1628–1682). The Jewish Cemetery, ca. 1654–55. Oil on canvas, 56 x 74 1/2 in. Detroit Institute of Arts, Gift of Julius H. Haass in memory of his brother Dr. Ernest W. Haass, 26.3
After the opening gallery with works by Rembrandt and his circle, the rest of the paintings in the exhibition will be organized thematically, with galleries dedicated to: Portraiture: Faces of the Dutch Golden Age (featuring works by Frans Hals); Biblical Histories: The Impact of Calvinism on Religious Art in the Dutch Republic (Leonaert Bramer); Dutch Peasant Scenes and the Perils of Debauchery (Jan Steen); Domestic Interiors: Inner Worlds of the Dutch Republic (Pieter de Hooch, Gerard Ter Borch); Still-Life Painting: The World in Objects (Willem Kalf; Rachel Ruysch); Dutch Architectural Painting: Cityscapes and Church Interiors (Emmanuel de Witte); Marine Painting and the Global Dutch Economy (Ludolf Backhuysen); and Dutch Landscapes: Local Scenery and Pride of Place (Jacob van Ruisdael).
Rembrandt Harmensz.van Rijn (Dutch, 1606–1669). The Visitation, 1640. Oil on cedar panel, 22 1/4 x 18 7/8 in. Detroit Institute of Arts, City of Detroit Purchase, 27.200