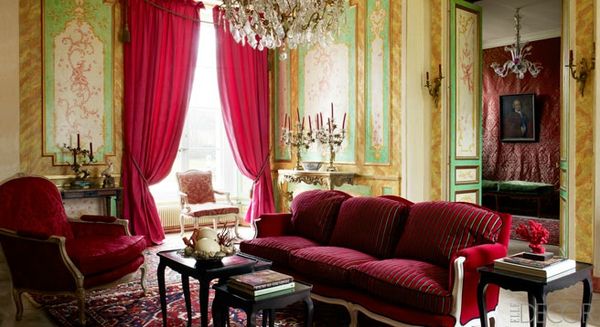 In a salon, the bergère is Louis XV, and the armchair is Régence.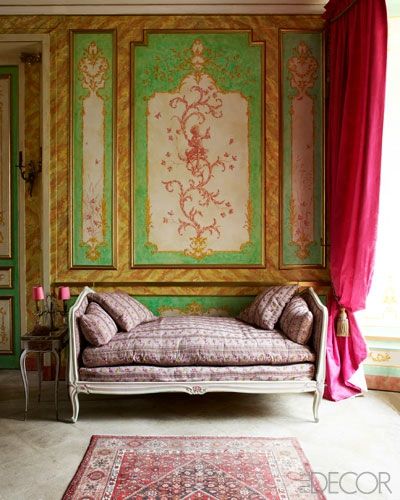 Tremolet painted the monkey motif on the walls of one of the salons; the daybed is Louis XV, the sconce is 18th century, and the rug is Iranian.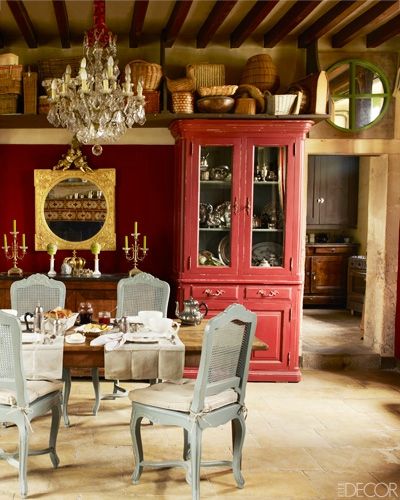 The dining area's 19th-century chandelier is a family heirloom, and the chairs are Régence; the mirror is 18th century, the cabinet is Venetian, and the farm table is original to the property.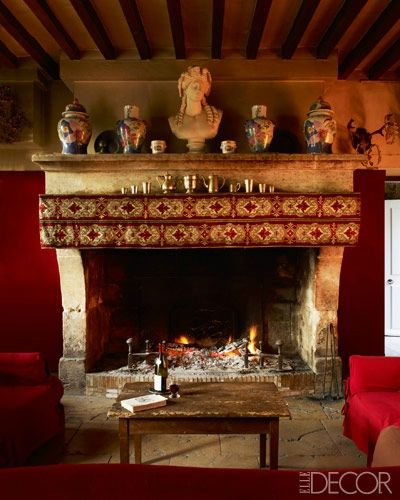 Chinese vessels and a 19th-century bust of Bacchus line the mantel in the dining area; an antique farm table was cut down to serve as a cocktail table, and the beams are original.
An 18th-century Venetian mirror and console in a hallway; the armchairs are Régence, and the candelabras are antique.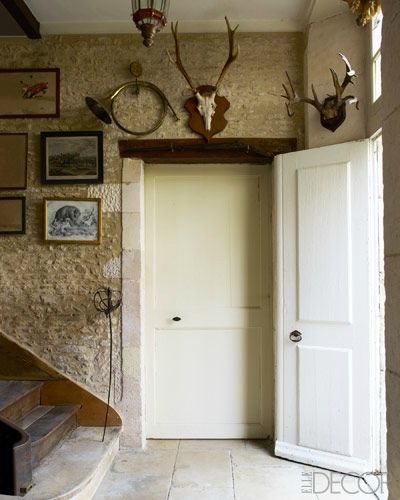 A horn that belonged to Tremolet's grandfather and an antique hunting trophy hang above a hallway door; the engraving, bottom, was found in the chateau's attic.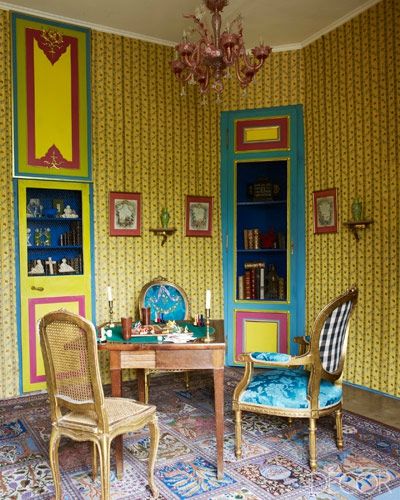 In the games room, the table and the armchairs, which are embellished with embroidery by François Lesage, are all Louis XVI, and the side chair is Louis XV; the chandelier is Venetian, and the cabinet door, left, was originally in the château's kitchen.
The Renaissance-style doors in a guest room were painted by Tremolet, and the Elizabeth Garouste chair is upholstered in a Lelièvre cotton; the marquetry-inlaid secretary is Napoleon III, and the rug is Iranian.
A guest room bed is dressed in Indian cashmere, and the headboard is upholstered with an antique carpet; the light fixture and hanging lamp are Egyptian, the chair is Syrian, and a carpet serves as a pelmet above the door.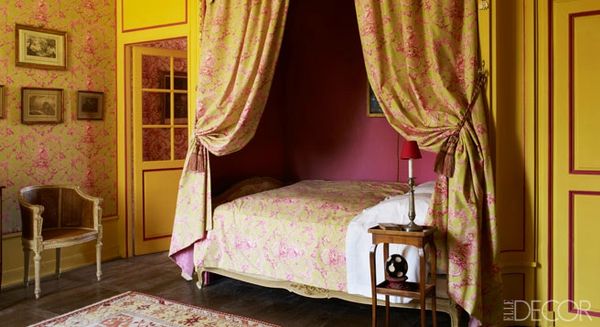 In another guest room, the walls and curtains are of a Thevenon toile de Jouy, and the bed's alcove is covered in taffeta; the armchair is Louis XV, and the rug is Russian.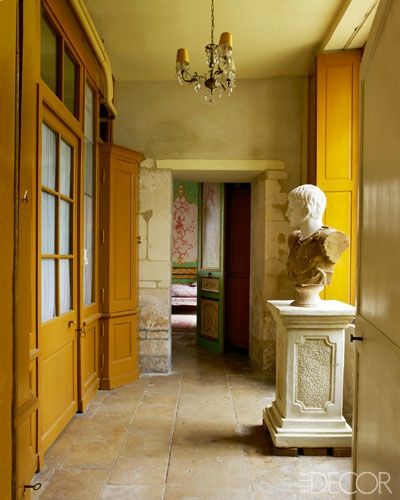 A 19th-century bust in a flagstone-paved hallway.
A guest room features a 19th-century portrait and Qin dynasty busts; the red side table is an heirloom from Tremolet's childhood.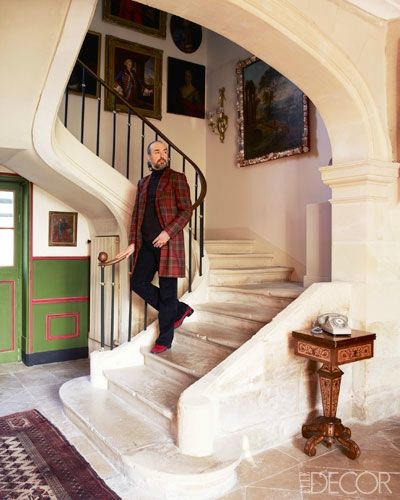 Gérard Tremolet at his home in Normandy, France.
The 11th-century chapel on the property includes a steeple covered in chestnut tiles.
The château was constructed in the 11th century with Caen stone, and renovated in 1721.
Produced by Anita Sarsidi; Photography by Simon Upton. Elle Decor