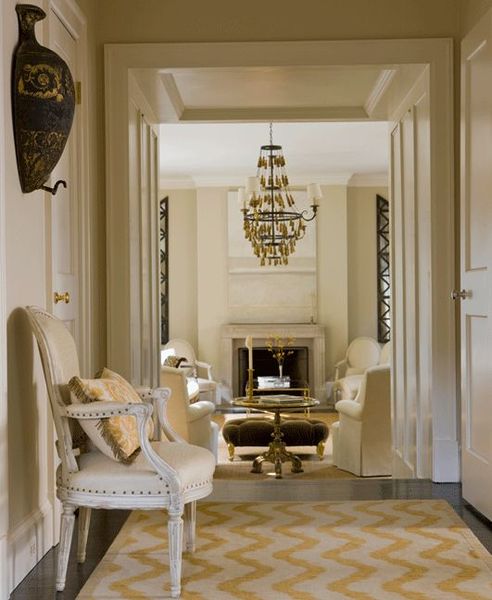 A hallway leads to the living room in the Chevy Chase house.
This monumental Biedermeier chest in the living room is an example of precious antiques that won't be replicated in the country.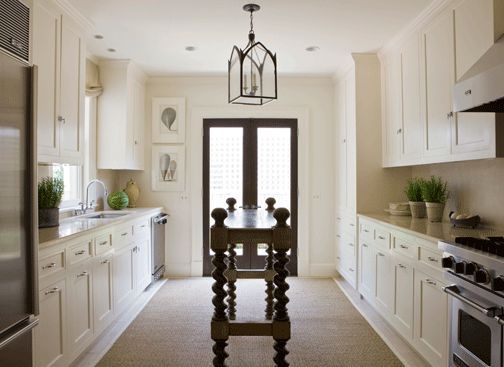 the kitchen.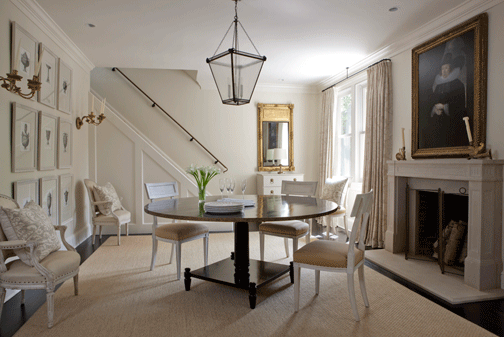 The dining room. Sue's stark walls and floor coverings allow the fine antiques and artwork to shine.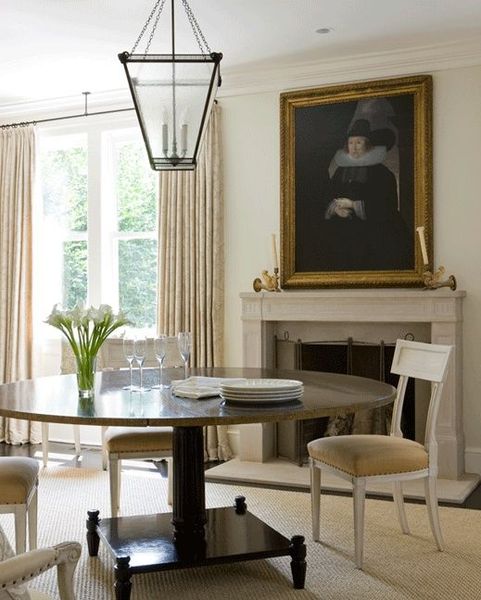 Limestone specially cut for the fireplace surrounds.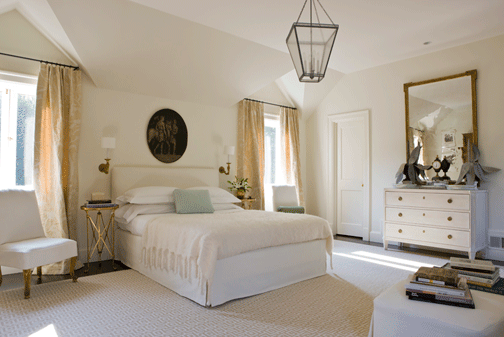 The quietly elegant and formal bedroom.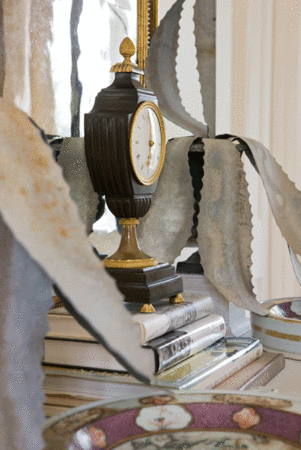 Detail here of the clock on the bedroom dresser, flanked by cool blue-gray succulents.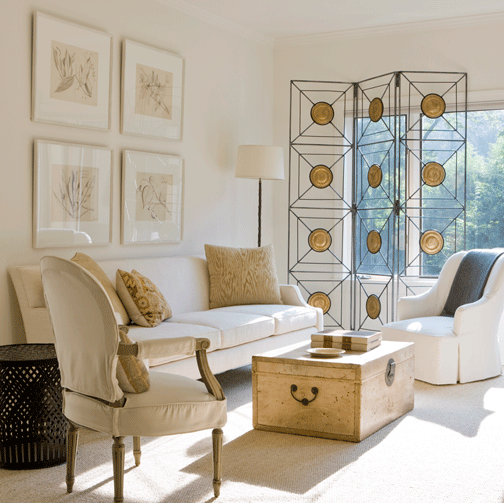 The living room, with upholstery by Perennials indoor/outdoor fabrics.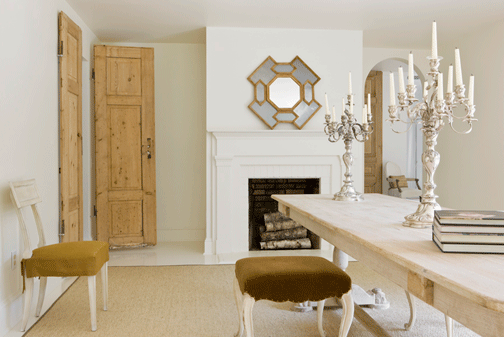 The mirror is from one of Sue's trips to Paris. The huge doors were a find from Leesburg -- she used them in a couple doorways to make the builder-grade entries seem more grand.
Kitchen detail. Sue had everything in the kitchen, including tacky salmon-colored laminate counters, painted white so she could bear to look at it until a new kitchen is built with the renovation. She added the open shelves and light fixture.
The pleasing guest room, which features prints from the Paris flea markets that Sue had had in storage for years. She overlaid several white hide rugs on the floor.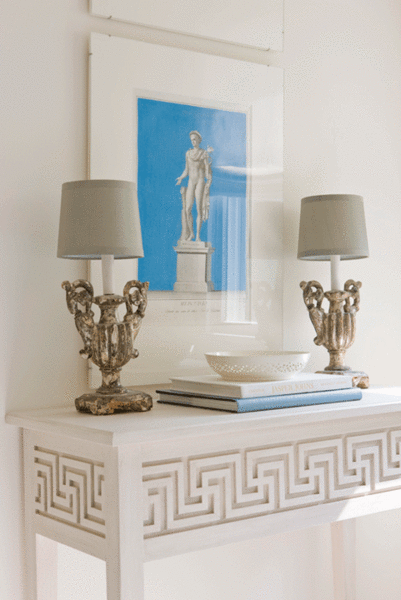 A striking detail in the guest room.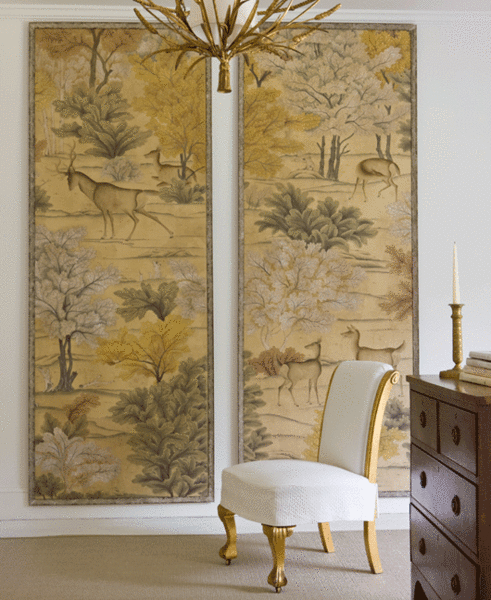 Hand-painted Oriental silk screens in the master bedroom that feature stags in the countryside. Sue says they represent the horse country where Upperville is located without the cliché hunt scenes that have riders in red jackets.