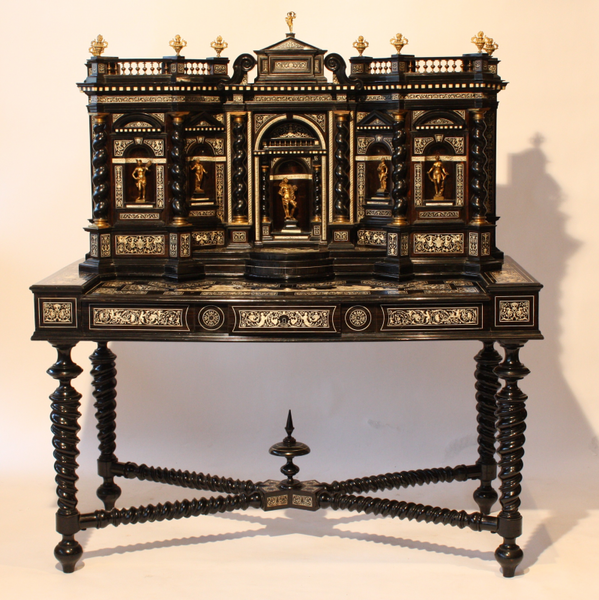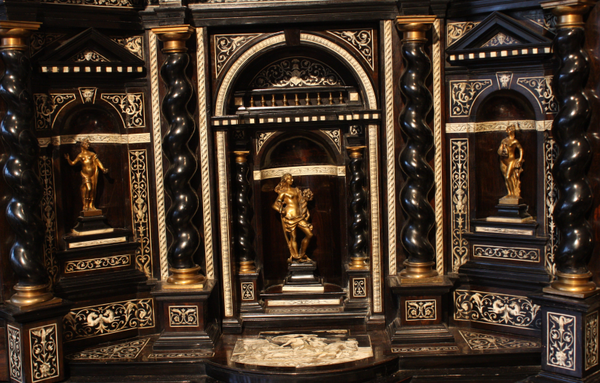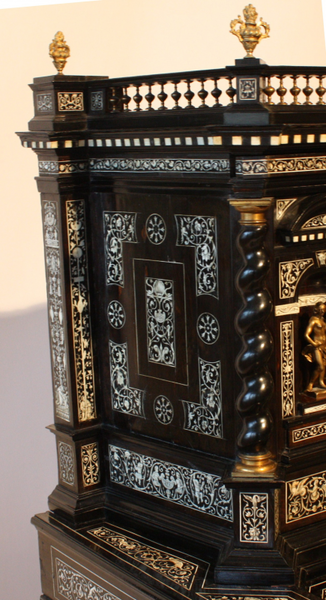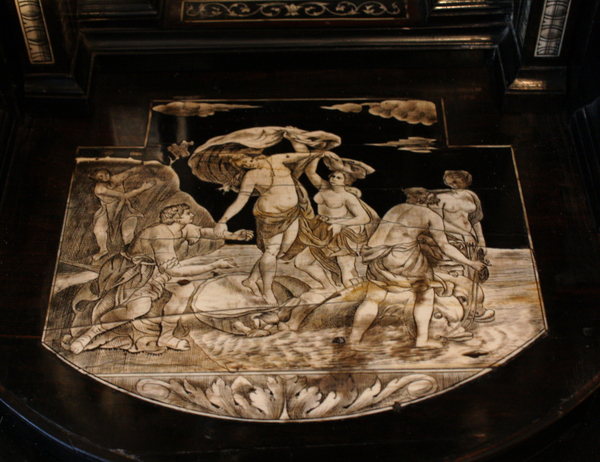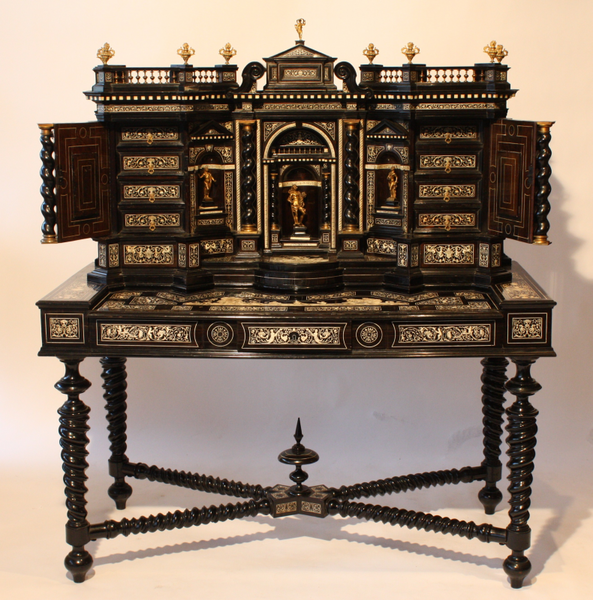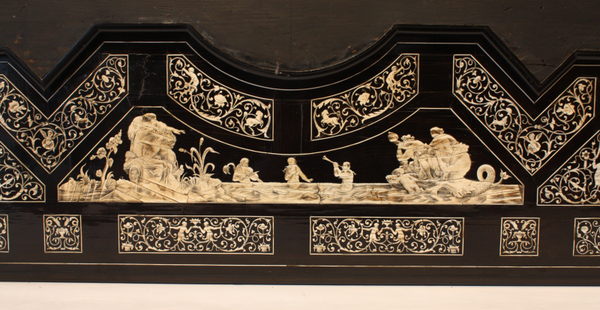 Exceptionnel et rare cabinet italien. Venise, Époque XVIIème siècle. Photo Oise Enchères
en placage d'ébène et poirier noirci à incrustation d'ivoire, figurants de scènes mythologiques :

1) Le triomphe de Galatée dans la partie supérieure,
2) la Naissance de Vénus dans la partie inférieure, d'après les tableaux de Raphael du XVIème siècle à la Villa Farnèse à Florence.

La façade à huit colonnes torses détachées, encadrant cinq niches à arcatures romanes où se trouvent des statuettes de personnages de l'antiquité en bronze doré. Il ouvre à quatre tiroirs et deux portes démasquant huit petits tiroirs. Au sommet, un balcon à pilastres et pot à feu en bronze doré. Il repose sur un piétement postérieur en colonne torse réuni par une entretoise. H : 169 ; L : 146 ; P : 74 cm. Estimation : 35 000 / 36 000 €
Venice, XVIIth century. Exceptional and rare ebony veneer cabinet and blackened pear wood inlay of ivory, which represented mythological scenes:
1) The Triumph of Galatea in the upper part,
2) The Birth of Venus in the lower part, like Raphael's paintings of the XVI century the Villa Farnese in Florence.

The facade has eight twisted columns parts, which framed five Romanesque arches niches where there are statues of characters from antiquity in gilded bronze. It opens with four drawers and two doors where there are eight small drawers. On the top, a balcony with pilasters and firepot in gilded bronze. It rests on a base posterior column join by a crossbar.

Oise Enchères. Dimanche 14 avril 2013. 81,83 rue Georges Latapie - 60490 Ressons sur Matz