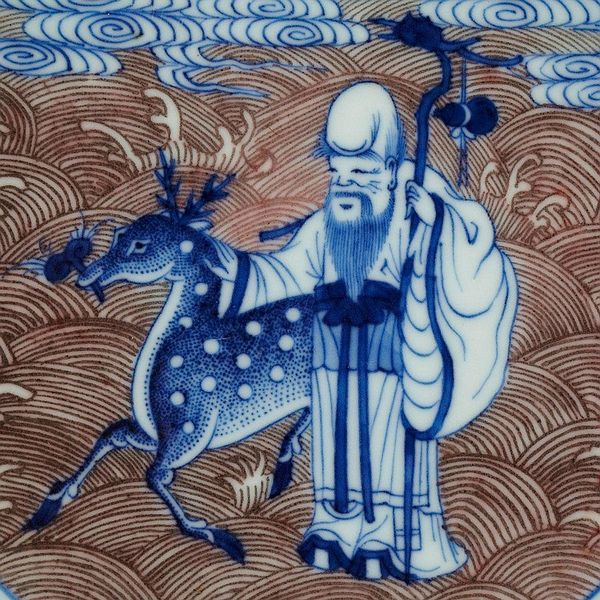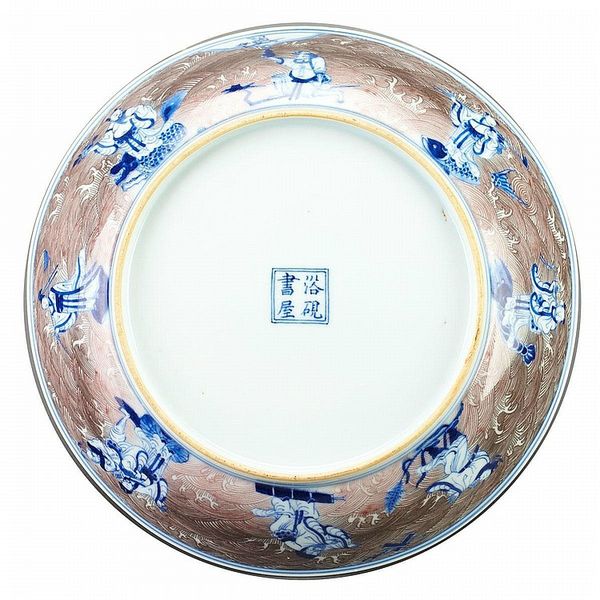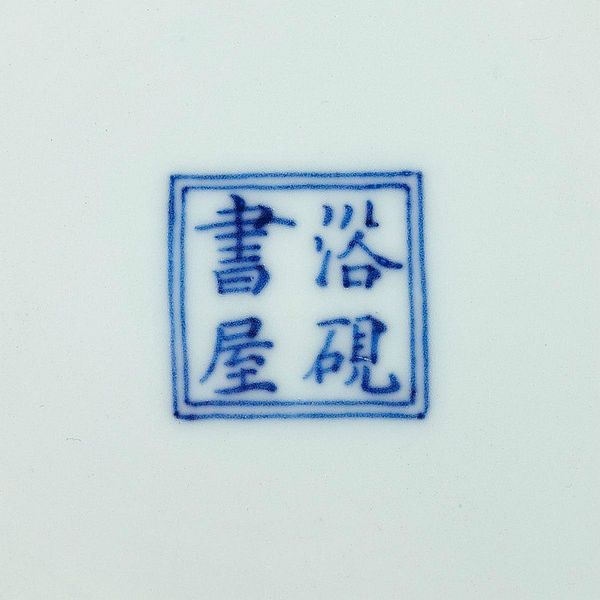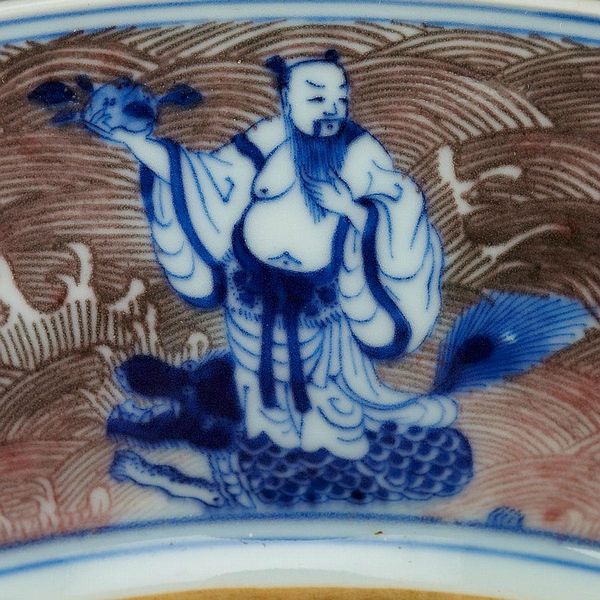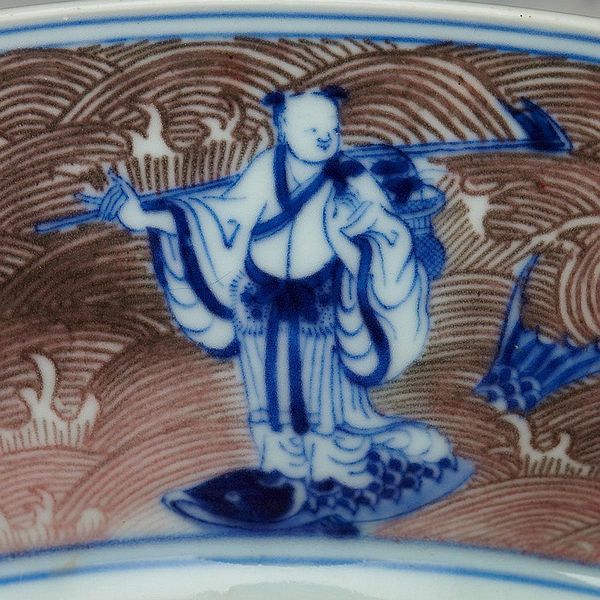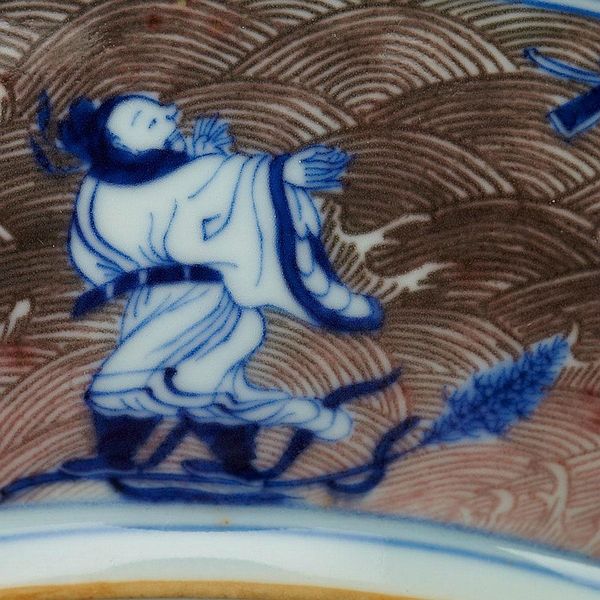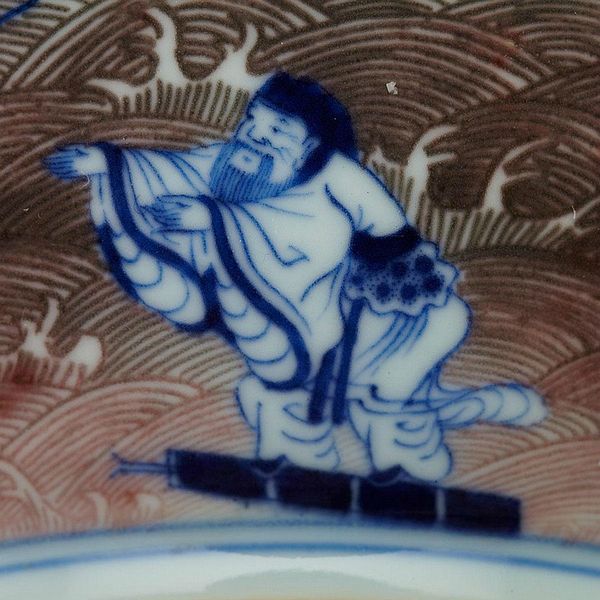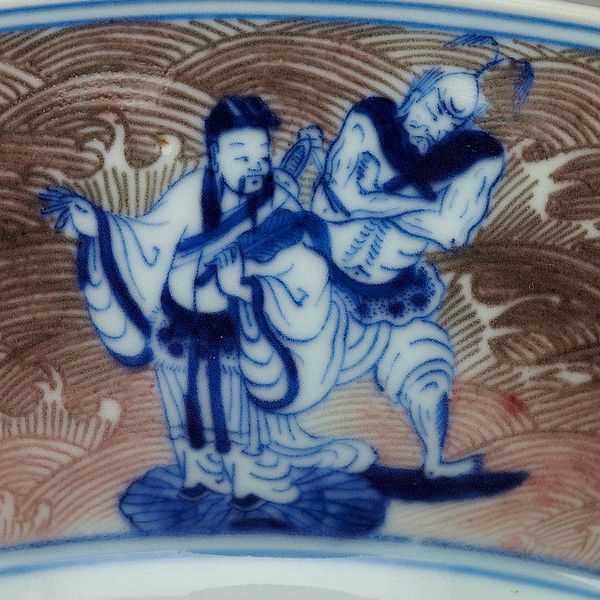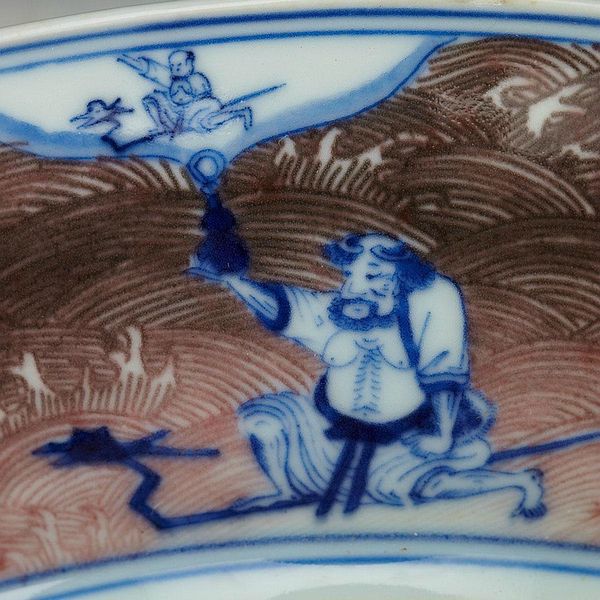 Blue, White and Copper Red 'Eight Immortals' Shallow Bowl, Yuyan Shuwu Mark, 18th Century. Photo courtesy Waddington's
The rounded sides rising steeply towards an everted rim decorated with a double blue line border along the interior, the cavetto finely painted with the God of Longevity holding a gnarled staff affixed with a double gourd and accompanied by a deer carrying a sprig of lingzhi, the exterior decorated with a scene contained between two single blue line borders including the eight immortals, each carrying their traditional attributes, and floating above rolling waves, the whole supported on a short foot, diameter 8.1" - 20.6 cm., four-character Yuyan Shuwu mark. Overall excellent condition. Some minor pinhole firing bursts to glaze around the rim. Copper red slightly misfired to a dark puce toning. Estimated Price: CAD15,000 - CAD20,000

Provenance: Chinese Porcelain from a Hong Kong Collector (lots 216-222) Purchased at auction in London during the 1980's.

Notes: The mark translates to 'library for washing ink stones'.

Asian Art Auction. Waddington's. Platinum House. June 10, 2013, 6:00 PM EST. Toronto, ON, Canada