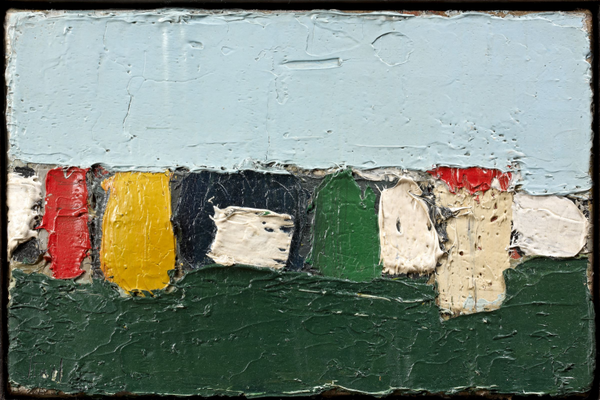 Nicolas de Staël (1914-1955), Gentilly, 1952. Photo Artcurial - Briest-Poulain-F.Tajan
Huile sur toile signée en bas à gauche "Staël ", titrée et datée au dos sur le châssis " Gentilly, 1952"; 14 x 21,70 cm. Estimation : 250 000 / 350 000 €

Oil on canvas signed lower left "Staël", titled and dated on the reverse frame "Gentilly, 1952"; 5,46 x 8,46 in.

Provenance : Theodore Schempp, New York
M. Knodler & Co., New York
Acquis chez M. Knoelder & Co. par Edward A. Bragaline
Vente Christie's, London, 1999
Galerie Daniel Malingue, Paris
Collection particulière, Paris

Expositions : New York, Knoedler Gallery & Co., "de Staël", mars 1953, cat. N° 11

Commentaire : Un certificat de Madame Françoise de Staël sera remis à l'acquéreur.

Artcurial - Briest-Poulain-F.Tajan. Lundi 3 juin 2013. Hôtel Dassault - 7 Rond Point des Champs-Elysées. www.artcurial.com