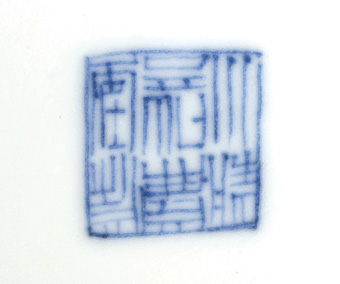 Deux bols couverts et leurs présentoirs, marque à six caractères en zhuanshu et époque de Jiaqing. Photo Piasa
pouvant former paire en porcelaine décorée en émaux polychromes de la famille rose de semis de fleurs de lotus, chrysanthèmes et pivoines dans leur feuillage sur fond émaillé blanc et sgraffiato de spirales. Au revers du bol, du couvercle et du présentoir la marque à six caractères en zhuanshu de Jiaqing. Diamètre du bol : 11,6 cm. Diamètre du présentoir : 15,5 cm. Petit éclat et fêlure sur un bol. Estimation : 6 000 / 8 000 €

Provenance : Antiquaire Finck - Bruxelles, le 16 décembre 1939 et , 28 mai 1941

CHINA - JIAQING Period (1796-1820). A pair of 'famille rose' covered bowls and saucers.
Piasa. Lundi 10 juin 2013. Drouot Richelieu - Salle 4 - 9, rue Drouot - 75009 Paris -http://www.piasa.fr/