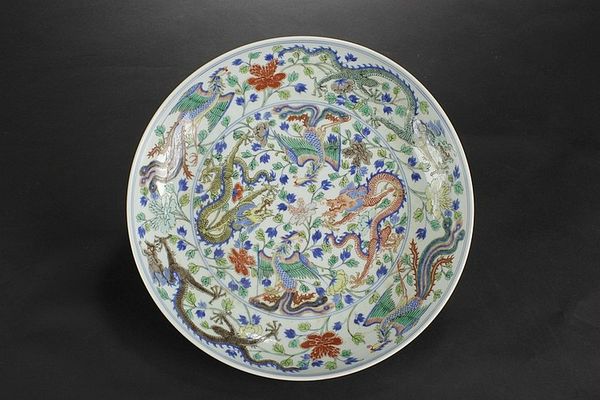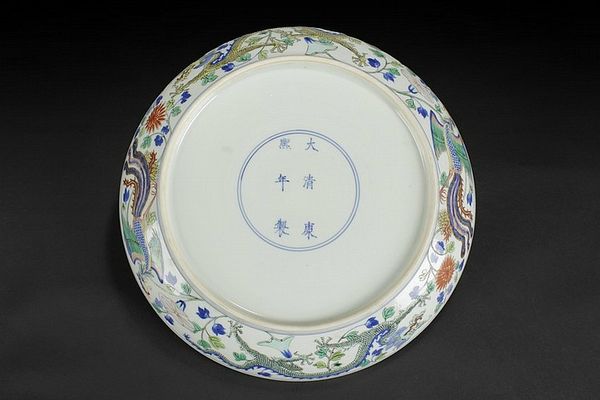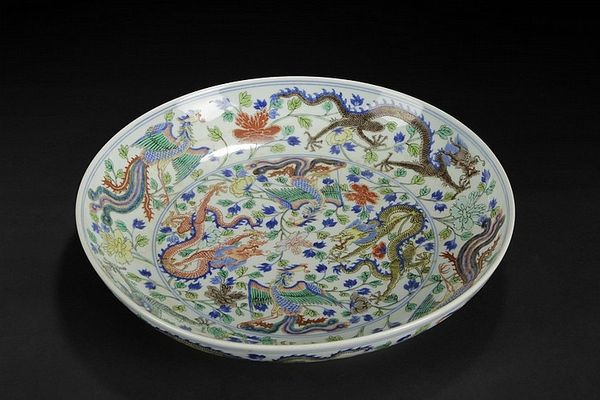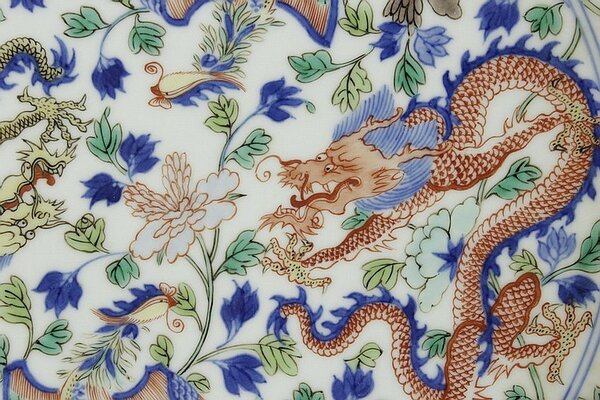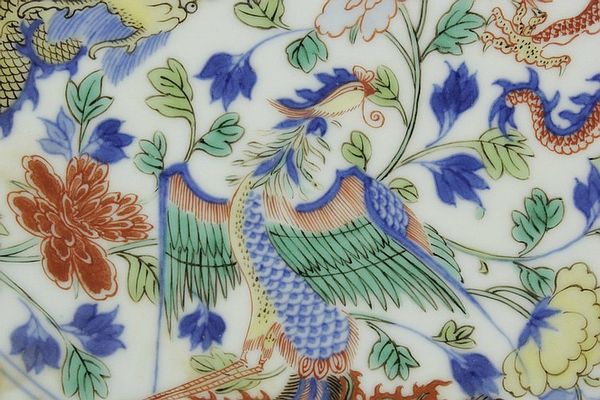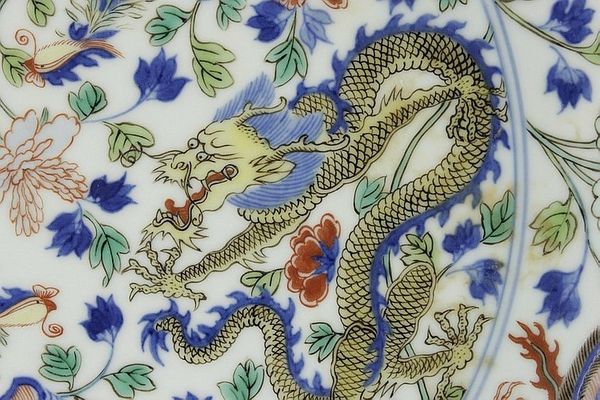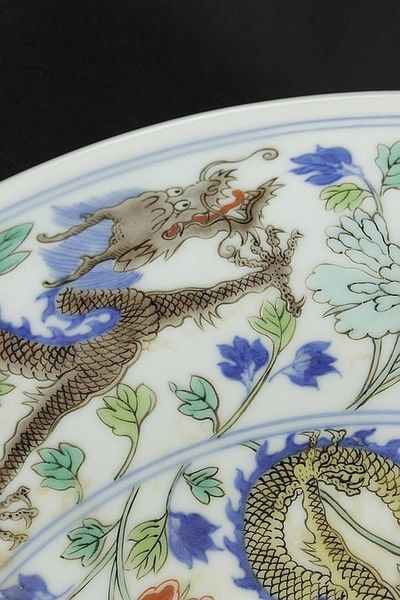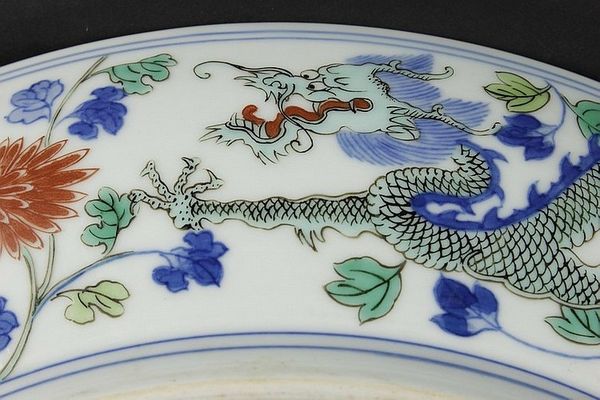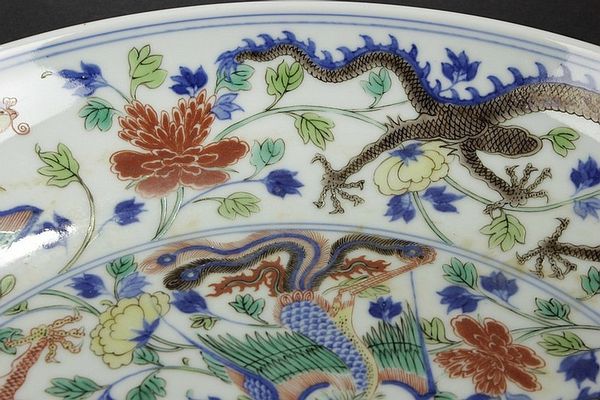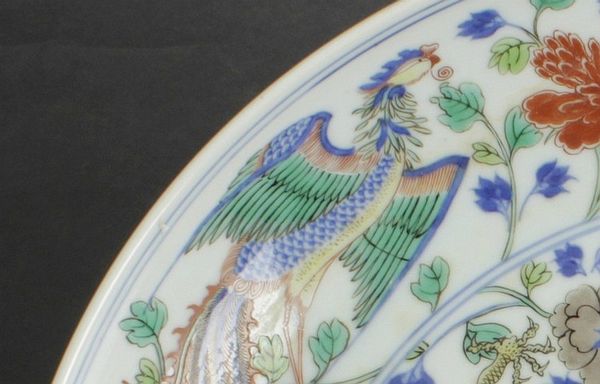 A Rare and Fine Large Doucai 'Dragons and Phoenix' Charger, Kangxi six-character mark and of the period. Photo courtesy California Asian Art Auction Gallery.
Finely potted with gentle sides, well-rendered around the exterior and interior of the charger decorated with vivid enamels, depicting dragons and phoenix flying through patches of different exotic blooms of flowers and vines, confronting and encircling one another, totaling six dragons and six phoenix. The top, interior, exterior, base, and mark all have double circle patterns. Bottom bears six characters "KANGXI" mark. Qing Kangxi Dynasty period. 12 3/4 in (32.4 cm) H: 2 1/4 in (5.7 cm) Base: 9 1/4 in (23.5 cm). Estimated Price: $40,000 - $60,000
Provenance: Sold by Hong Kong antique store to Taiwanese collector Mr. Chai in 1962, and Taiwan Kaohsiung collector Mr. Chen purchased from antique store Chaoshoulou from 1982 to now.
Magnificent Asian Works of Art. California Asian Art Auction Gallery USA

. June 23, 2013, 1:00 PM PST. San Gabriel, CA, USA