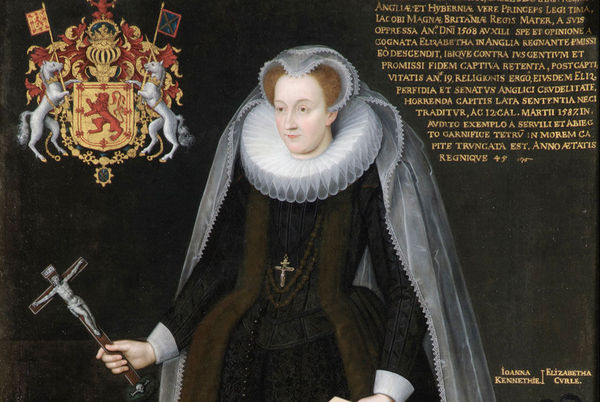 Detail of Blairs memorial portrait. Photo: Blairs Museum Trust
EDINBURGH.- This summer National Museums Scotland presents a major exhibition on the life of Mary Stewart (1542-87), Queen of Scots. The exhibition, showing only in Edinburgh, explores the myth and reality that surround one of the most enigmatic and romanticised figures in Scottish history through a unique gathering of paintings, jewellery, textiles, furniture, drawings, maps and documents.
Significant loans from major public collections in Scotland, England and France and from private collections build on the Scottish history collections of National Museums Scotland to create a rich and detailed picture of Mary, Queen of Scots.
Visitors are able to view documentary evidence, from the earliest surviving letter written by Mary to the warrant for her execution signed by Elizabeth I, which is on display in Scotland for the first time since it was acquired by Lambeth Palace in 2007. Other key documents include examples of the "Casket letters", which were used to incriminate her in the Darnley murder, and a letter with secret cipher, which were presented as proof of her association with the Babington plot to assassinate Elizabeth I and thus led eventually to her execution in 1587.
Some of the finest pieces of jewellery associated with Mary are also on show. She owned a spectacular collection of jewellery and a gold necklace and pendant locket, known collectively as the Penicuik jewels, are on display. These were said to have been given to one of her supporters during her captivity, jewels being useful gifts to bind supporters to the Crown.
Mary, Queen of Scots at the National Museum of Scotland traces Mary's story through the dynastic alliances at the heart of Renaissance Europe, following her life from birth in Scotland, childhood in France, to ruling both France and Scotland as Queen, her imprisonment in England and eventual execution. Mary's legacy is also considered: through her son, King James VI and I, she is the direct ancestor of the present royal family.
George Dalgleish, Keeper of Scottish History & Archaeology at National Museums Scotland, said,
"Following our acclaimed exhibition exploring the life and collections of Catherine the Great, we are proud to present Mary, Queen of Scots, an extraordinary exhibition which investigates a celebrated figure through compelling and remarkable objects. More remarkable still is the fact the Museum sits on the location of one of the most controversial events in Mary's story- the murder of Darnley."
Portraits, sketches, jewels, letters and personal effects introduce the key characters in Mary's story, her family (the Stewarts of Scotland and the Guise and Valois families of France), her friends, her supporters and her husbands, as well as her detractors, rivals and enemies.
The exhibition examines Mary's key position in Renaissance Europe, alongside some of her female contemporaries: Mary of Guise, Mary Tudor, Elizabeth I of England, and Catherine de Medici. Mary was sent to live in France at 5 years old, to join one of Europe's most powerful and flamboyant courts. There she became, briefly, queen of France before her young husband, the Dauphin François, died.
She returned to Scotland a striking young widow in 1561; tall, with auburn hair and a fine pale complexion, illustrated by a fine portrait by Francois Clouet from the Royal Collection Trust. The exhibition explores the character and lifestyle of the young Queen, in a challenging political and religious context. Mary's youth and joie de vivre enriched the existing Renaissance character of the Scottish court of her mother, father and grandfather. Raised in a sophisticated and glittering environment, Mary loved fine clothing and amassed a spectacular wardrobe of elegant and fashionable dresses. While very little original costume survives from the period, there will be sketches from Jasper Conran OBE for the costumes used in the 1998 English National Opera production of Donizetti's Maria Stuarda.
She played the lute, was an exceptional needlewoman, enjoyed card games long into the night, and loved hunting and hawking as well as masques, dancing and playing music. A range of objects represent these pursuits, including a gaming board with silver tablemen and gold dice said to have been presented by Mary to her friend and confidante, Mary Seton, one of the so-called 'four Maries', her closest female attendants. During this period, the reckless Mary is known to have taken to the streets of Edinburgh disguised as a young man and accompanied by the four Maries.
Renaissance maps and scientific instruments such as a 15th century French astrolabe and 16th century table clock show the context of Europe moving towards an era of rapid scientific advancement, exploration and discovery. And yet, elsewhere, the 1563 Witchcraft Act shows that this was not yet an age of reason. Her allegiance to her Catholic faith and her tolerance of her Protestant subjects drew her into dangerous waters. John Knox, a leading figure in the Protestant Reformation, took every opportunity to verbally denounce her and damn her in print. This is particularly illustrated by Knox's 1558 "First Blast of the Trumpet Against the Monstrous Regiment of Women", in which he attacked the rise of female, Catholic rulers in Europe.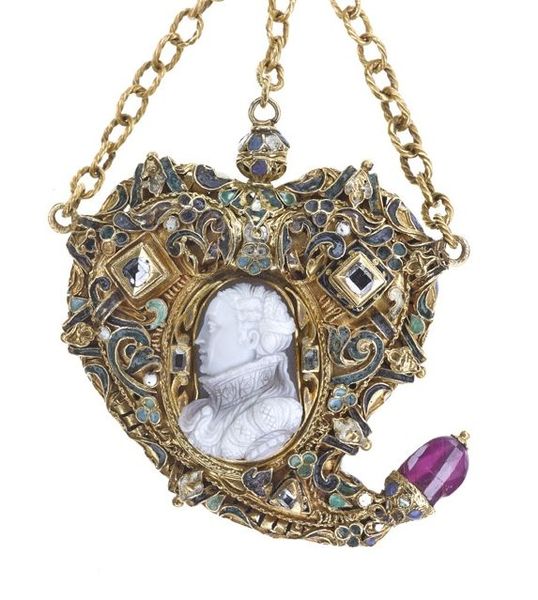 Heart pendant with onyx cameo of Mary, Queen of Scots, late 16th century © National Museums Scotland
The Blairs Memorial Portrait of Mary, Queen of Scots, early 17th century © Blairs Museum Trust
Detail of Blairs memorial portrait. Photo: Blairs Museum Trust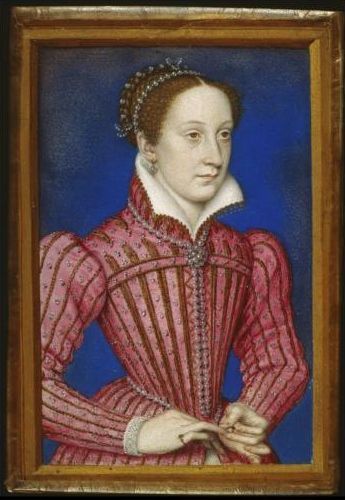 Miniature portrait of Mary, Queen of Scots, by Clouet, 1558 © Royal Collection Trust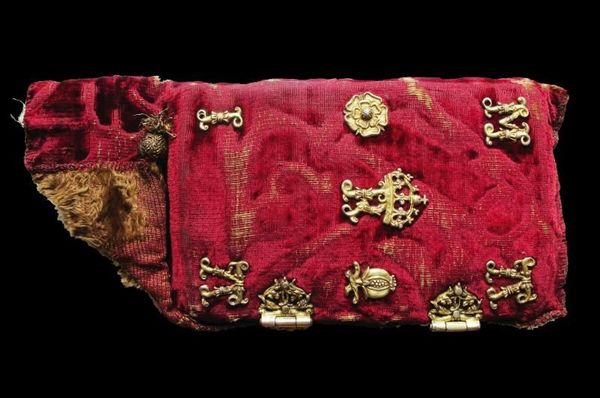 Book of Hours, by Robert Granjon, 1558 © by permission of the British Jesuit Province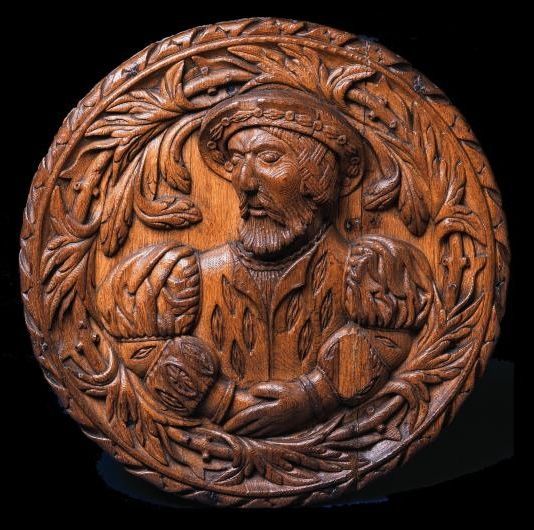 Carved oak medallion head, c1540 © National Museums Scotland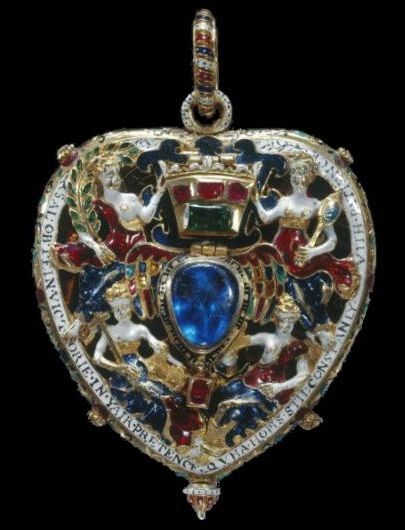 The Darnley Jewel © Royal Collection Trust, Her Majesty Queen Elizabeth II 2013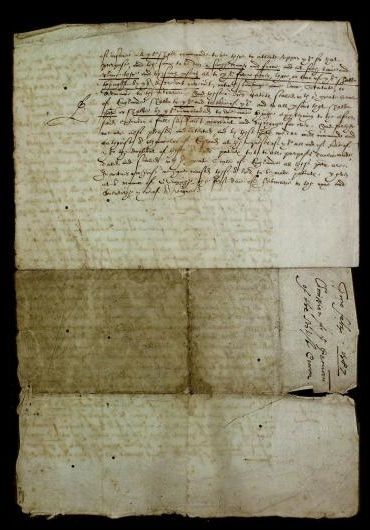 Death warrant of Mary, Queen of Scots, 1 February 1587 © Trustees of Lambeth Palace Library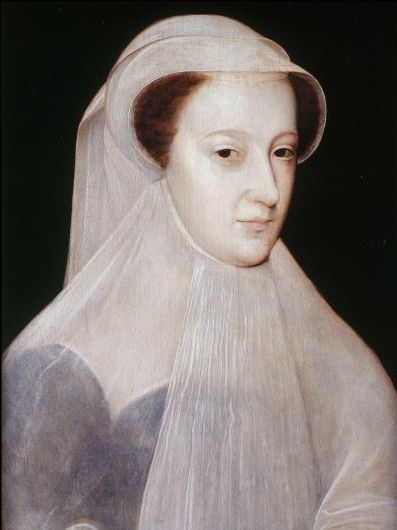 Mary, Queen of Scots, by François Clouet, c1559–61 © Royal Collection Trust, Her Majesty Queen Elizabeth II 2013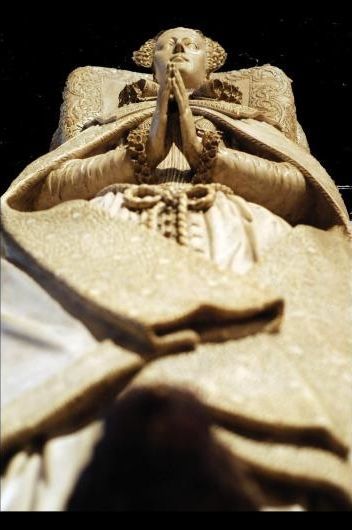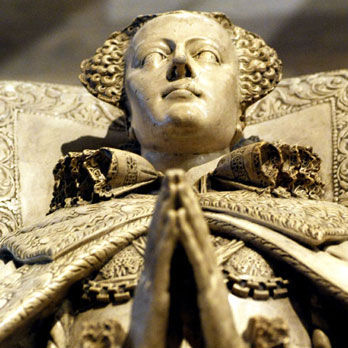 Replica tomb, after Cornelius and William Cure © Scottish National Portrait Gallery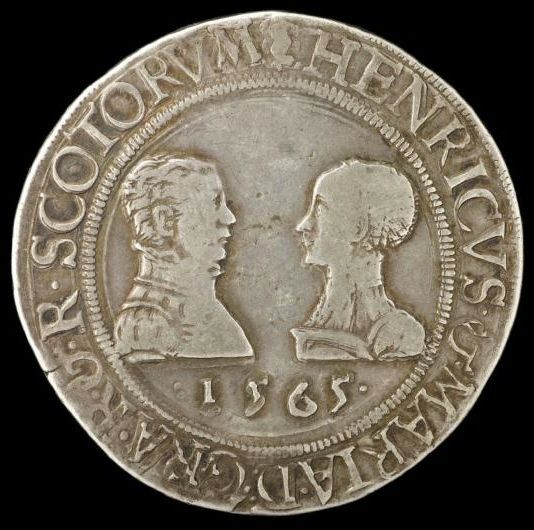 Silver ryal of Henry and Mary, minted in Edinburgh, 1565 © National Museums Scotland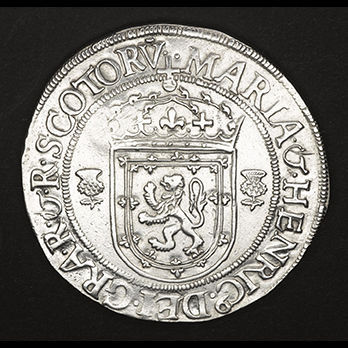 Silver one-third ryal minted at Edinburgh in 1565, during Mary's ill-fated marriage to Henry, Lord Darnley. © National Museums Scotland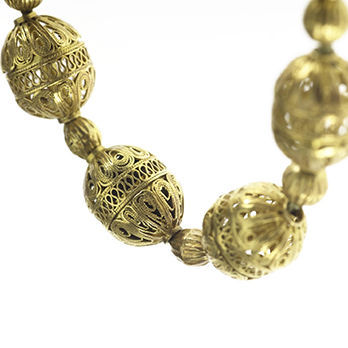 Gold necklace, part of the Penicuik jewels, preserved by the Clerks of Penicuik as relics of Mary. © National Museums Scotland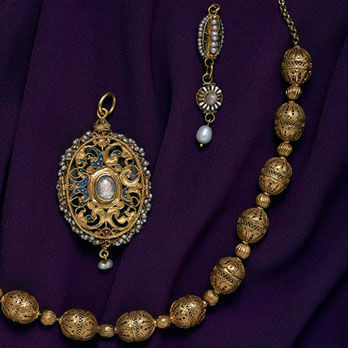 This gold necklace, locket and pendant date from the late 16th century. Known as the 'Penicuik Jewels', they were preserved by the Clerks of Penicuik as relics of Mary. © National Museums Scotland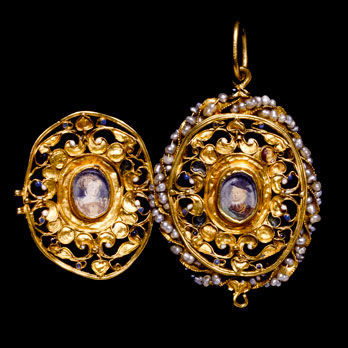 Gold locket, part of the Penicuik jewels, preserved by the Clerks of Penicuik as relics of Mary. © National Museums Scotland