1936 Mercedes-Benz 500K Cabriolet C. Photo: Courtesy of RM Auctions
LONDON.- RM Auctions has announced today that it has consigned a spectacular single-owner collection of 74 historic Mercedes-Benz cars to its London event. Known as "the Ultimate Mercedes-Benz Collection", it will go under the hammer during a dedicated sale day on Sunday, 8th September, making the well-established London auction in Battersea a two-day sale for the first time in its seven year history.
With the wonderful Laidlaw Collection, including seven important racing cars, already announced for sale on Monday the 9th September, alongside another 53 stunning consignments, the two-day sale is shaping up to be the biggest of the London sales that RM has yet conducted.
Max Girardo, Managing Director of RM Auctions, Europe, says: "A single-owner collection of 74 cars is rare enough at auction, but this ultimate collection of Mercedes-Benz automobiles contains some beautiful examples of very important cars alongside some wonderful cars which are desirable, interesting, and rare in equal measure. With the new early September dates, our London sale is certainly an event not to be missed this summer".
Peter Wallman, car specialist at RM Auctions, says: "The Ultimate Mercedes-Benz Collection is a fascinating snapshot of more than 80 years of Mercedes car production history, from a replica of an 1886 Benz Patent Motorwagen, and numerous magnificent, pre-war touring cars and limousines, to iconic post-war sports cars such as 300 SLs, and the most recent car in the collection, a 1970 300 SEL 6.3. This collection has something for every type of collector, and with many cars offered without reserve, we anticipate enormous international interest."
It's always very hard to single-out particular examples from such a large and varied collection, but there are certainly some stand-out highlights that will draw significant interest from collectors. The 540K Cabriolet is undoubtedly one of the great, iconic, pre-war grand tourers, and the collection contains both a 1938 540 K Cabriolet B (Estimate: £1,100,000–£1,300,000) and a 1938 540 K Cabriolet A (Estimate: £1,900,000–£2,500,000), while a wonderful 1936 500K Cabriolet C will also attract huge interest (Estimate: £850,000–£950,000). For enthusiast of slightly earlier cars, the lovely 1925 400 Tourer is another very desirable model to be offered, and it is estimated at £350,000–£400,000.
Demand has never been higher for the best of Mercedes' post-war models, and none more so than the 300 SL. The Ultimate Collection contains no less than three 300 SLs, including a 1956 300 SL Gullwing (Estimate: £800,000–£900,000), a 1961 300 SL Roadster (Estimate: £750,000–£850,000), and an accurate replica of a 300 SLS Racing, a car engineered in 1990 but built using original 1957 running gear (Estimate: £700,000–£800,000). To connoisseurs, the 300 S has always been a much admired early post-war model, and the collection boasts three examples that represent the different body configurations, including a 1954 300 S Coupe (Estimate: £300,000–£350,000), a 1954 300 S Roadster (Estimate: £425,000–£500,000), and a 1955 300 S Cabriolet A (Estimate: £350,000–£400,000).

"As with all collections of this size, there is a car to suit everyone—pre-war, post-war, open or closed, two door, four door, supercharged, normally aspirated, large cars, or small cars", continues Peter Wallman. "The Ultimate Mercedes Collection includes a variety of rare and fun models, including a very sweet 170V Roadster, a beautifully presented 1952 170DA Pickup, and an interesting 170 SV Ambulance. To round things off, no Mercedes collection would be complete without the evergreen and hugely popular 190SL, whether the 230 Pagoda models or the luxurious and advanced 1966 600 Limousine."
RM Auctions' annual London sale is one of the most successful on the European collector car calendar and will be further enhanced this year by its new association with the prestigious St. James's Concours of Elegance. In the past, the event has featured the renowned motor car collection of Bernie Ecclestone, as well as James Bond's Aston Martin DB5 that was featured in Goldfinger, setting numerous world records in the process.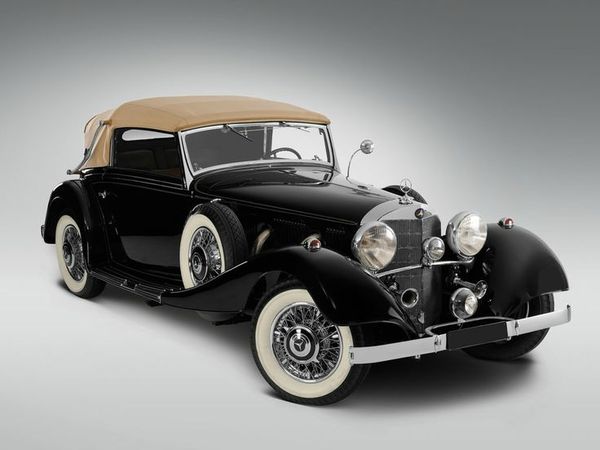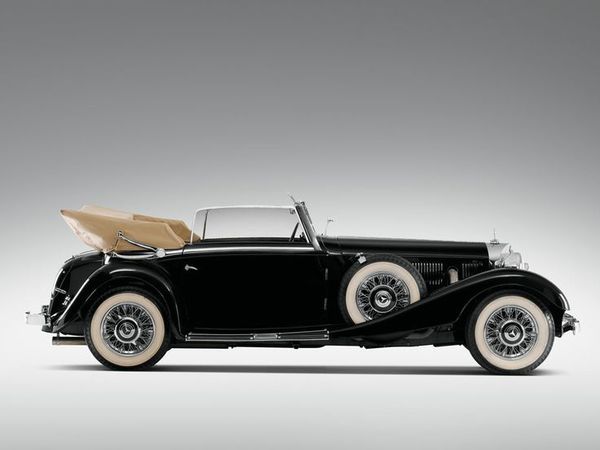 1936 Mercedes-Benz 500K Cabriolet C. Photo: Courtesy of RM Auctions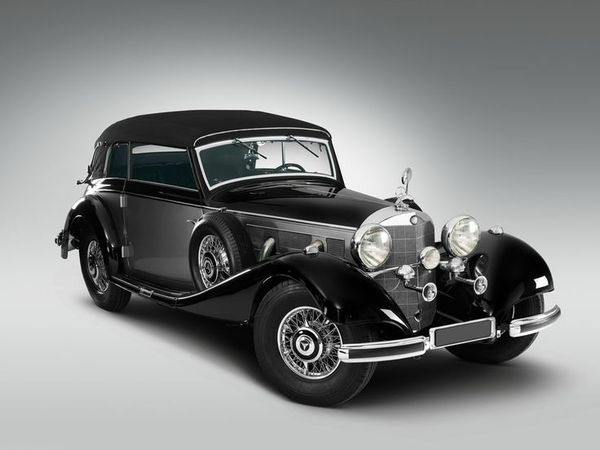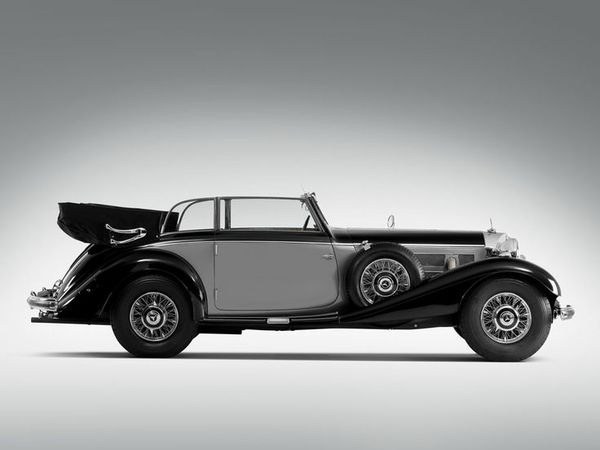 1938 Mercedes-Benz 540K Cabriolet B. Photo: Courtesy of RM Auctions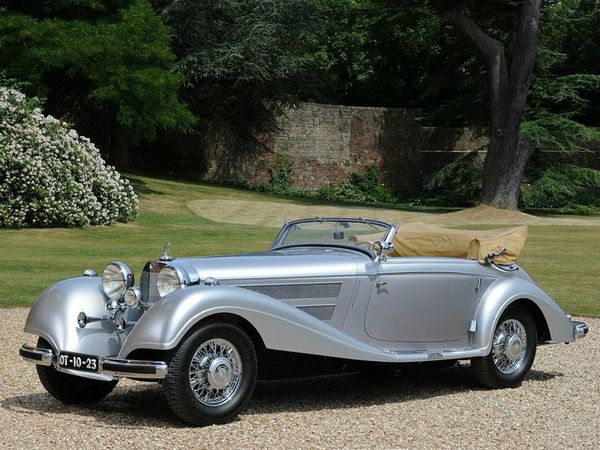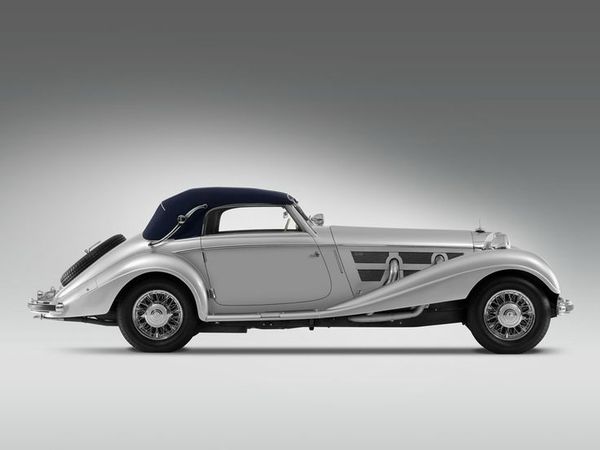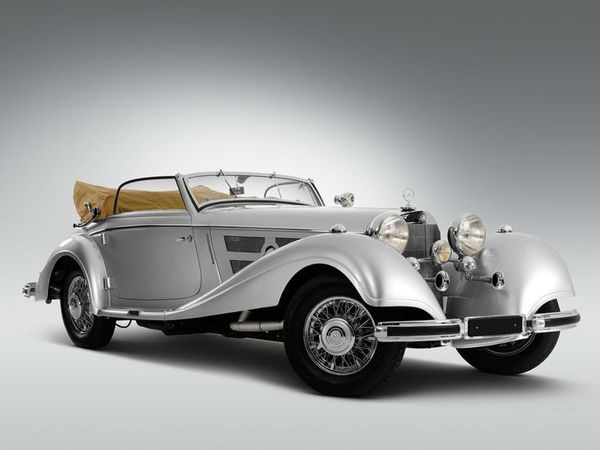 1938 Mercedes-Benz 540K Cabriolet A. Photo: Courtesy of RM Auctions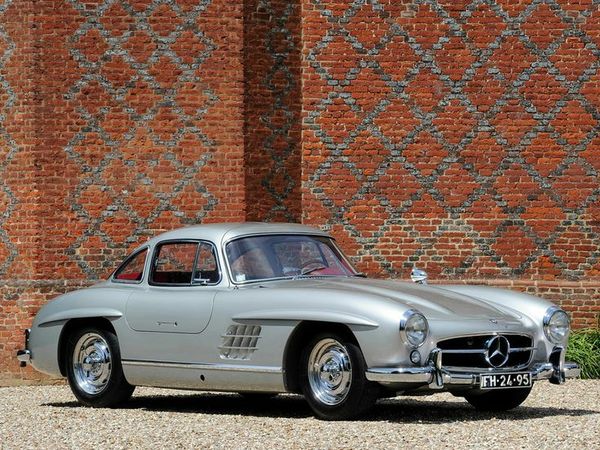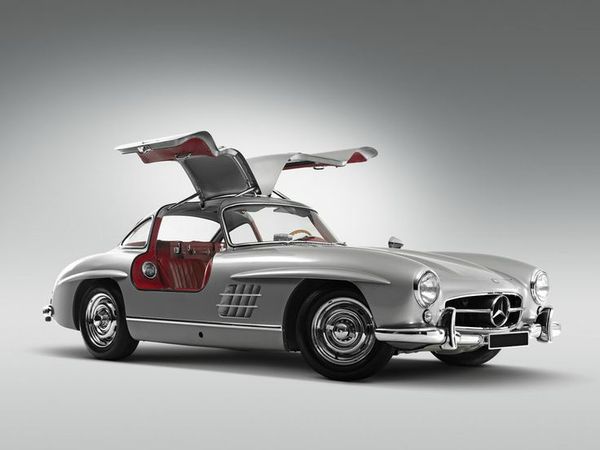 1956 Mercedes-Benz 300 SL Gullwing. Photo: Courtesy of RM Auctions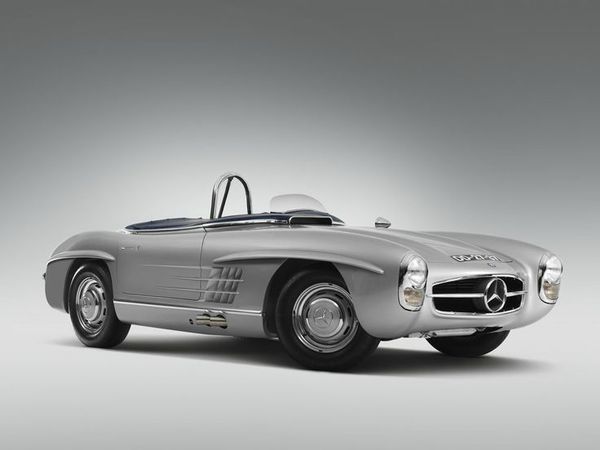 1957 Mercedes-Benz 300 SLS Racing. Photo: Courtesy of RM Auctions
1961 Mercedes-Benz 300SL Roadster. Photo: Courtesy of RM Auctions