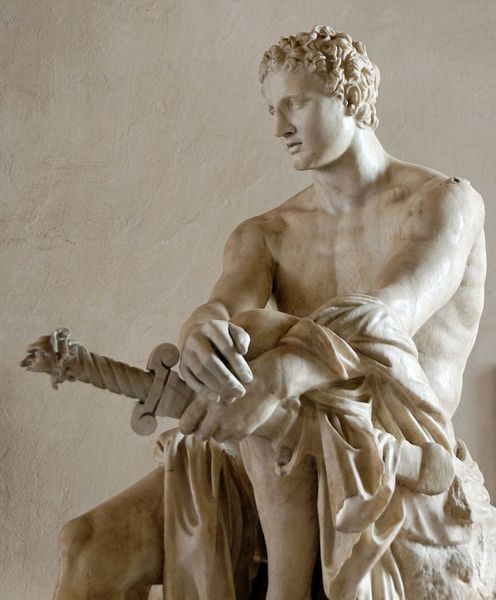 Ludovisi Ares, Roman after the Greek original from ca. 320 BC.
Some restorations were made to the sculpture by Gianlorenzo Bernini in 1622.
This remarkable sculpture was rediscovered in 1622, on the site which was once apparently the temple of Mars, of which very few traces remain today. It was recovered near the more distinguishable site of the church of San Salvatore in Campo, which Pietro Santi Bartoli recorded as been found during the digging of a drain.