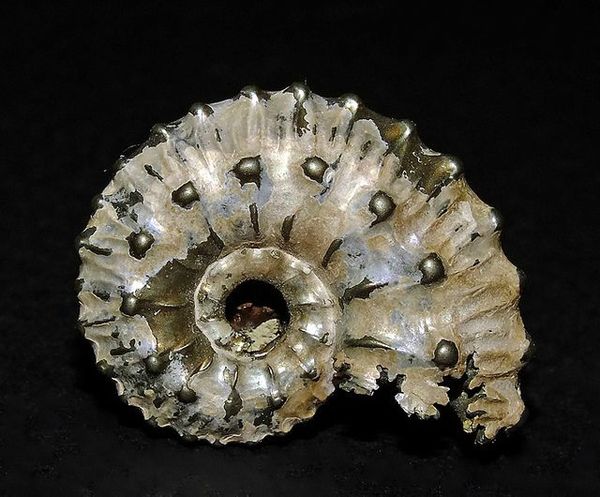 Pyritized Ammonite, Russia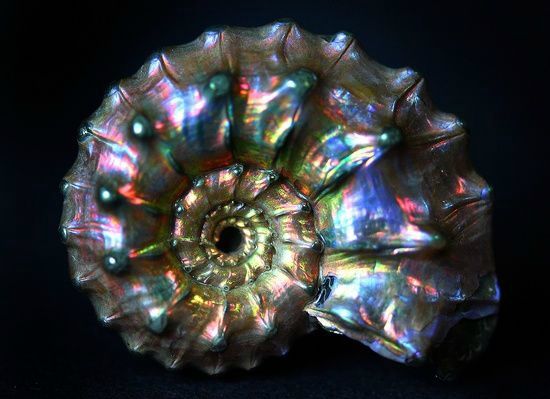 Opalized and pyritized ammonite fossil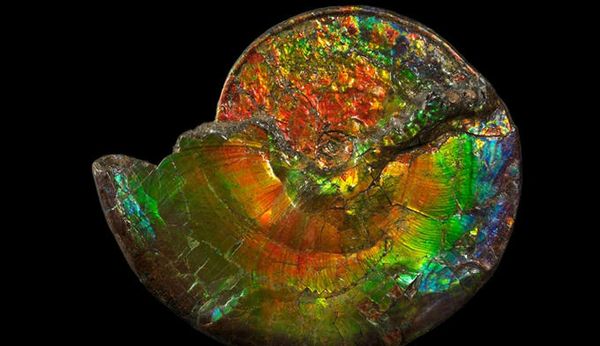 The Rare Gemstone Ammolite.
This dazzling iridescent fossil of an 80 million year old ammonite measuring two feet in diameter was discovered near Alberta, Canada and is a particularly rare example of an ancient sea creature that went extinct at the same time as most dinosaurs. The spectacular coloration is the result of millions of years of high temperatures and pressures acting on the animal's shell to create a gemstone known as ammolite.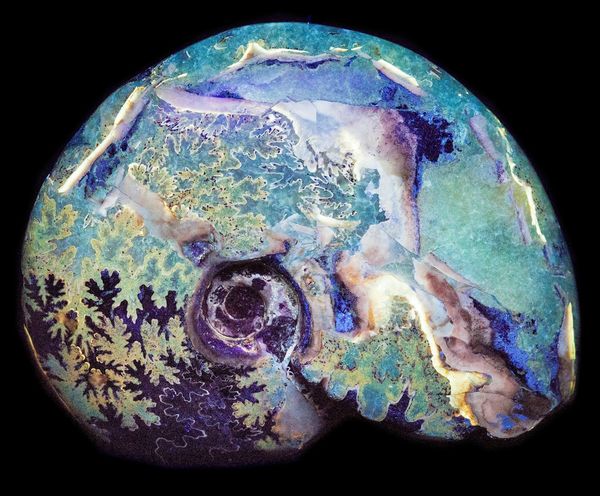 Ammonite, opalised, 254nm fluorescence, photograph by The Bob.
Turbo shell with ornate silver gilt mounts in the shape of sea monsters and stylized fish.
This drinking cup was presented by the Dutch West India Company to Piet Hein in recognition of his capture of a fleet of Spanish ships filled with gold and silver in 1649. It had been lost for 227 years until Galerie J. Kugel of Paris recently rediscovered it.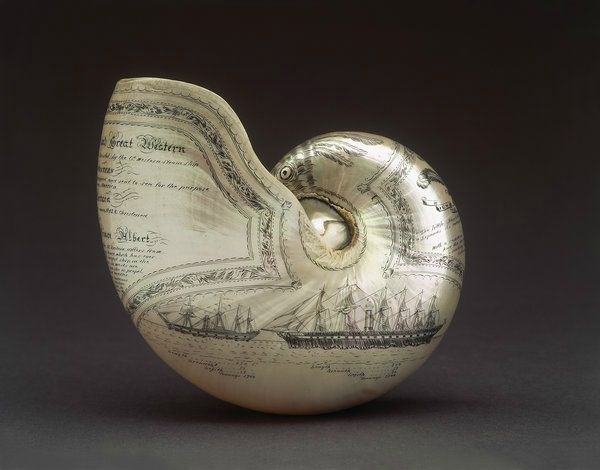 A Fine Engraved Nautilus Shell Decorated with the Royal Armourial and Feathers of Albert, Prince of Wales and with Isambard Kingdom Brunel's Ship's 'The SS Great Britain' and 'The SS Great Western' Giving their specifications and detailing their launching. Photo courtesy Finch & Co
'Engraved with a common penknife by C.H Wood who had the distinguished honour of presenting one similar to Her Most Gracious Majesty Queen Victoria, Jun. 1845',(small chip with a hairline fissure to one edge). Circa June 1845. Size: 14cm high, 16cm deep, 8.5cm wide – 5½ ins high, 6¼ ins deep, 3¼ ins wide - SOLD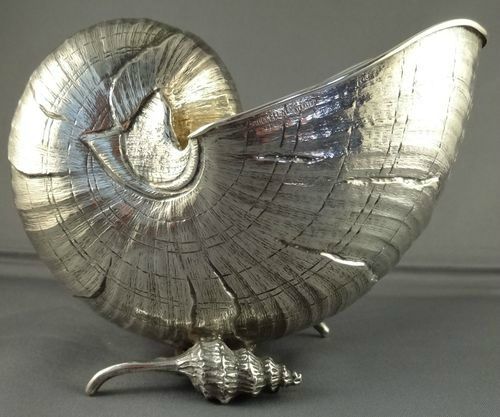 Buccellati Sterling Silver Nautilus Shell-Form Spoon Warmer, fourth quarter 20th century, by Ilario Pradella, Milan, the realistically-detailed shell supported by a pair of whelk-shell feet, h. 4", w. 3-1/4", l. 5-3/4", 9.65 t. oz.