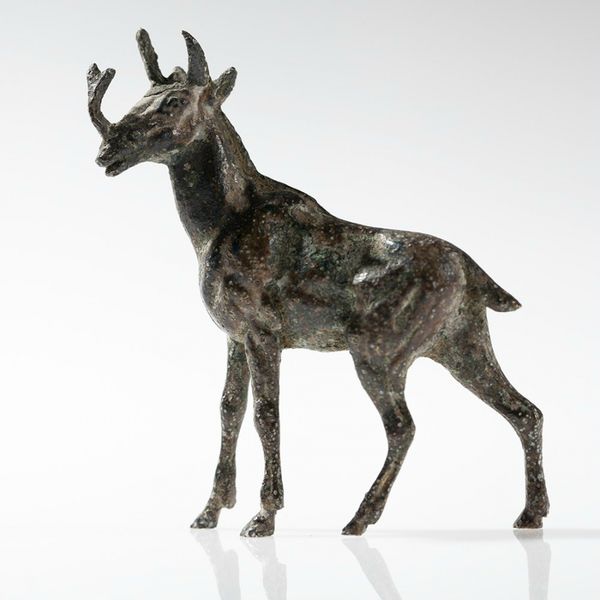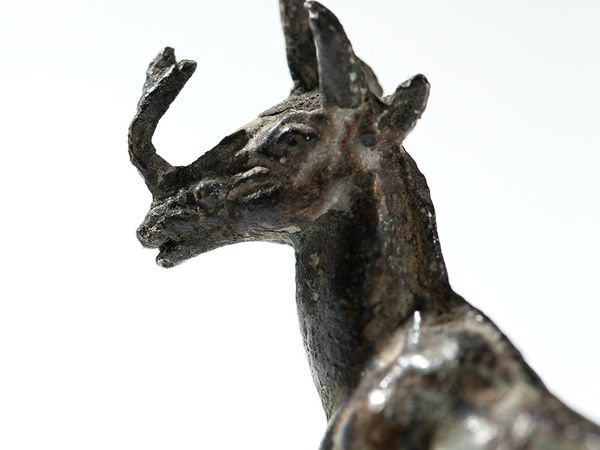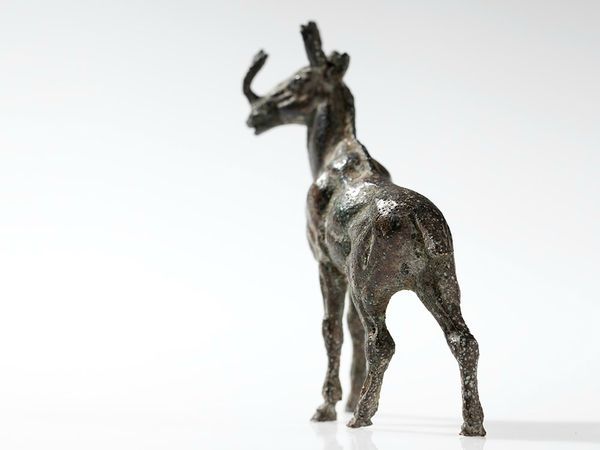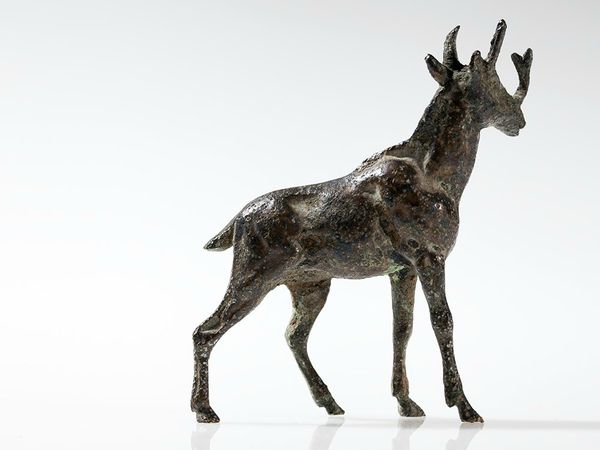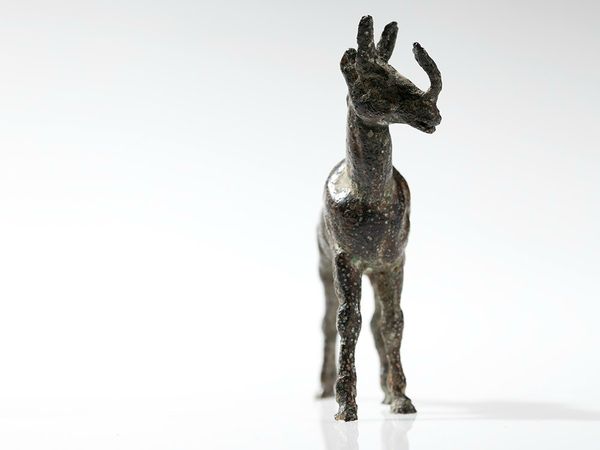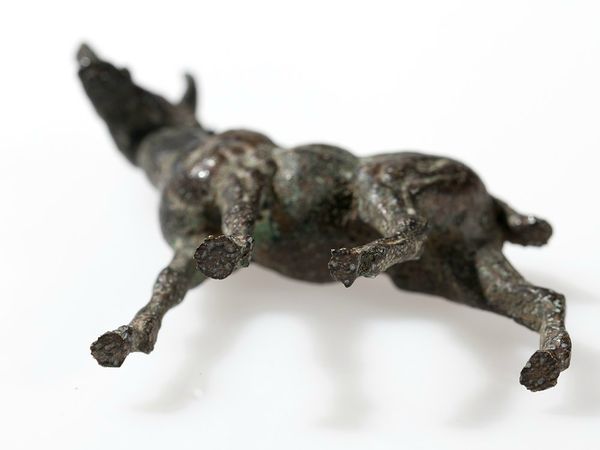 Protoceratidae Depiction of Bronze, Italy, around 1650. Photo courtesy Auctionata
Elk similar hoofed animal of the mid-Eocene to early Pliocene period. In the style of Mannerism. Dimensions: 4.5 x 1.5 x 6 cm (length x width x height). Very good condition. Estimation : 640 / 800 €

This naturalistic depiction of a Protoceratidae is from Italy where it was cast of bronze around 1650.
The elk similar hoofed animal of the mid-Eocene to early Pliocene period is in the style of Mannerism. He is standing proudly with his legs apart, looking to the side in an animated manner, thus the conspicuous feature of the bony horn behind the nostrils is shown off.

The bronze cast shows a beautiful patina and is in very good condition.
The dimensions are 4.5 x 1.5 x 6 cm (length x width x height).
Auctionata - 10587 Berlin. Vendredi 9 août 2013. Franklinstrasse 13, 4. Stock 10587 Berlin. Tel: +49 30 9832 0221, E-mail: sales@auctionata.com