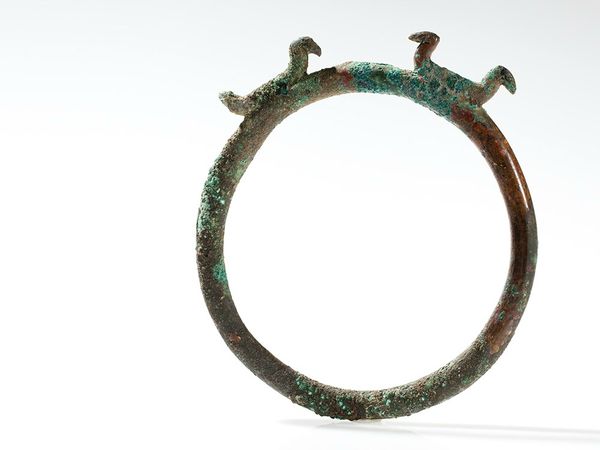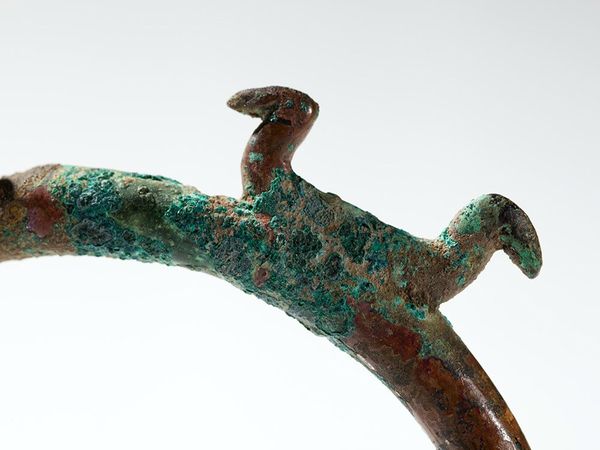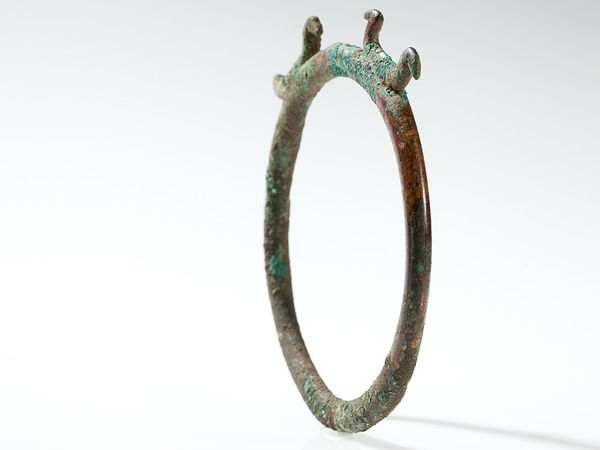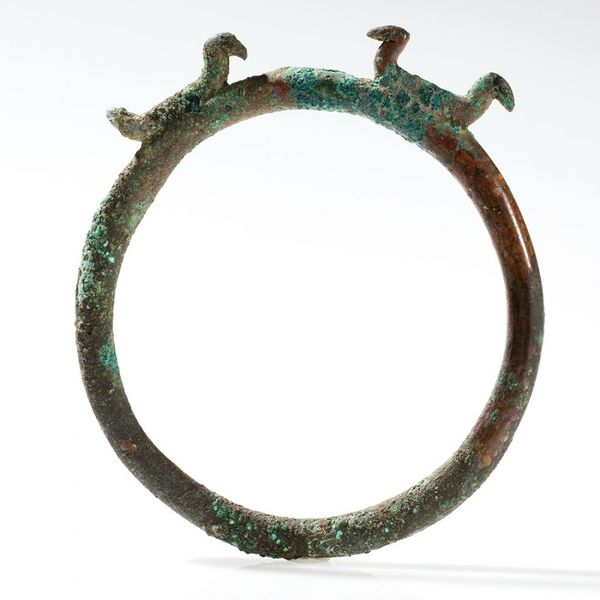 Ring-shaped Bronze Ornament with Birds, La Tène culture, Great Britain, 350 BC. Photo courtesy Auctionata
Bronze with green patina. Large ring-shaped ornament. Stylized bird decoration. Diameter: 10.5 cm. Very good condition. Estimation : 480 / 600 €

This ring-shaped bronze ornament is from Great Britain, where it was made in the La Tène culture around 400 to 300 BC.
The large ornament shows a charming detail: on the one side there are two stylized birds who are looking at each other! The ring-shaped ornament was possibly an upper-arm bracelet, a doorknocker or part of a bridle - an object of daily use which is now a historical artwork!

The beautifully green-patinated bronze is in very good condition. The diameter is 10.5 cm.
Auctionata - 10587 Berlin. Vendredi 9 août 2013. Franklinstrasse 13, 4. Stock 10587 Berlin. Tel: +49 30 9832 0221, E-mail: sales@auctionata.com