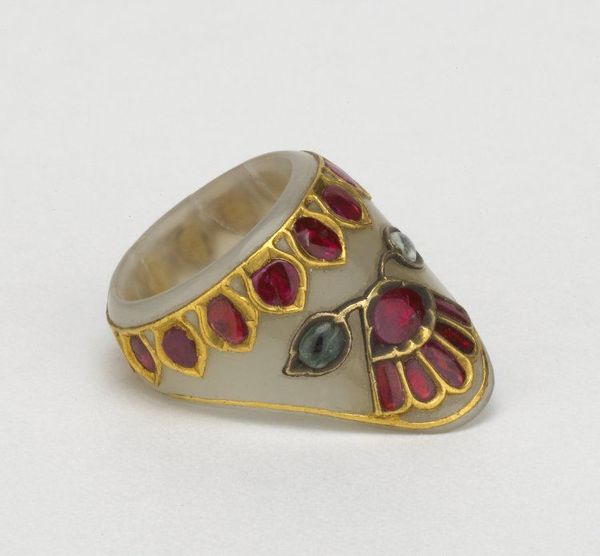 Archer's thumb-ring, 18th century. AF.2339. © The Trustees of the British Museum
Central ornament resembles an inverted palmette. Set with rubies in leaf-shaped gold settings around the upper edge; two floral sprays formed of inset rubies and emeralds around the sides, connected by stems of inlaid gold and diverging from the ornament in the middle of the front. Jade, inlaid with gold and inset with rubies and emeralds.
Archery was held in high esteem throughout the Islamic world. Thumb-rings have been used by archers since antiquity and were originally designed both to release the arrow with accuracy and to prevent injuries. At Islamic courts, they also served as status symbols when offered by the ruler as tokens of appreciation. Featured in numerous miniature paintings both in use and worn dangling from a belt, such rings suggested the wearer's close ties to the throne.