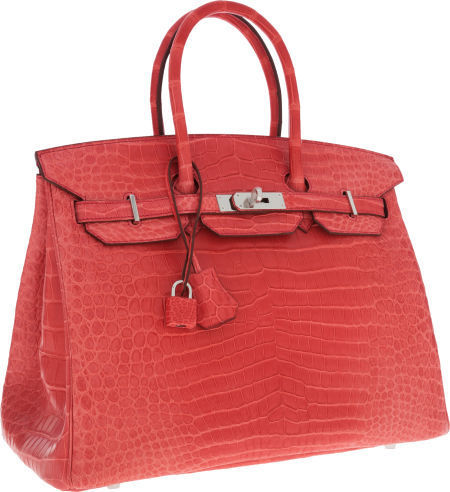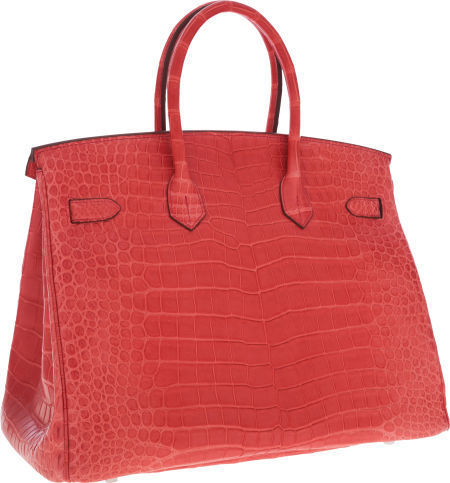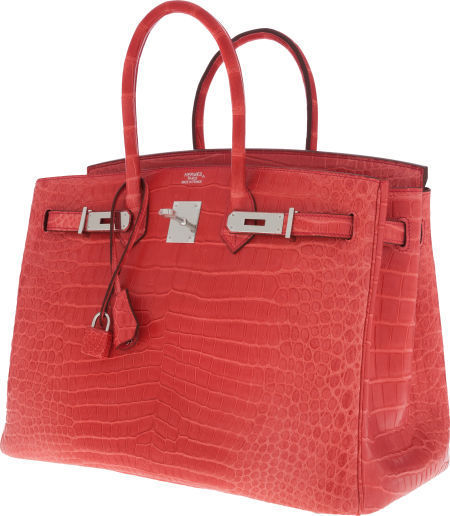 Hermes 35cm Matte Bougainvillea Porosus Crocodile Birkin Bag with Palladium Hardware. Photo courtesy Heritage Auctions
Pristine Condition? 14" Width x 10" Height x 7" Depth. Estimate: $50,000 - $60,000.
This bag is truly stunning. In the most desirable skin, Porosus crocodile, this Birkin will stop traffic. Interior is bougainvillea chevre leather with one zip pocket and one slip pocket.

This bag is in pristine condition. Includes lock, key, clochette, dustbag.

From the collection of Jane Finds.
Heritage Auctions. 2013 September 23 Fine Jewelry & Luxury Accessories Signature Auction - Beverly Hills #5160