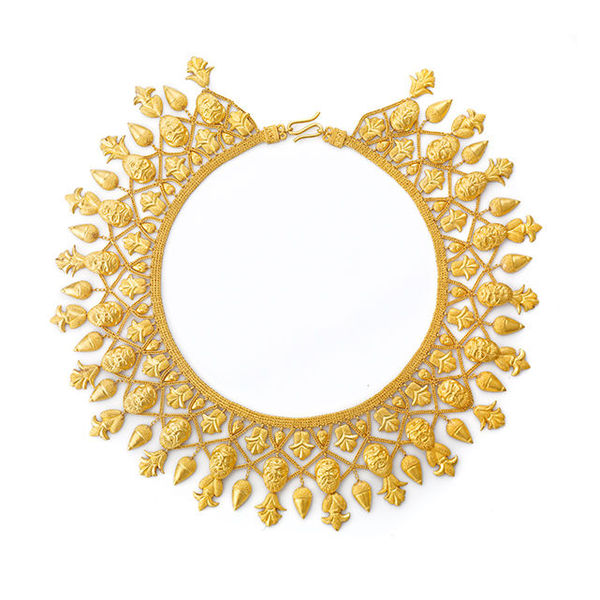 Hilat. Ruvo Necklace. Image courtesy of Hilat

A true work of art, four unique shapes representing power, beauty and fertility are hand cast with pure molten gold. These charms are then connected with a three-layered handwoven chain.
Completely Handcrafted 24K Pure Gold Hellenistic Necklace Decorated with The Faces of the Ancient Greek Sea God, Fleur-De-Lys and Masts Linked to its Chain.