For three decades, Jean Schlumberger envisioned imaginative, colorful creations for Tiffany such as his Plumes necklace, which was inspired by the feathers of an exotic creature. (c) Tiffany
Jean Schlumberger's magnificent jewelry masterpieces like his fantastical Plumes necklace of diamonds, sapphires and rubies are faithfully replicated by Tiffany craftsmen today. (c) Tiffany.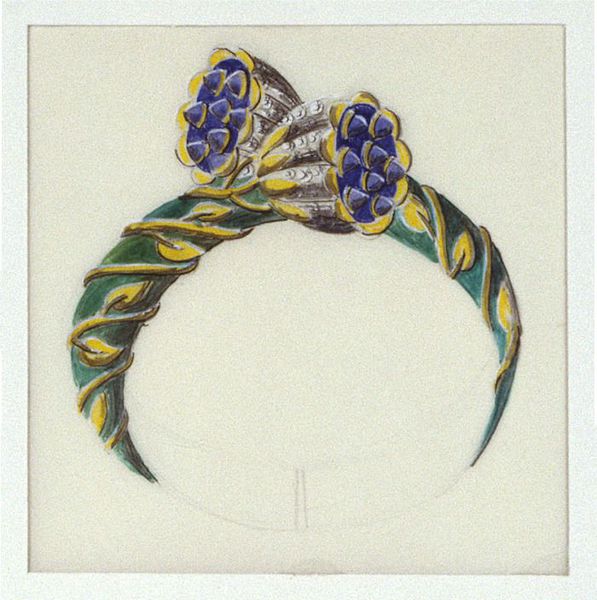 From the Tiffany Archives. Jean Schlumberger's sketch for his Lotus bracelet. (c) Tiffany.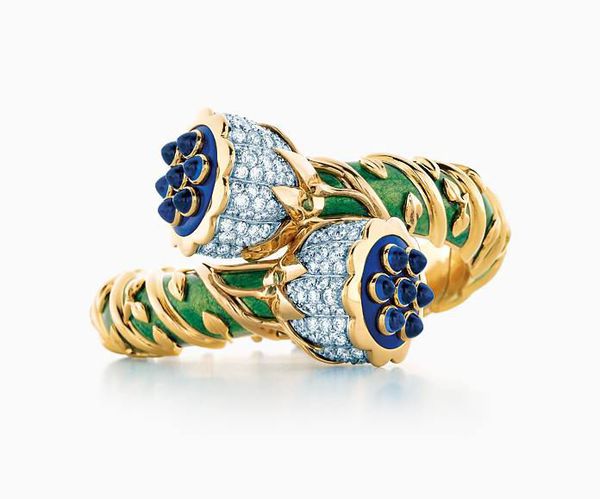 Tiffany artisans created this bracelet from Jean Schlumberger's sketch found in the Tiffany Archives. Schlumberger's Lotus jewel is crafted from pailloné enamel and 18k gold with seed pods of diamonds, lapis lazuli and cabochon sapphires. (c) Tiffany.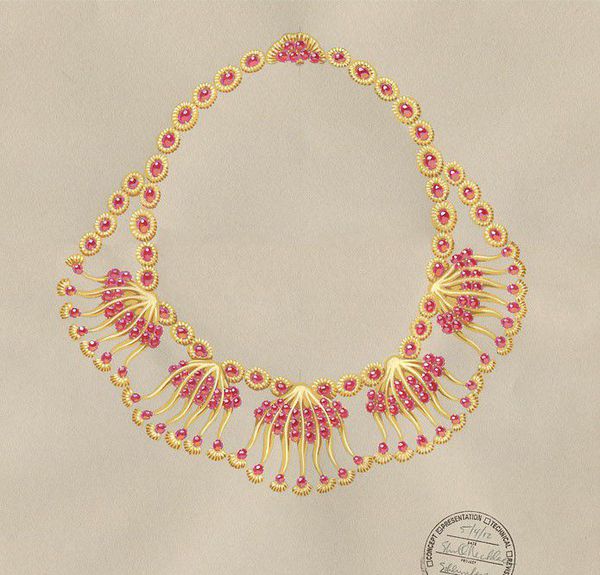 Among Jean Schlumberger's greatest sources of inspiration were the sea and its creatures. At his Caribbean retreat, the designer paddled his boat to shallow waters to collect shells, which sparked this striking necklace. (c) Tiffany.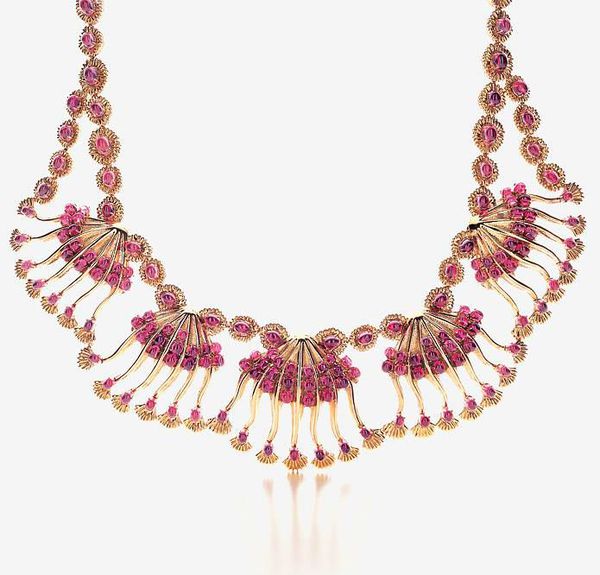 The Tiffany & Co. Schlumberger® Shell necklace undulates with the motion of the waves. This design features 168 cabochon rubellites in 18k gold. (c) Tiffany.
Jean Schlumberger's sketch for a sea horse clip.(c) Tiffany.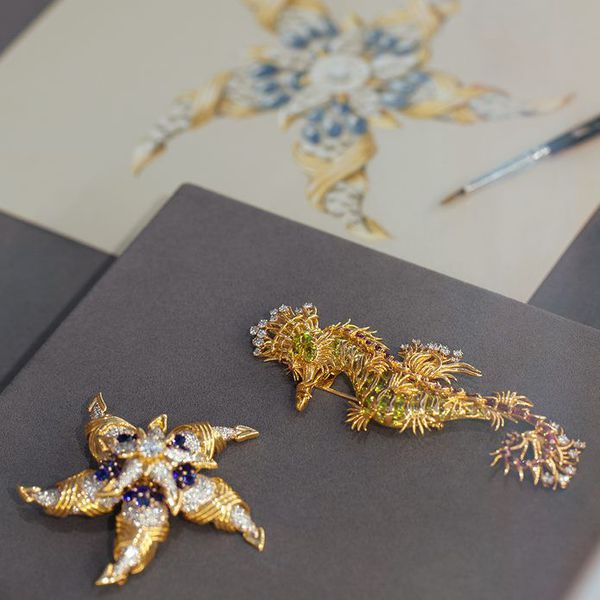 Tiffany designer Jean Schlumberger transformed nature's wonders into jewels of mesmerizing beauty. His Fleur de Mer brooch (shown left), an exquisite creation of diamonds and sapphires, was a gift from Richard Burton to Elizabeth Taylor in 1965. Schlumberger's Seahorse clip (1965) is another splendid example of his depictions of aquatic life. (c) Tiffany.
Jean Schlumberger was one of the most renowned jewelry designers of the 20th century. When he joined Tiffany in 1956, his genius truly blossomed in fanciful, intricate jewels that were embraced by society's most stylish women. (c) Tiffany.