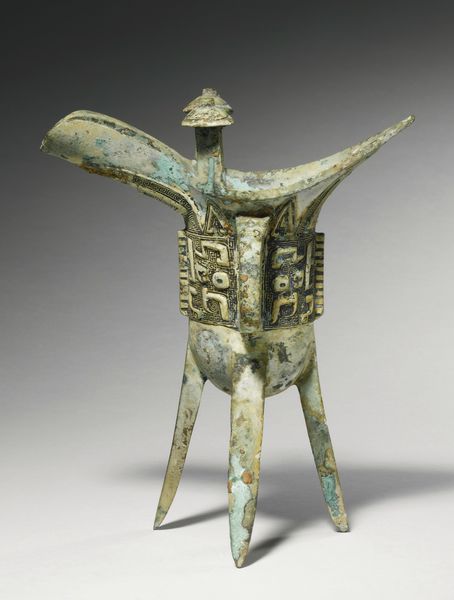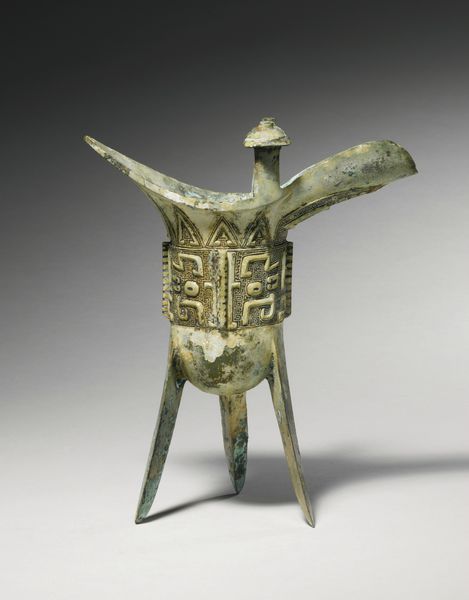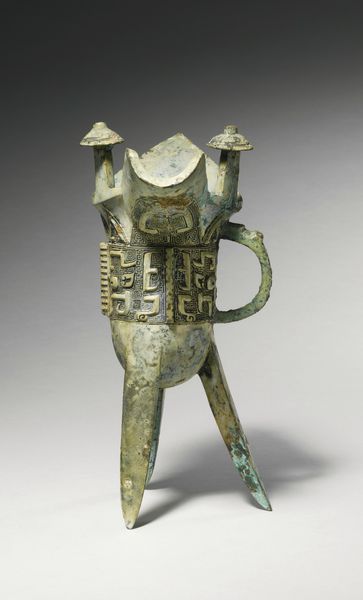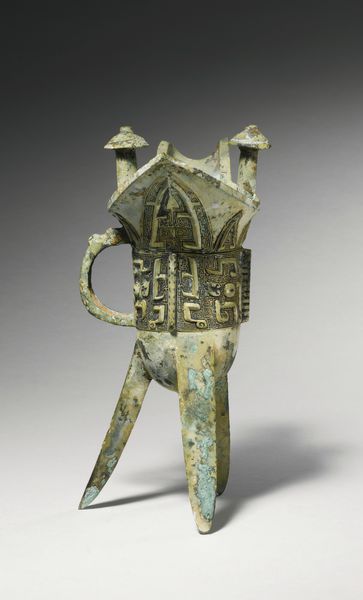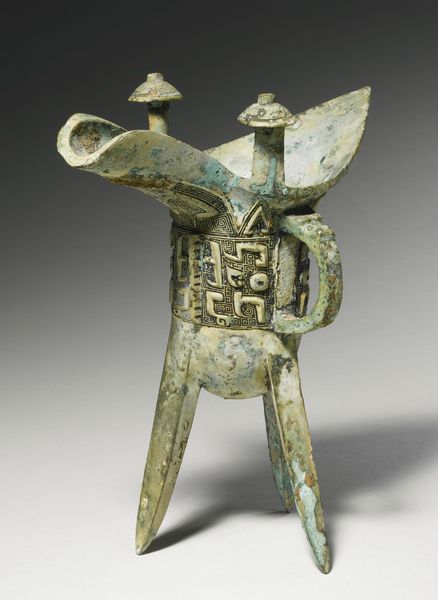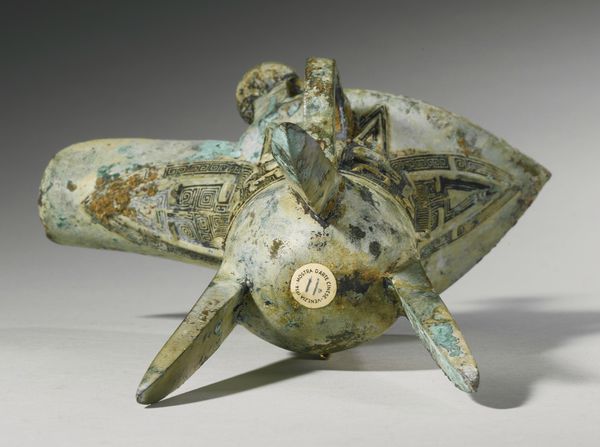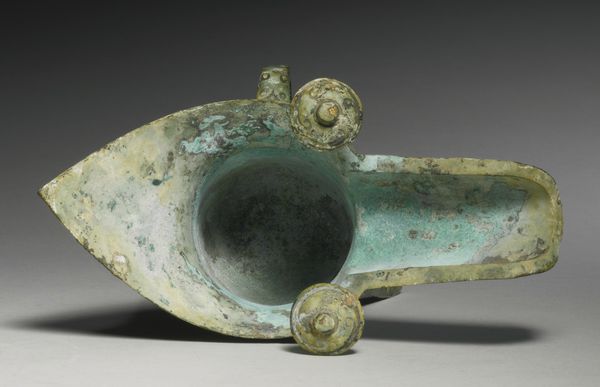 A bronze wine cup (jue), late Shang dynasty, 12th-11th century BC. Photo: Sothebys.
the deep U-shaped body raised on three sharp blade-shaped legs, crisply cast on each side with a taotie mask in high relief with rounded eyes, angular horns and slim bodies, the loop handle on one side issuing from a bovine head, bisecting a taotie mask, divided by notched flanges, beneath a long spout and pointed tail forming the rim, decorated with elongated blades under the spout and tail interspersed with triangular motifs, surmounted by a pair of posts capped by mushroom tops with sunken whorl patterns, all raised on a leiwen ground, the surface covered with a pale green patina. Height 10 in., 20 cm. Estimation 100,000 — 150,000 USD
Provenance: T.Y. King, Shanghai, 1948.
Collection of H.E. Alexandre J. Argyropoulos.
J.J. Lally & Co., New York.
Exposition: Mostra d'Arte Cinese, Palazzo Ducale, Venice, 1954, cat. no. 11.
Litterature: Jean-Pierre Dubosc, Mostra d'Arte Cinese, Venice, 1954, p. 21, no. 11.
Notes: Similar to the previous gu vessel, the present jue cup is another fine example of the final style of late Shang bronzes, particularly striking visually with the high-raised design executed in slim relief bands. Compare to a jue with similar decoration in the collection of the Arthur M. Sackler Museum, Washington D.C., discussed and illustrated in Robert W. Bagley, Shang Ritual Bronzes in the Arthur M. Sackler Collection, Washington, D.C., 1987, pp. 196-197, no. 19. Another similar jue vessel, unearthed in 1994 at Anyang is illustrated in Yinxu xinchutu qingtongqi (Ritual bronzes recently excavated in Yinxu), Kunming, 2008, p. 302, no. 156.
Sotheby's. Magnificent Ritual Bronzes – Property from the Collection of Julius Eberhardt. New York | 17 sept. 2013 - http://www.sothebys.com