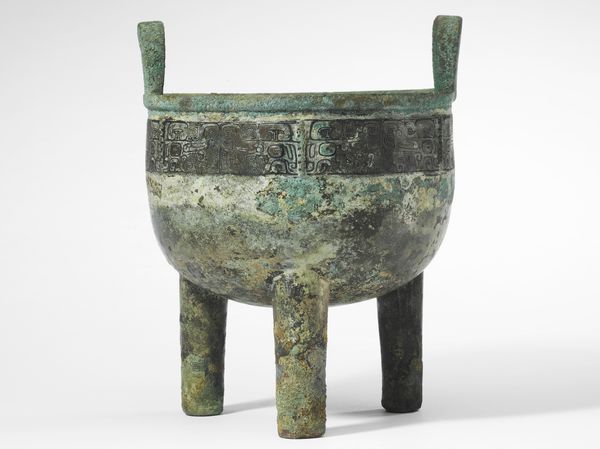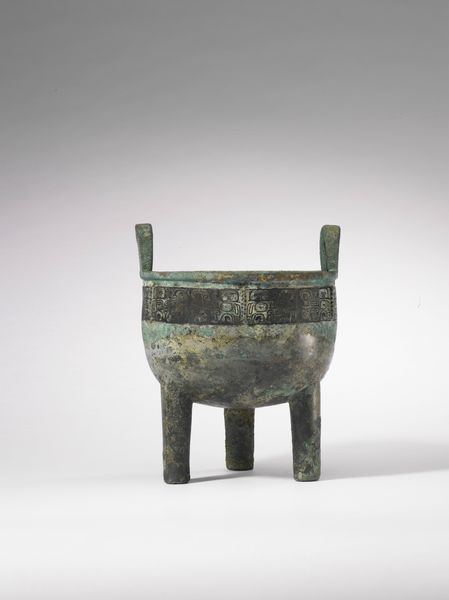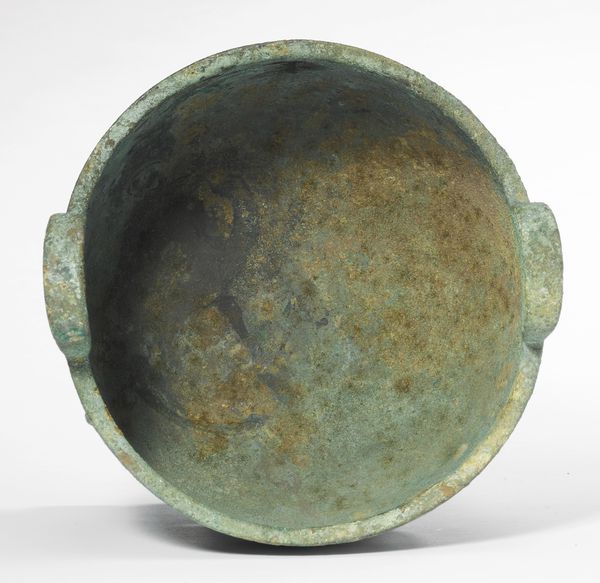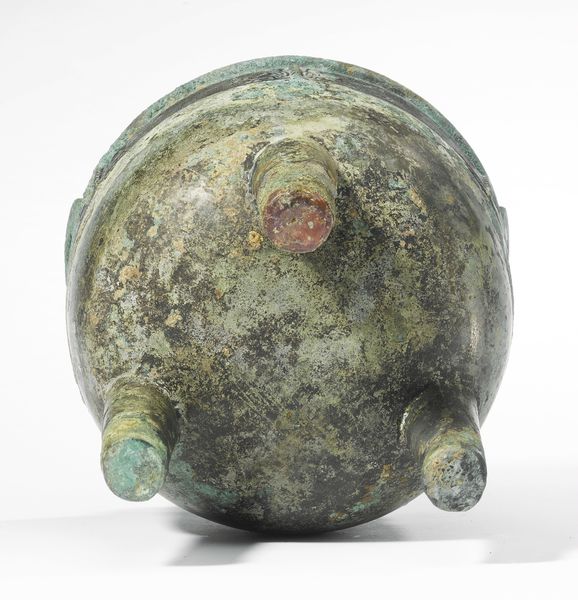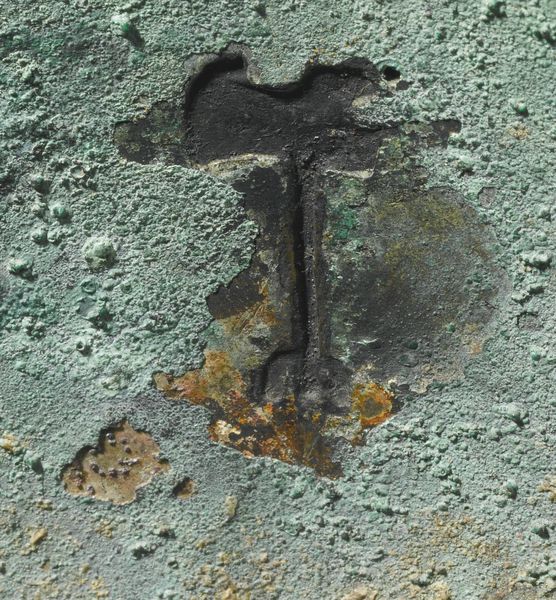 A bronze ritual food vessel (ding), Early Western Zhou Dynasty, 11th-10th century BC. Photo: Sothebys.
the deep rounded body supported on three straight columnar legs, cast with a single frieze of five taotiemasks, each centered with a pair of slit-eye bosses on a narrow vertical flange, the lipped rim set with a pair of upright handles, the silvery gray patina with some encrustation, a single pictogram cast to the interior reading ge. Height 8 in., 20.3 cm. Estimation 30,000 — 40,000 USD
PROPERTY FROM THE ESTATE OF MR. BENJAMIN D'ANCONA, NEW YORK
Provenance: Acquired in New York in the 1940s and thence by descent.
Note: The single pictogram that appears on the inside wall of this vessel also appears on a large number of archaic bronze vessels and oracle bones. It can be translated as 'ge', a clan sign that depicts an axe-like weapon that was commonly used in the Shang and Zhou dynasties. A ding with a similar taotie mask band is illustrated in Jessica Rawson, Western Zhou Ritual Bronzes from the Arthur M. Sackler Collections, vol. IIB, Washington D.C., 1990, no. 13. T
Sotheby's. Fine Chinese Ceramics & Works of Art. New York | 17 sept. 2013 -http://www.sothebys.com/