Suzy Parker wearing Balenciaga for Vogue, 1950s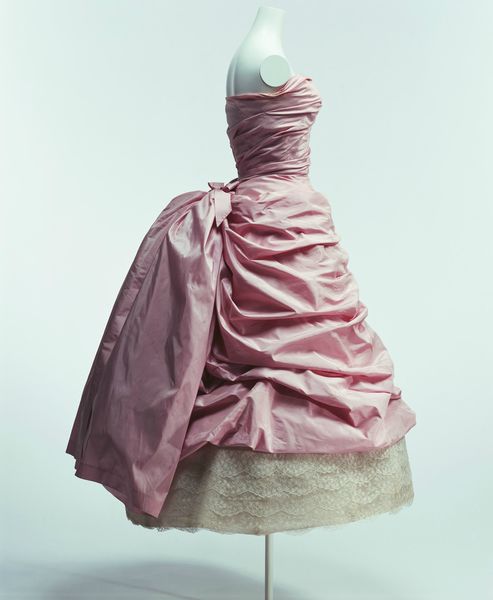 Cocktail Dress - c. 1955, Cristobal Balenciaga. Label: BALENCIAGA 10 AVENUE GEORGE V. PARIS 52808 (handwriting). Pink silk taffeta ; white lace at hem. Photo by Takashi Hatakeyama
A beautiful silhouette is created by the silk taffeta skirt - supported by a hooped petticoat - and in which tucks have been made to reveal the lace below the hemline so that the fabric appears to entwine the wearer. The full skirt, reminiscent of mid-19th Century crinolines, was in vogue during the 1950s. An Haute Couture masterpiece that showcases the generous use of lightweight, beautifully colored taffeta.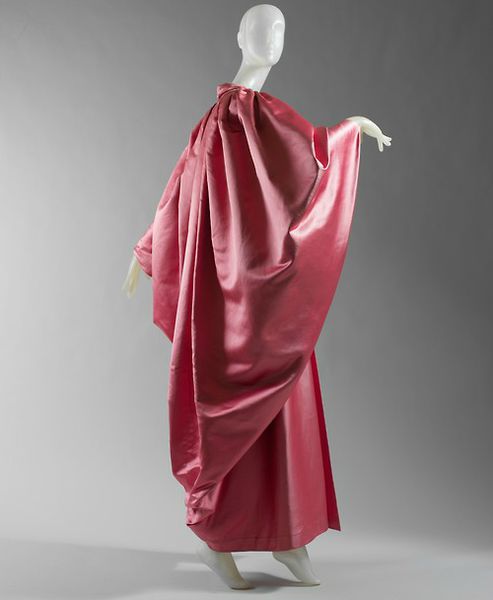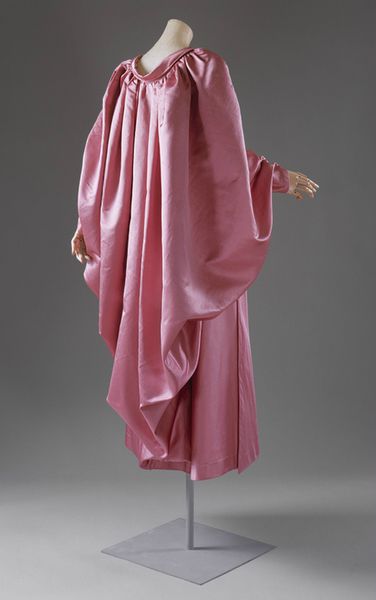 Cristobal Balenciaga (Spanish, 1895–1972), Evening wrap, 1954–55. Pink silk faille. Gift of Baroness Philippe de Rothschild, 1973 (1973.21.3) © 2000–2013 The Metropolitan Museum of Art.
Conversant with Spanish ceremonial and vernacular dress as an expression of European regionalism, Balenciaga likewise respected Orientalist effects. The cocoon shape of the back alludes to the way a Japanese woman's outer kimono accommodates over her obi to create an elegant arc. More evidently, in emphasizing the nape of the neck by dropping the bias-rolled collar, he evokes the kimono's band neckline, which dips at the back.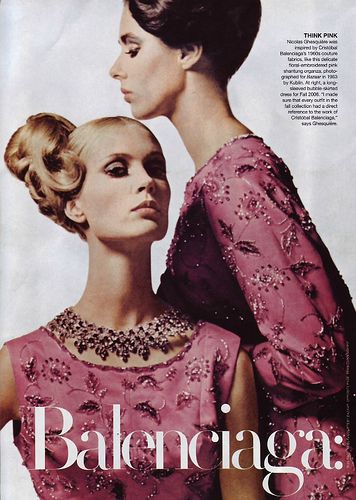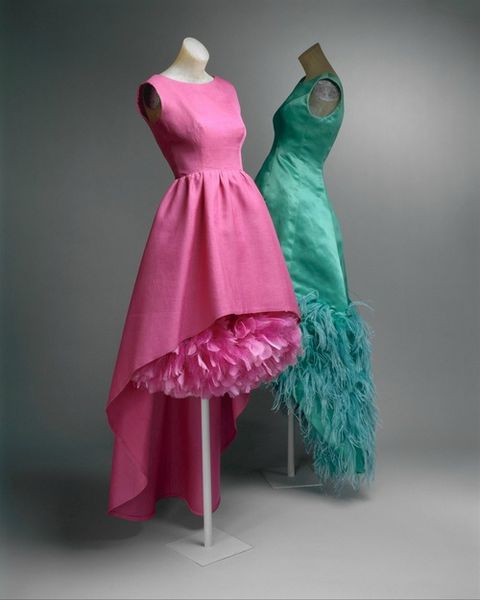 Balenciaga dresses, circa 1968
Balenciaga evening dress, circa 1959.
Cristobal Balenciaga Evening gown and jacket Pink ribbed silk satin, black net, glass beads France, 1955 Worn by donor, Mrs. Henry R. Luce, née Clare Booth 1965.616a-c © 2012 Chicago History Museum.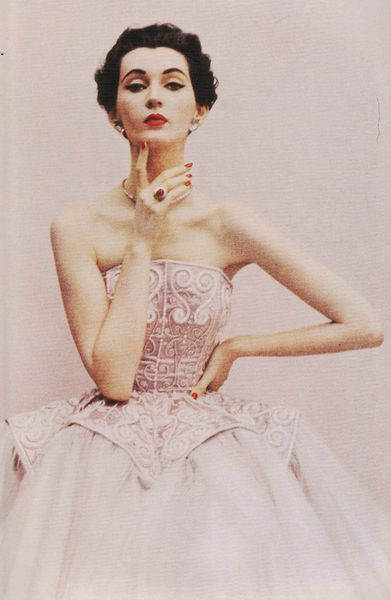 Cristobal Balenciaga, Harper's Bazaar (British edition), December 1950, Model: Dovima, Photographer: Richard Avedon.