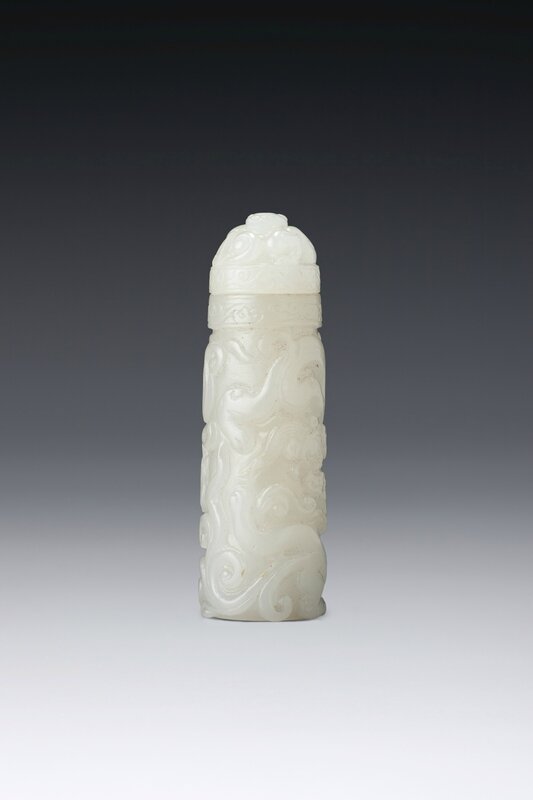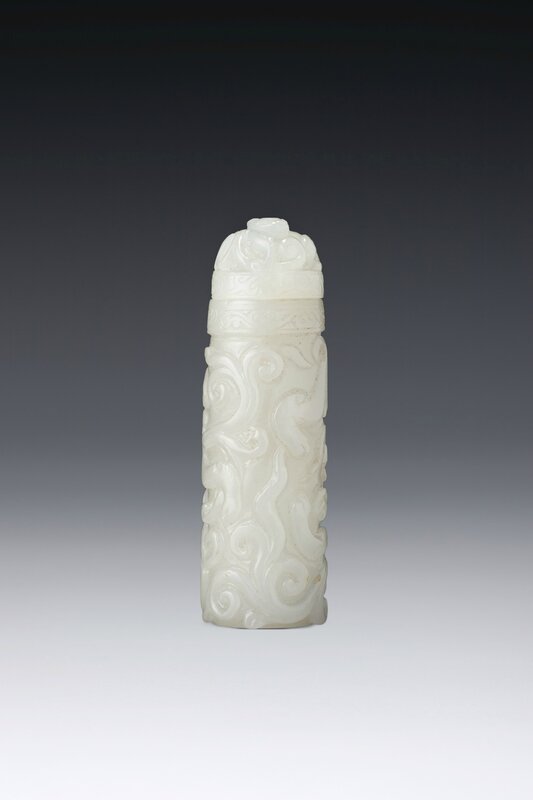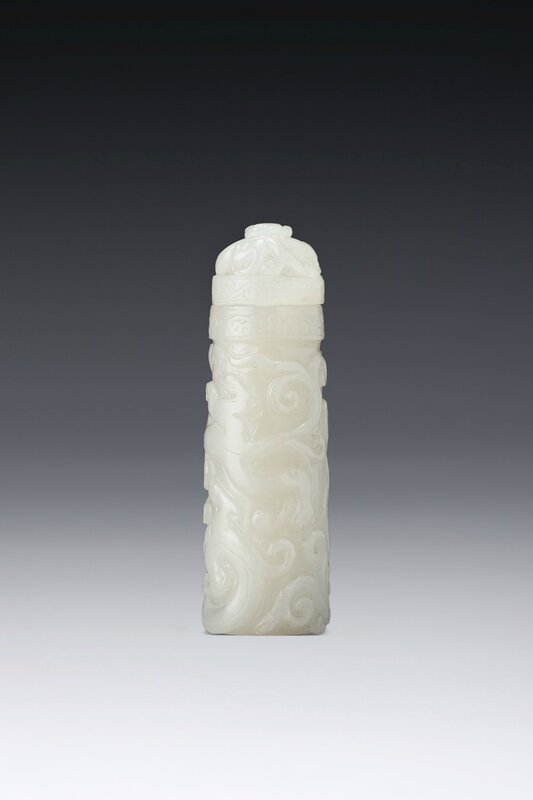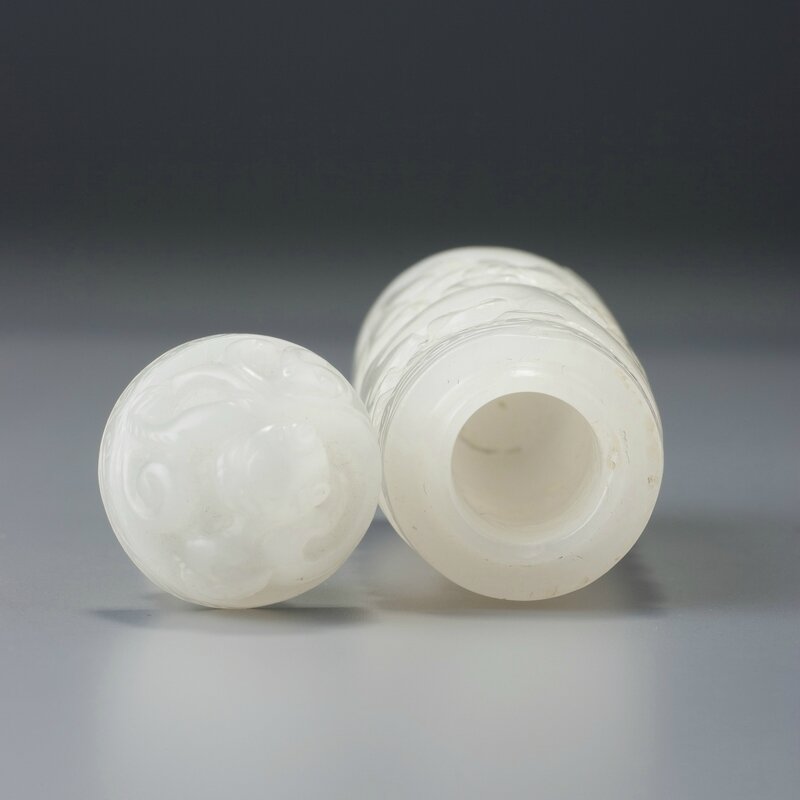 A white jade cylindrical 'Chilong' snuff bottle, Palace Workshops, Qing Dynasty, Qianlong-Jiaqing period. Photo courtesy Sotheby's.
5.8 cm., 2 3/8 in. Estimation 180,000 — 220,000 HKD
Provenance: Collecton of Johanna Krug.
Robert Hall, London, 1993.
Exposition: Robert Kleiner, Chinese Snuff Bottles in the Collection of Mary and George Bloch, British Museum, London, 1995, cat. no. 53.
Litterature: Johanna Krug, Prisen aus kleinen Tabakflaschen: Notizen und Bilder einer Sammlung, Munich, 1967, pl. XVII, no. 101.
Hugh Moss, Victor Graham and Ka Bo Tsang, A Treasury of Chinese Snuff Bottles: The Mary and George Bloch Collection, vol. 1, Hong Kong, 1996, no. 100.
Sotheby's. Snuff Bottles from the Mary & George Bloch Collection: Part VII. Hong Kong | 26 nov. 2013 - www.sothebys.com