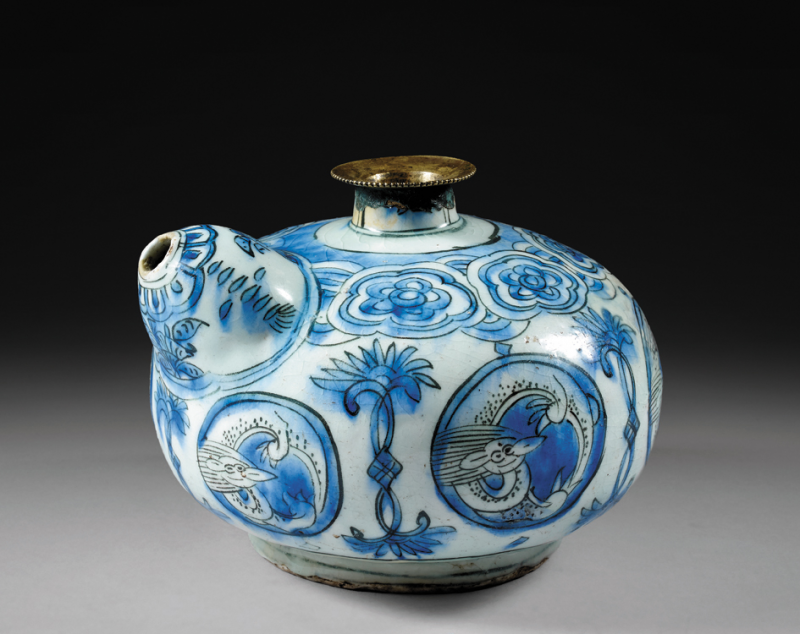 Kendi, Iran, XVIIe siècle, Époque Safavide. Photo Boisgirard et Associés

Céramique siliceuse à décor peint en bleu et blanc sous glaçure incolore transparente. Col réduit monté en métal. Hauteur : 12 cm. Estimation : 800 / 1 200 €

Ce kendi à décor en bleu et blanc de fleurs et d'animaux fantastiques est une céramique persane à l'imitation des porcelaines de Chine.
Il porte une pseudo marque chinoise sous la base.

Pour une étude sur les bleus et blancs safavides, voir : Crowe, Y. (2002) Persia and China, Safavid Blue and White Ceramics in the Victoria and Albert Museum, Ed. La Borie.
Boisgirard et Associés. Jeudi 28 novembre 2013. Drouot Richelieu - Salle 9 - 9, rue Drouot - 75009 Paris - http://www.boisgirard.com/