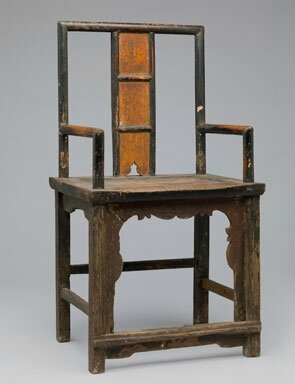 Ai Weiwei, Fairytale - 1001 Qing Dynasty wooden chairs, 2007© Ai Weiwei.
STOCKHOLM.- Moderna Museet has had an unusually successful year. During 2013, thanks to acquisitions and generous donations, its collection grew explosively. It is a long time since the museum's collection has developed in such a dynamic way.
During 2013, the Moderna Museet Collection of modern and contemporary art – one of the most important in the world – was augmented by more than 200 artworks by both Swedish and foreign artists. The new works consolidate Moderna Museet's position as the Nordic countries' leading museum for modern and contemporary art. They extend and give greater depth to the Moderna Museet's status as the home of some of the most important art of our time. The museum's Director Daniel Birnbaum is delighted by the collection additions:
"The Moderna Museet Collection is the museum's backbone, and it is fantastic to be able to add to it. During 2013, the Swedish people's shared national art treasure was enriched with key artworks by some of the most important artists of our time. Everyone interested in art has cause to be delighted!"
The new works comprise paintings, sculptures, drawings, videos, installations and photographs by artists from various countries. Through strategic acquisitions plus donations by private individuals and the Friends of Moderna Museet, the museum is continuing to trace an impressive line from the breakthrough of modernism up to the present. One example is the donation of a piece from the now world-famous Chinese artist Ai Weiwei's Fairytale – 1001 Chairs, a fine complement to the museum's unique collection of works by Marcel Duchamp. Another purchase is the painting Morris Men, by the Iranian-born artist Tala Madani, who has just ended a well-received exhibition at the museum. This is a highly personal commentary on the painting tradition, which is otherwise dominated by American and male forerunners.
The Swedish artist Öyvind Fahlström, whose artistic oeuvre is constantly gaining in standing around the world, is already richly represented at the museum, but, this year, we were able to acquire a pioneering work typical of its time: Mao-Hope March from 1966. Like Fahlström, many Swedish artists today travel between continents, with several examples among the new acquisitions:
"These works span a broad, interesting spectrum. Meric Algün Ringborg is a young artist who works in Istanbul and Stockholm, and we have now finally acquired two of her installations, Ö (The Mutual Letter) and Becoming European, which in many respects deal with language. Sirous Namazi came to Sweden as a teenager, and we have acquired his well-aimed video film Sirous Telling Jokes, in which he vainly tries to tell jokes in his mother tongue to an uncomprehending audience," says co-director Ann-Sofi Noring.
Painting is amply represented in the new acquisitions. Moderna Museet has bought a whole range of notable paintings by Swedish artists, including some by Carl Fredrik Reuterswärd (1962-70), plus new works by Lena Cronqvist, Jens Fänge and Helene Billgren. Several of the new additions can already be seen in the museum's galleries, e.g. Figure Collage (1998) by the American George Condo, and Untitled and Beyond Death by the Norwegian Bjarne Melgaard. Soon, this spring's major exhibition will include two paintings on glass and three works on paper by the Mexican artist Gabriel Orozco. Moderna Museet Malmö will simultaneously be showing several of the newly acquired photographs in its exhibition A Way of Life – Swedish Photography from Christer Strömholm until Today, among them the already legendary City Diary series (2006) by Anders Petersen.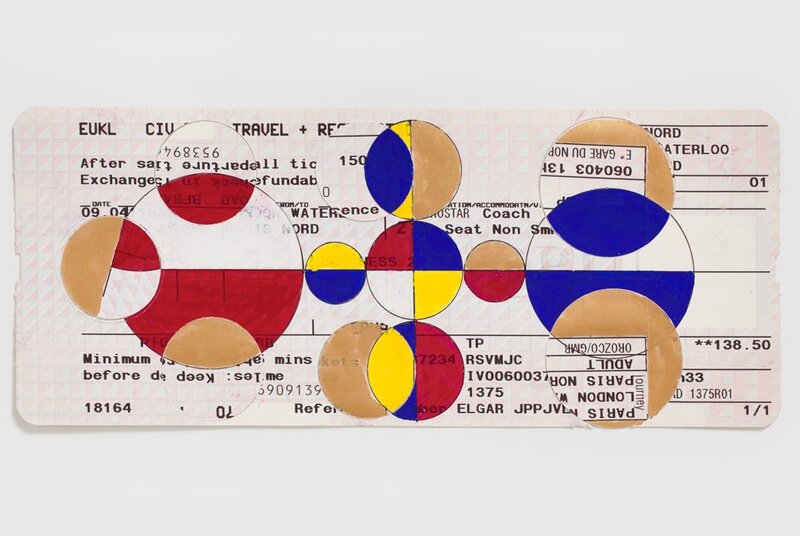 Gabriel Orozco, Untitled, 1995© Gabriel Orozco. Photo: Cathy Carver.