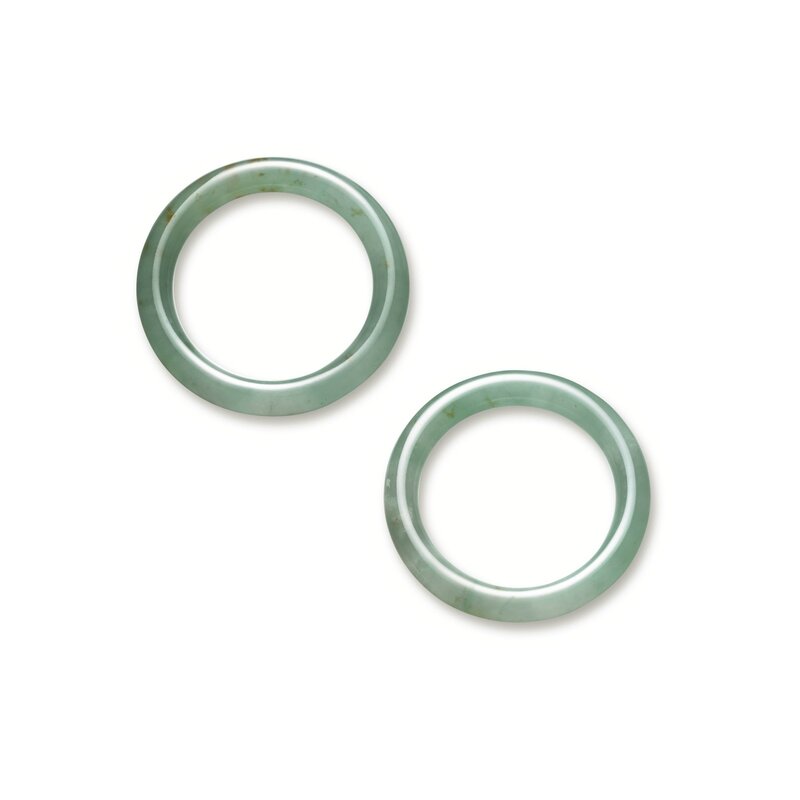 Pair of jadeite bangles. Photo courtesy Sotheby's.
Each circular bangle of translucent celadon tone with yellowish brown patches﹙壽星斑﹚symbolising longevity. Inner diameter and thickness approximately 57.99 x 11.06mm and 57.96 x 11.29mm respectively. Estimation 180,000 — 280,000 HKD. Lot. Vendu 300,000 HKD
Accompanied by Hong Kong Jade & Stone Laboratory certificates numbered SJ 23336 and SJ 23337, dated 25 February 2011, stating that the jadeite is natural, known in the trade as "A jade".
Sotheby's. Magnificent Jewels and Jadeite. Hong Kong | 08 avr. 2013 - www.sothebys.com