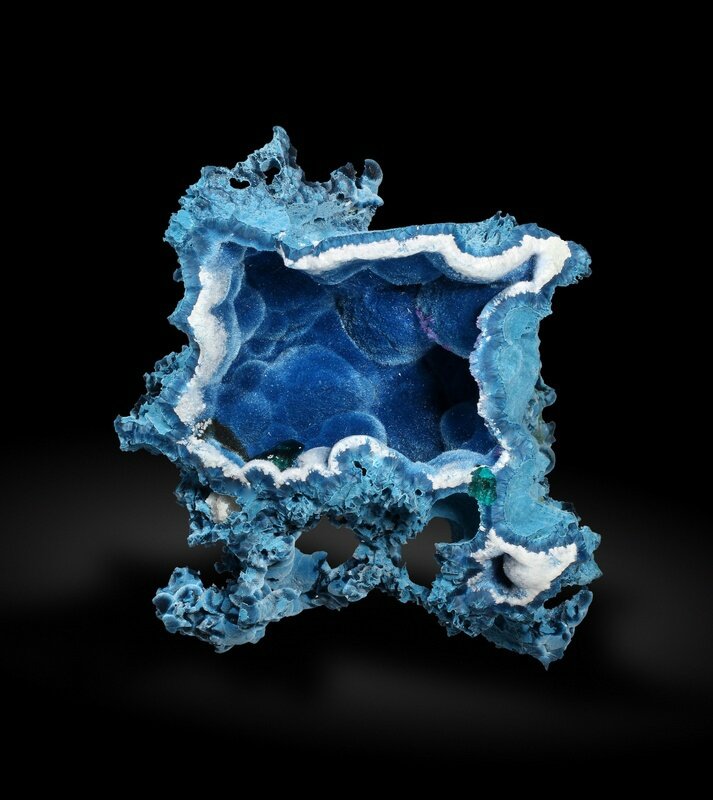 Shattuckite. Kandesei, Kaokoveld Plateau, Kunene Region, Namibia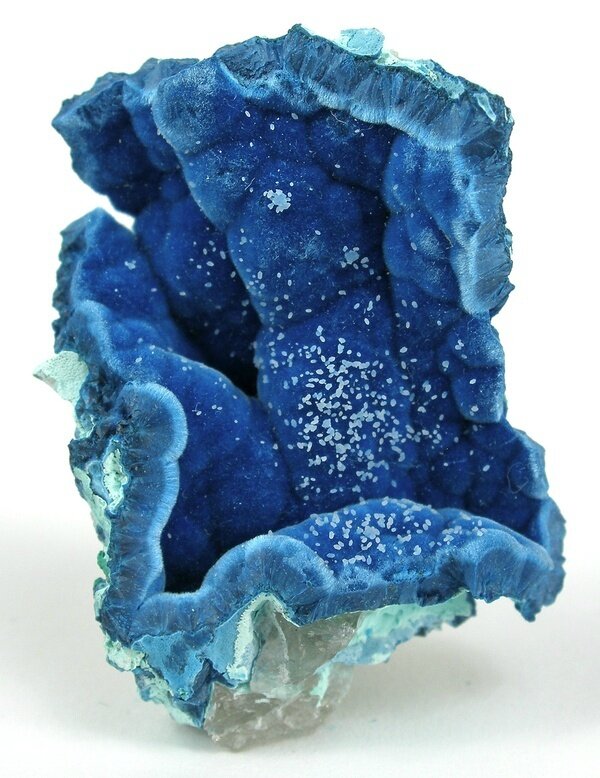 Shattuckite, Namibia.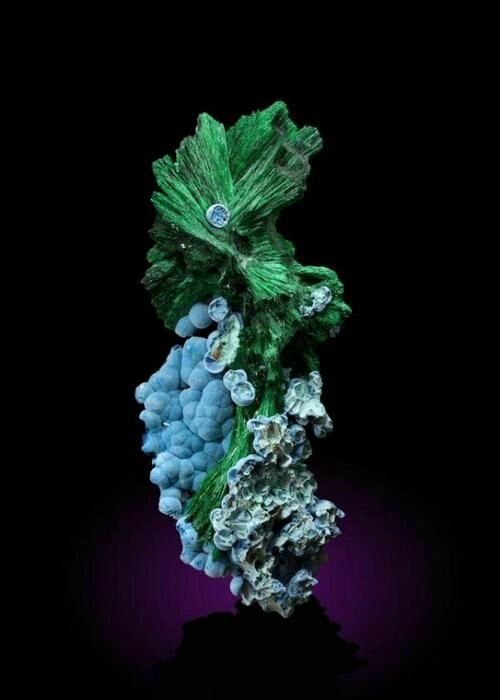 Shattuckite and Malachite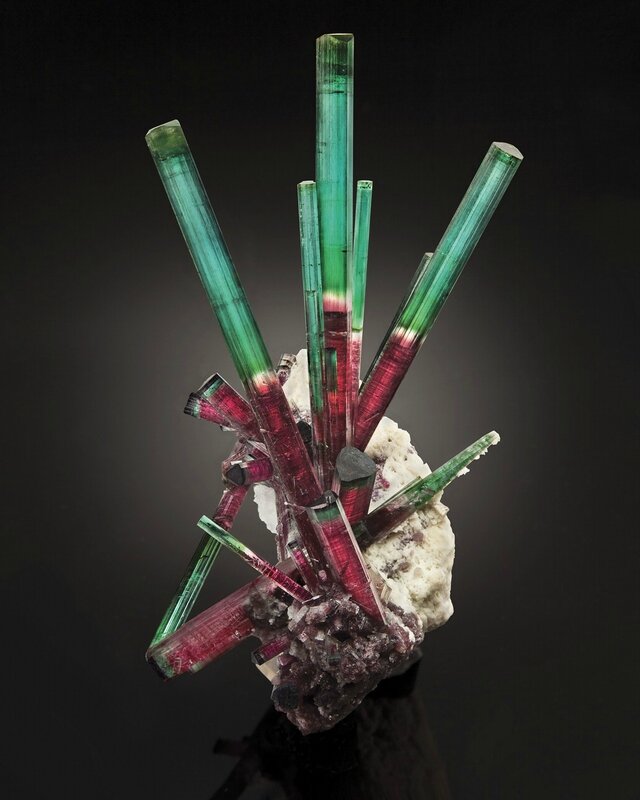 Bi-colour Tourmaline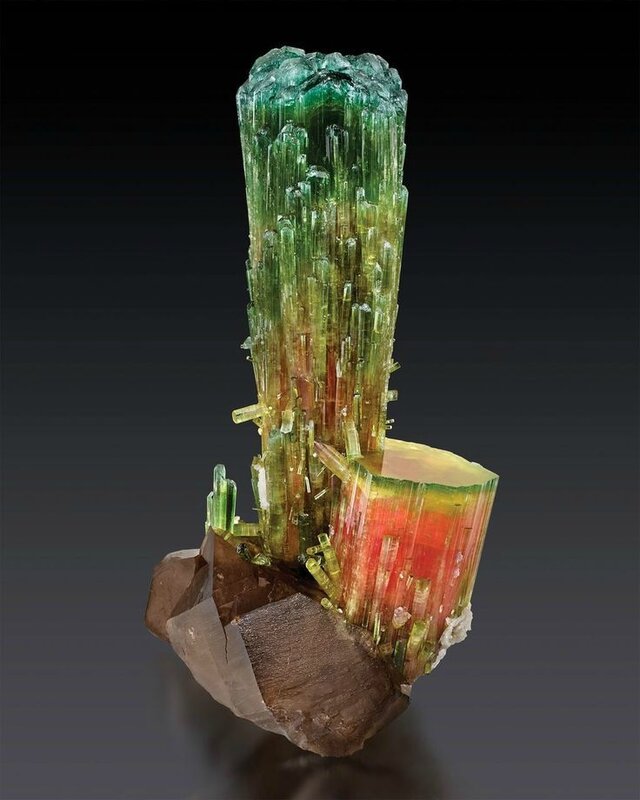 Group of polychrome Elbaite crystals with Smoky Quartz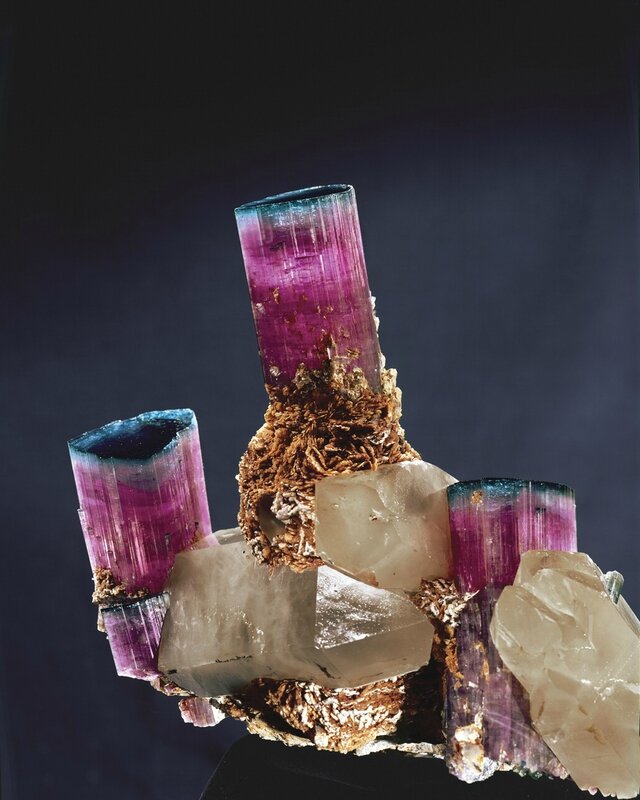 This stunning specimen was mined by Pala at the Tourmaline Queen mine in 1972. Today it is on public display at the Smithsonian Institution in Washington, DC. Among the many discoveries at the Tourmaline Queen, one stands out—the "Blue Cap Pocket," which was later referred to as the find of the century by Dr. Vincent Manson, then-curator of the American Museum of Natural History.