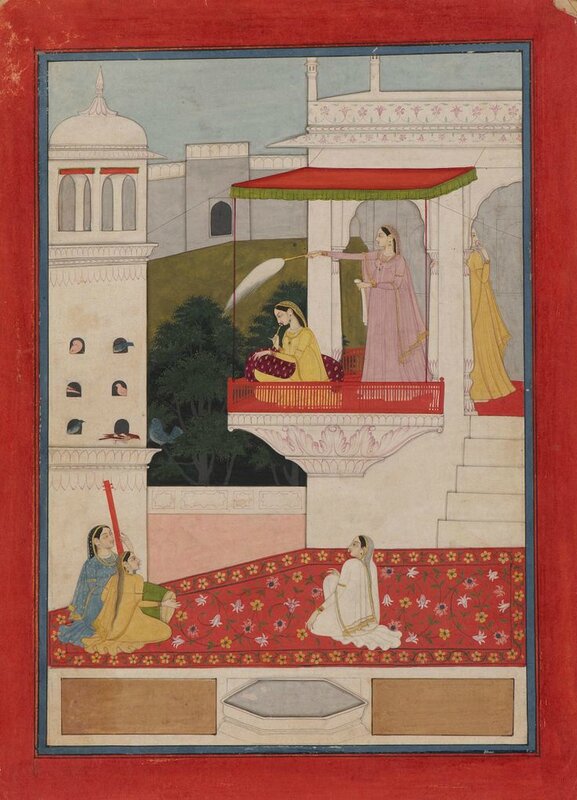 An Illustration from a Nayika Series: A Princess Entertained by Musicians. Opaque Watercolour. Heightened with Gold on Paper, India, Guler, circa 1780. Attributed to a follower of Nainsukh, 11 1/8 x 8 in. - 28.5 x 20.5 cm. Photo courtesy Nayef Homsi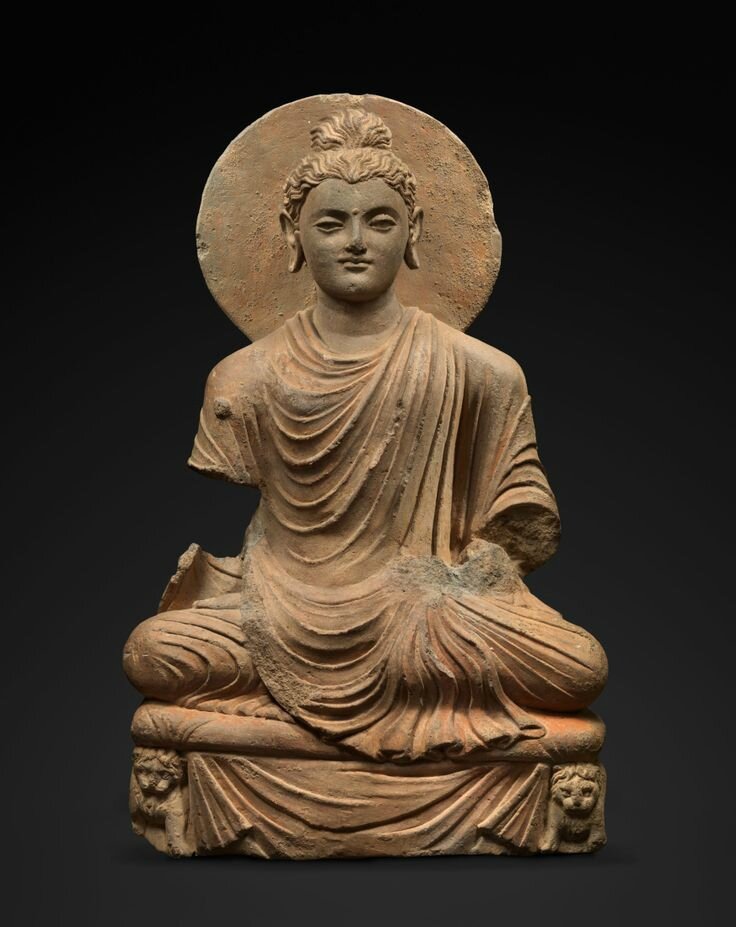 Buddha Seated on Lion Throne. Grey Schist, Ancient Region of Gandhara, circa 2nd century, 28 in / 48 cm. Photo courtesy Nayef Homsi
Based in New York City, Nayef Homsi is a dealer of antiquities, works on paper, and fine decorative objects from India, Southeast Asia, and the Himalayas. Formerly the Director of the Doris Wiener Gallery, he worked closely with Ms. Wiener, one of the foremost antiquities dealers of her time, in handling the placement of works in leading institutions and collections worldwide.

Nayef Homsi began exhibiting privately in 2012 and organized two major exhibitions of Indian sculpture and painting at Aicon Gallery in March and September. That same year Homsi became a member of the Asia Week New York association. Since the founding of his company in 2011, Nayef Homsi has worked with major collections, institutions, and auction houses in the US and abroad.

Nayef Homsi studied art history and comparative literature at Swarthmore College and received a Master's Degree in painting from City and Guilds of London. Born in Lebanon and raised in Paris, he travels frequently in continental Europe, the United Kingdom, and Asia.
Nayef Homsi: Ancient art of Asia. 671 Leonard Street, Brooklyn, NY 11222, USA. Tel: +1 646 415 1444 - Email: nayef@nayefhomsi.com - Website: www.nayefhomsi.com. Art in Brussels. 4 to 8 June 2014