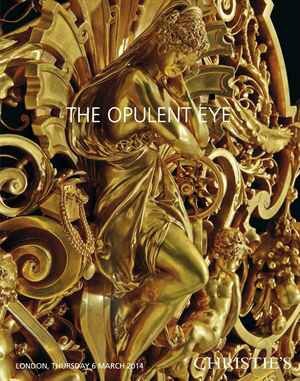 London – On 6 March 2014 Christie's sale of The Opulent Eye will offer furniture, sculpture and works of art from the 19th century. The sale reflects the eclectic and opulent styles of the period from the regal grandeur of Napoleon's Empire to the Art Nouveau of Belle époque Paris. The sale is led by an exceptional French gilt-bronze mirror designed by the sculptor Albert-Ernest Carrier Belleuse and made by the bronzier Ferdinand Barbedienne (estimate: £100,000-150,000, illustrated below). An important discovery from a Private Monaco Collection, the mirror stands 2 meters high and is sculpted with foliate scrolls and figures emblematic of fortune. Only two other examples of the mirror are known: one in the Musée d'Orsay, Paris, the other in the Bowes Museum, Co. Durham.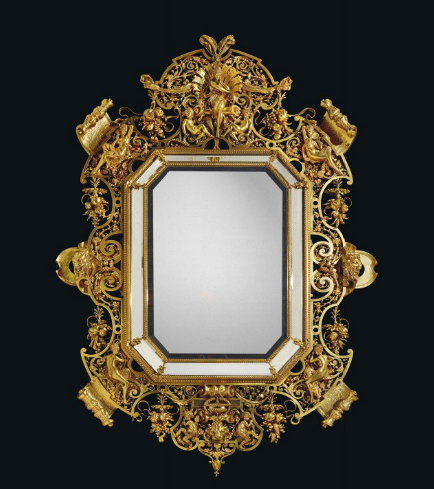 An important Napoleon III ormolu mirror by Ferdinand Barbedienne, to a design by Albert-Ernest Carrier-Belleuse and Desiré Attarge, Paris, Third quarter 19th century. Photo Christie's Image Ltd 2014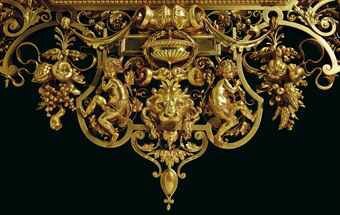 In the Renaissance Revival style, of cartouche outshape cast overall with pierced strapwork filled with trailing foliage, clusters of fruit, flowers, and ribbons, the corners with scrolled lappets enclosing reclining female nudes, the corona with a garland held cartouche centred by a seated nymph emblematic of fortune, the apron base centred by a lion's mask flanked by seated putti, signed 'F. BARBEDIENNE PARIS'; 6 ft. 7 in. high; 3 ft. 11 in. wide; (200 x 120 cm.); 79 x 47 in. Estimate £100,000 – £150,000 ($166,600 - $249,900)
PROPERTY FROM A PRIVATE MONACO COLLECTION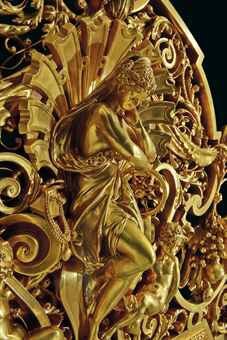 Notes: This magnificent sculptural mirror is possibly the unidentified pair to the monumental mirror by Maison Barbedienne exhibited at the 1878 Paris Exposition Universelle, and now in the Musée d'Orsay, Paris. It was until recently believed that only one mirror was displayed at the Exposition. However, it is now evident that there were in fact two identical mirrors exhibited in 1878. In 1879, Victor Champier, Secrétaire du Musée des art décoratifs, described the Barbedienne mirrors in L'Année Artistique as, 'Le bronze s'y montrait travaillé avec toute la finesse de l'orfèvrerie, ainsi que dans les beaux cadres de deux grand miroirs, cadres d'après les plus purs types de la Renaissance au temps de Charles IX' (Paris, 1879, pp. 262-263). The Musée d'Orsay mirror differs from the present example only in its additional inscription, 'Anno 1878'. It was acquired in 1996 from H. Blairman & Sons after it had sold at Sotheby's, New York, 14 March 1995, lot 165. Barbedienne also produced an earlier model, which they exhibited as their chef d'oeuvre at the 1867 Paris Exposition Universelle. That mirror was illustrated in The Illustrated Catalogue of the Universal Exhibition published with The Art Journal, and was probably acquired directly from the Exposition by William Ward, 1st Earl of Dudley (d. 1885); in 1992 the mirror was acquired by the Bowes Museum, Co. Durham. The Musée d'Orsay mirror is like the present lot in gilt-bronze. The Bowes Museum mirror from the 1867 Exposition is in gilt and silvered bronze.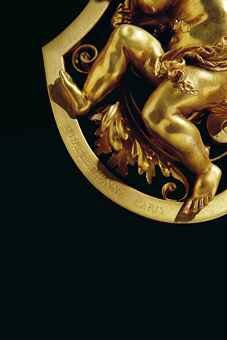 These mirrors were modelled by the renowned and prolific sculpteur ornemaniste, Albert Ernest Carrier-Belleuse (d. 1887), master to Auguste Rodin (d. 1917); his drawing of a 'Femme nue' held in the Musée des arts décoratifs is very similar to the present nymphs. With Venus, putti, nymphs, masks, clusters of fruit, foliate scrolls and pierced strapwork decoration, these mirrors were almost certainly inspired by the mannerist style ofl'Ecole de Fontainebleau and Rosso Fiorentino (d. 1540). Semi-clad Venus is depicted with her attribute, a scallop shell, leaning on the wheel of fortune while to her left a collier of pearls, the adornment of her earthly embodiment, spills from a jewellery chest. Carrier-Belleuse was probably guided by Barbedienne's chiefornemaniste, Constant Sévin (d. 1888), and the casting of certainly the 1867 mirror was overseen by the distinguished gilt-bronze ciseleur, Désiré Attarge (d. 1878).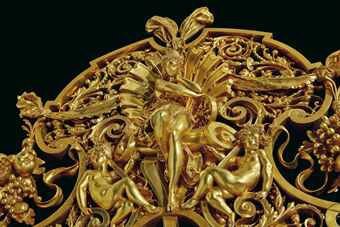 Maison Barbedienne under the direction of its founder, Ferdinand Barbedienne (d. 1892), was the preeminentmanufacture de bronzes d'art in Paris which employed the finest craftsmen to produce outstanding bronzes. Sévin performed a crucial and complex role in the firm that, while acknowledged in his lifetime, is less recognised today. He was employed by Barbedienne for 23 years from 1855, and during this period was given free rein to design, ornament and direct the production of finished objects (V. Champier, Revue des Arts Décoratifs, Neuvième année, 1988-89, pp. 172-176). This process started with the design, in the present example created by Carrier-Belleuse, followed by the creation of multiple plaster models, which were revised several times prior to production of the final object. Sévin recalls that before the 1878 Exposition Universelle, he was approached by Ferdinand Barbedienne who asked him for his ideas on what should be exhibited at theExposition. In the firm's quest for perfection, Sévin was able to purchase the finest materials with little if any consideration of cost. With his thorough knowledge of materials and technique Sévin's hand is evident in the creation of this mirror. Furthermore, he later recalled that he was involved in all of Barbedienne's most important commissions, 'les bronzes du roi de Hollande, les bains du roi des Belges, la chapelle et le tombeau du prince Albert a Frogmore, les candelabres du Kremlin, les portes du tombeau de Nicolas a Odessa…' (op. cit.). Desiré Attarge was also a familiar name in the 1870s. In 1878, his chasing in silver, part of the Barbedienne contribution to the Exposition, was commended posthumously in the decorative arts press as exceptional, and that no other 'ciselet n'a donné à l'argent une peau plus soyeuse, une chaire plus délicat' (Gazette des Beaux-Arts, tome XVIII, 1 July 1878, pp. 615-6).
The present mirror represents the successful collaboration between art and industry during the Second Empire when Paris was the centre for the production of luxury objets d'art. French objets exhibited at a series of international exhibitions demonstrated skills in design and craftsmanship superior to the often mass produced exhibits of other nations. Thus, this mirror embodies the triumphant aspirations of Second Empire France at the forefront of 19th century decorative art. It combines the skills of the great French sculptor of the period, Albert-Ernest Carrier-Belleuse, with the unprecedented technical abilities of France's leading bronze fondeur Ferdinand Barbedienne. Its scale and quality are such, that it is impossible to imagine it being made at any other time, before or since.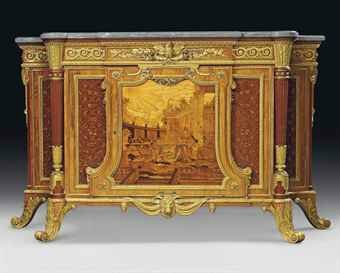 Further highlights include a monumental Napoleon III commode, attributed to the Grohé Frères (estimate: £150,000-250,000, illustrated right). The breakfront rectangular bleu turquin marble top above a Vitruvian scrolled panelled frieze fronted by a drawer mounted with an owl clutching flower-filled cornucopia issuing laurel garlands and wheat sheaves, above a marquetry door depicting Minerva and putti emblematic of the arts in a classical architectural vista, above a swagged ox mask, enclosing a citronnier veneered interior fitted with an adjustable shelf, flanked to each concave side with flower-filled lozenge parquetry panels, the front angles with arrow quiver capitals above tapering fluted columns on outscrolled acanthus-cast feet. 48 in. (122 cm.) high; 76.1/2 in. (194.5 cm.) wide;. 22.3/4 in. (58 cm.) deep,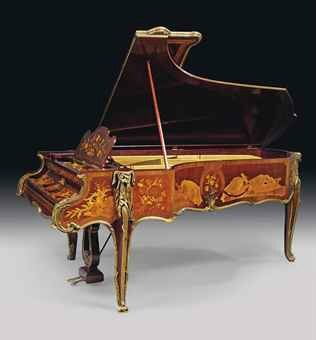 The sale also features an important rediscovery of a Bechstein grand piano with art-case by François Linke, the most important ébéniste of the late 19th century which was thought lost until recently being rediscovered at Pineheath House, Harrogate, in a collection created by Sir Dhunjibhoy Bomanji in the 1920s. Part of one of Linke's most important commissions, the piano was originally supplied to Elias Meyer at 16 Grosvenor Square London in 1909. With only two owners since new, the piano is offered here for the first time at auction and is a major addition to the inventory of important known pieces by Linke (estimate: £100,000-200,000).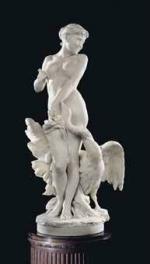 The selection of fine 19th century bronze and marble sculpture offered within the sale is led by this Florentine marble of Leda and the Swan expertly carved in contrapposto from a single block of Carrera marble by Vittorio Caradossi, (estimate: £80,000-120,000, illustrated right).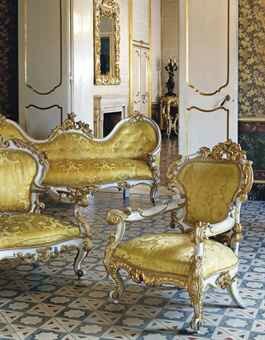 The auction also features a 22 lot collection, The Property of a Lady from a Noble Italian Palazzo, of ornate Italian neo-rococo furniture, (interior illustrated left). The collection was formed in the late 19th century when the unification of Italy inspired a new nationalist aesthetic in celebration of the glory of the Kingdom of Italy. This was a more florid, uniquely Italian, interpretation of the international beaux-arts style, which was fashionable from Belle époque Paris to Gilded Age America and was based on a revival of art from France's ancien régime.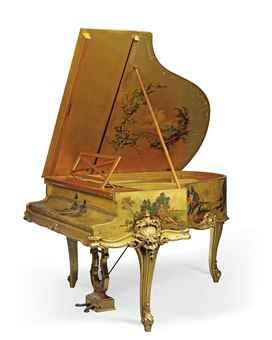 The Opulent Eye will offer furniture once owned by spectacular performer and jazz age diva Joséphine Baker. Born in the slums of St. Louis in 1906, Joséphine Baker rose to fame during that city's Roaring Twenties becoming the highest-paid chorus girl in vaudeville. She travelled to Paris in 1925 where her sensual La Danse de Sauvage sensationalized society. Baker was the first African-American actress to star in a major motion picture and was the most successful entertainer working in France at the time. The piano (estimate: £30,000 – 40,000, illustrated right)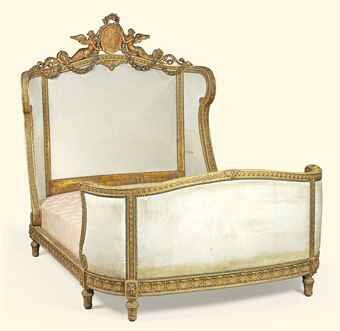 and the Louis XVI style giltwood bed (estimate: £4,000 – 6,000, illustrated left) were in Joséphine Baker's French home, the Château des Milandes in the Dordogne where she lived with her fourth husband, the French composer Jo Bouillon whom she married in June 1947, and where she raised her twelve adopted children.