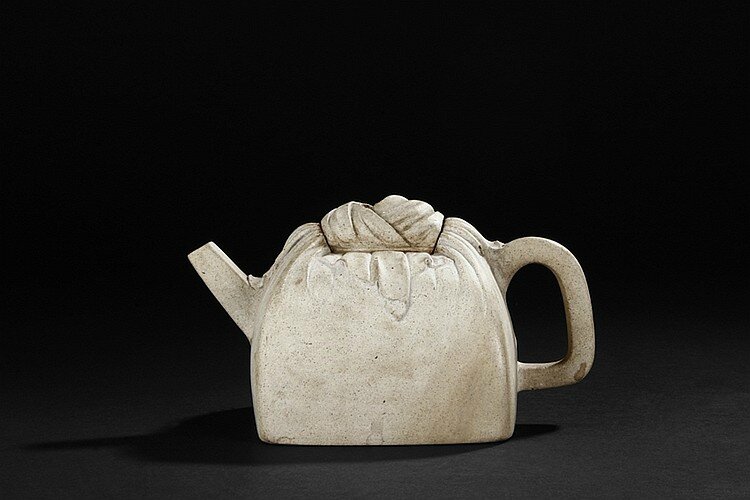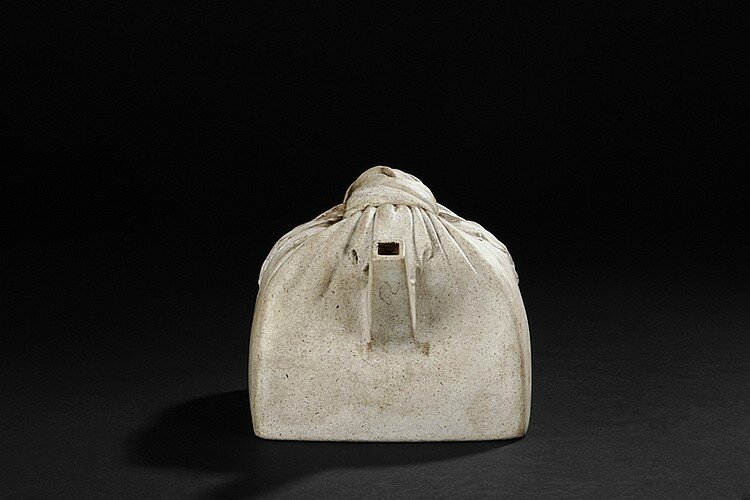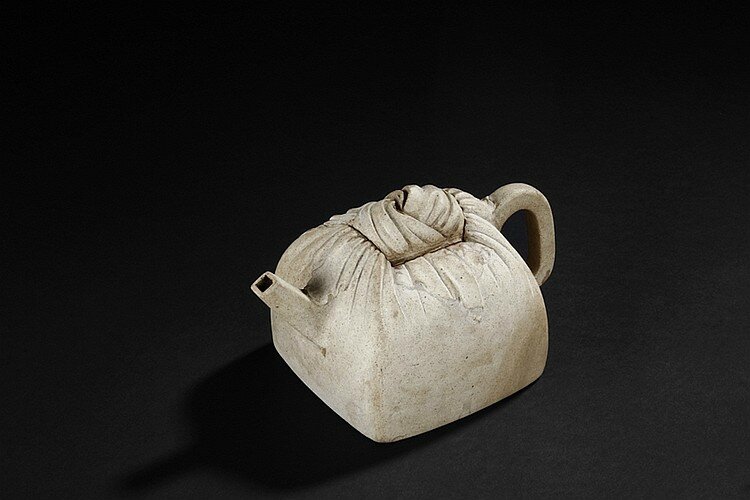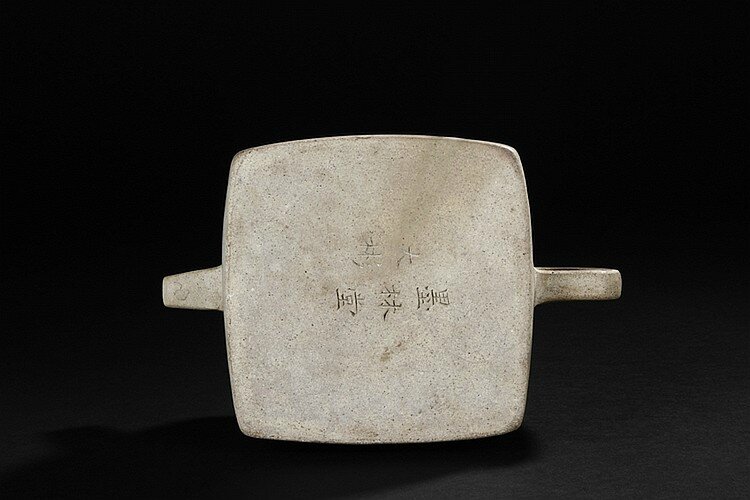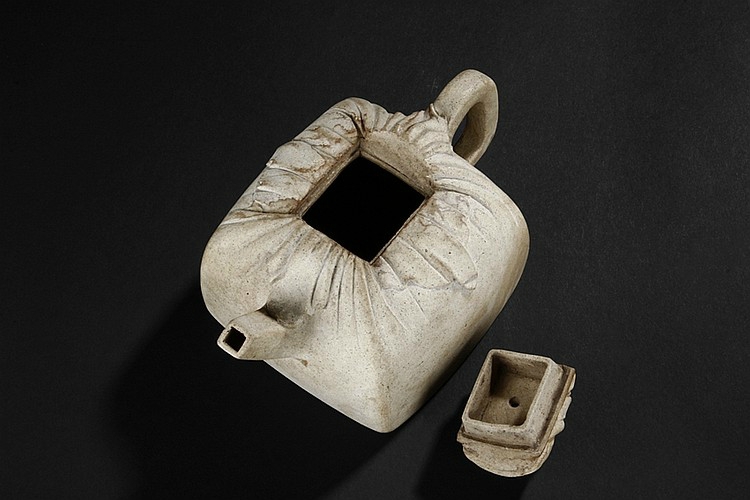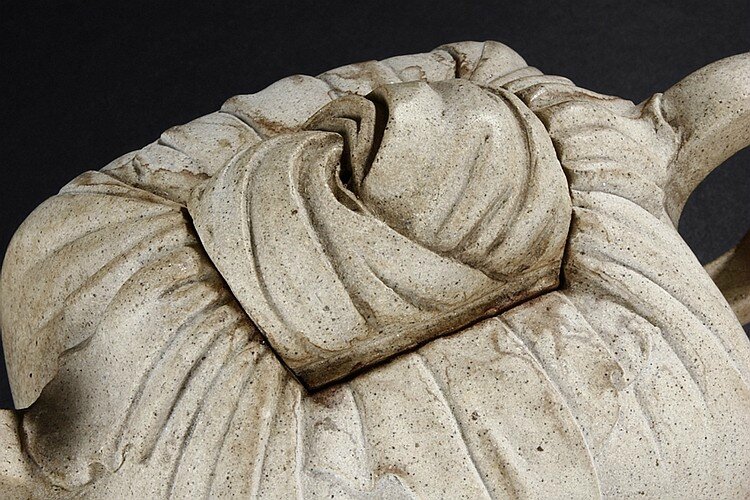 Shi Dabin: A Yixing "Wrapped Stamp Seal" teapot, Late Ming Dynasty period or early Qing Dynasty period. Photo courtesy California Asian Art Auction Gallery.
Of expanding square form in shape of a cloth wrapped large stamp seal, the teapot made from Duan clay with thin grains of sand, the spout rising diagonally upwards with square opening, the handle in flattened ear form, the lid and finial with wrapping knot design, and the bottom bears signature of "Da Bin" and "Molin Tang". Molin Tang was a store owned by Xiang Zijing, of the same period as Shi Dabin. Signs of repair on the bottom and body of the teapot. Dimensions: W: 6 in (15.2 cm) H: 3 1/2 in (9 cm). Estimated Price: $7,500 - $10,000
Xiang Yuanbian (1525-1590), courtesy name Zi Jin, has many art names, such as Molin, Molin Shanren, Molin Jushi, Xiangyan Jushi, Tuimian Zhuren, Huiquan Shanqiao, Molin Nensou, Yuanyang Huzhang, and Qiyuan Aoli. He was born in Jiaxing city of Zhejiang province, and was a famous collector during the Ming Dynasty period.
California Asian Art Auction Gallery USA. March 14, 2014. 123 S. Mission Dr. San Gabriel, CA, 91776 USA - Phone: 888-977-9588 - Email: info@californiaasianartauction.com