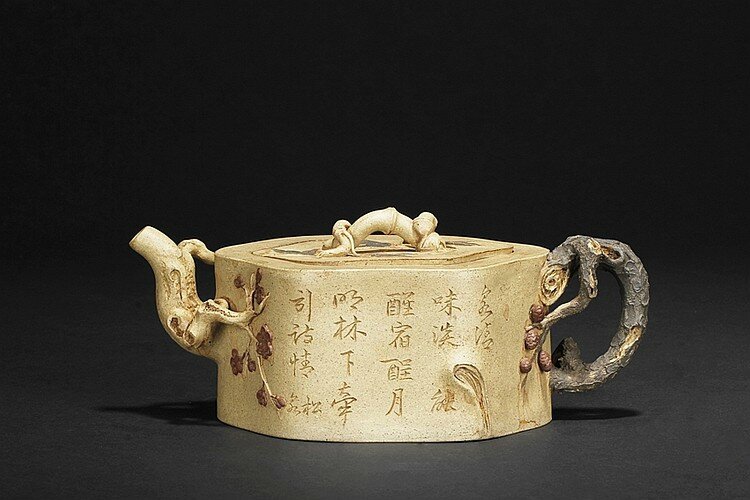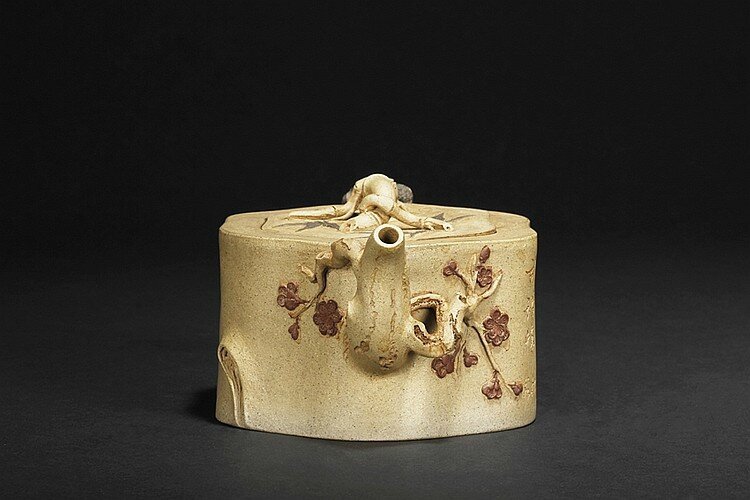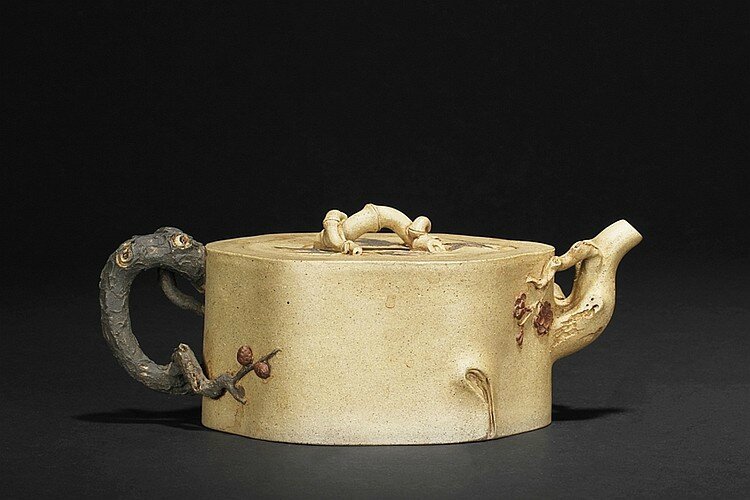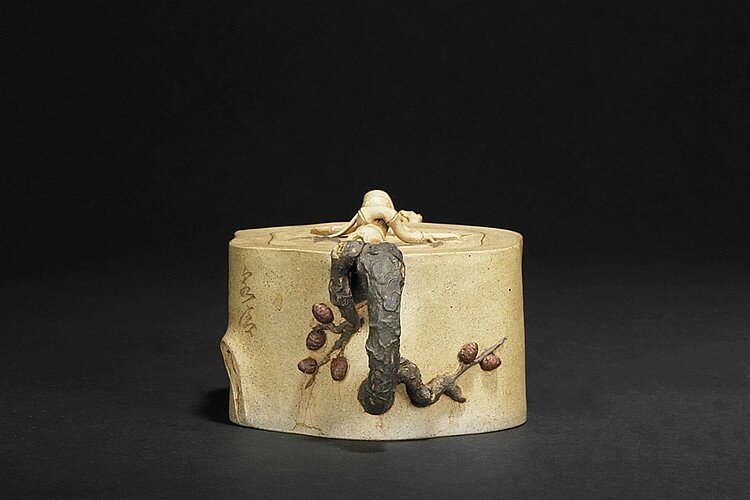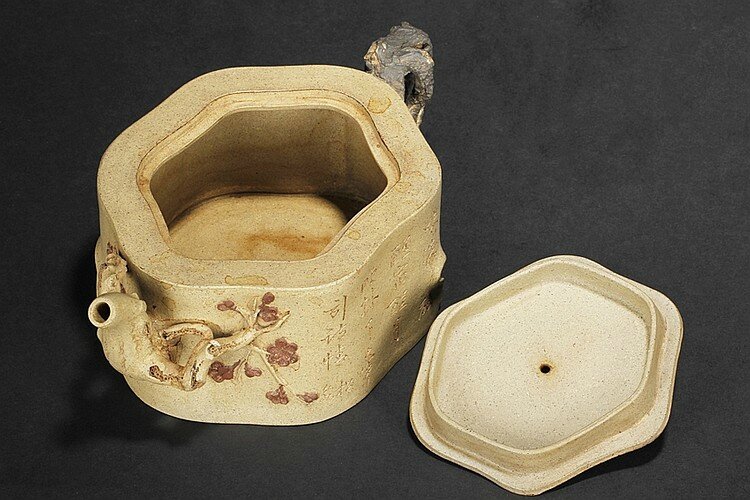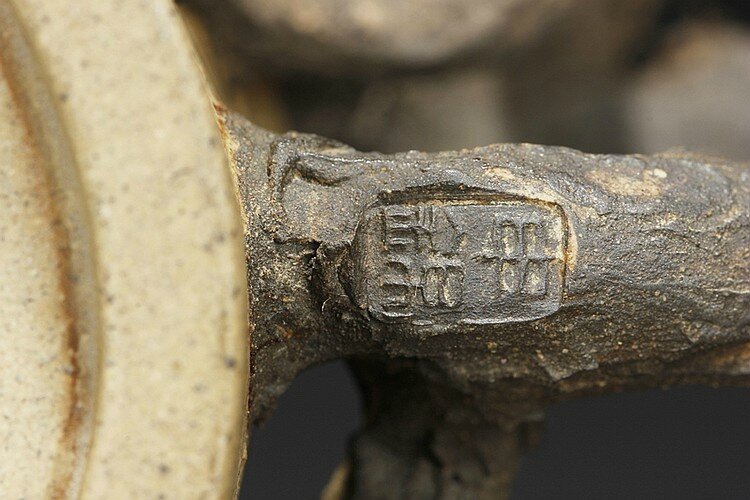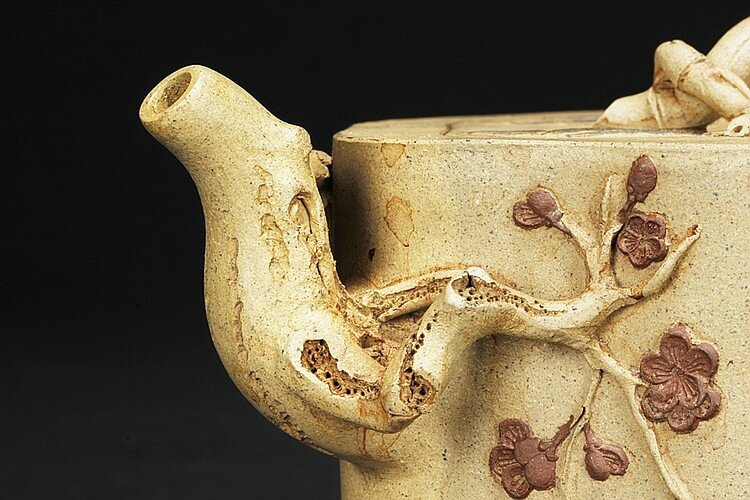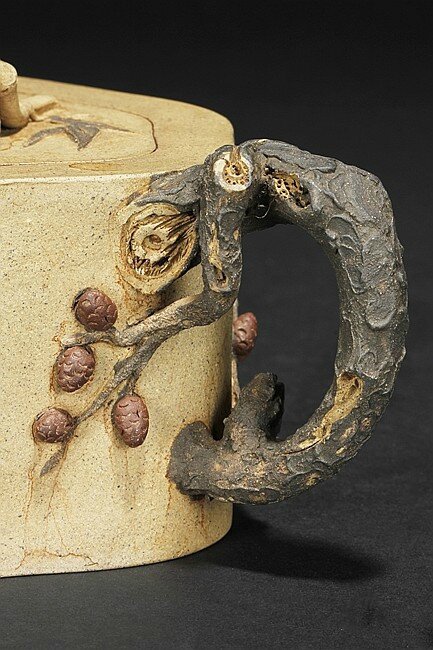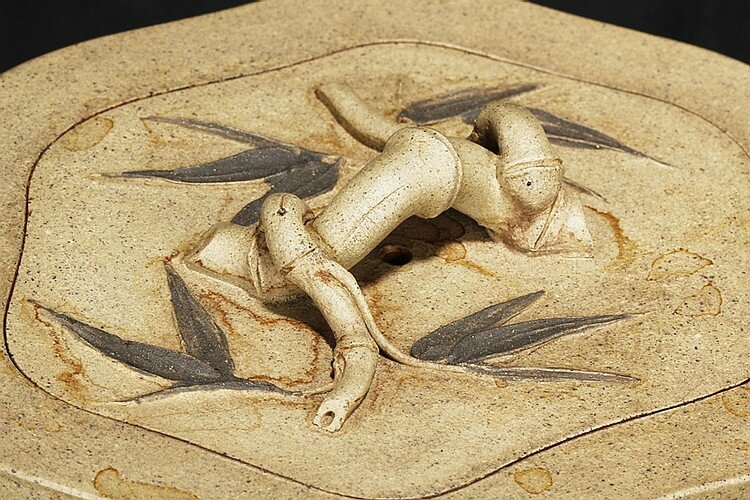 Shen Xi: A Yixing duan clay teapot. Photo courtesy California Asian Art Auction Gallery.
Of hexagonal tree trunk section form, the teapot exhibits the theme "Three Friends of Winter", with naturalistic depictions of plum flowers and branch as spout, pine cones and branches as handle, and bamboo sections in bridge form as finial. The body incised with calligraphy by calligrapher Song Quan, and artist mark "Shen Xi" on the bottom of handle. Dimensions: L: 8 1/4 in (21 cm) H: 3 3/8 in (8.6 cm). Estimated Price: $8,000 - $10,000
Shenxi, courtesy name Zi Tai, was a renowned pottery maker during Qing Daoguang to Xianfeng Dynasty period, famous for using expertly using white clay. He worked with other famous teapot makers of the period, such as Yang Pengnian and Qu Ziye.
California Asian Art Auction Gallery USA. March 14, 2014. 123 S. Mission Dr. San Gabriel, CA, 91776 USA - Phone: 888-977-9588 - Email: info@californiaasianartauction.com