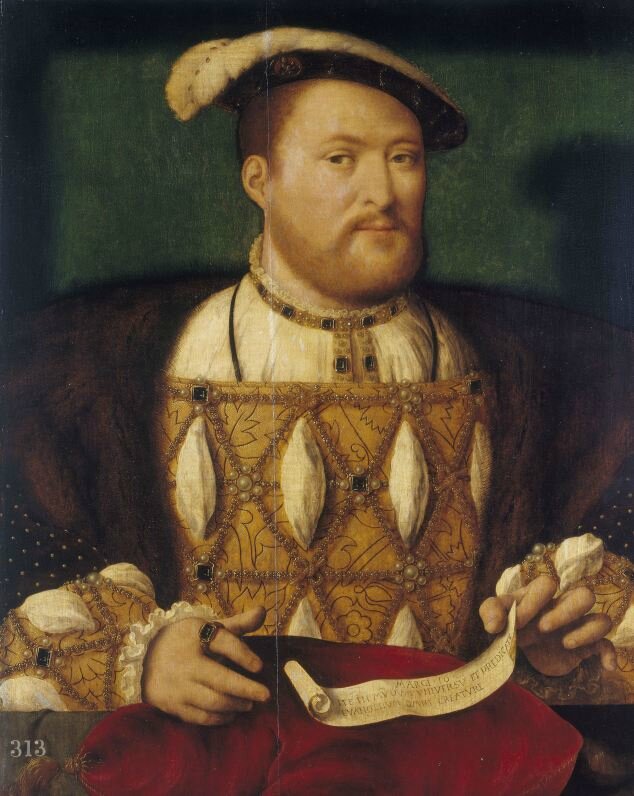 Joos van Cleve, 'Henry VIII', c. 1530-35. Royal Collection Trust/ (C) Her Majesty Queen Elizabeth II 2013.

LONDON.- An exhibition showcasing the fashions of the Tudor and Stuart rich and famous, including several Scottish monarchs, opened at The Queen's Gallery, Palace of Holyroodhouse yesterday (Friday, 14 March).
For the Tudor and Stuart elite, luxurious clothing was an essential element of court life. Garments and accessories – and the way in which they were worn – conveyed important messages about wealth, gender, age, social position, marital status and religion. Through the evidence of paintings, drawings and jewellery from the Royal Collection, and rare surviving examples of clothing and accessories, In Fine Style: The Art of Tudor and Stuart Fashion traces changing tastes in fashionable attire in the 16th and 17th centuries.
Among the works on display are portraits of three generations of Scottish kings and queens – James V (1512–42), his daughter Mary, Queen of Scots (1542–87), and her son James VI of Scotland and I of England (1566–1625). Many of the works are on display in Scotland for the first time.
A portrait by an anonymous British artist from around 1540 shows James V in his late twenties, wearing clothes that leave the viewer in no doubt of his wealth and royal status. The King is dressed in a gown with sleeves made of cloth of gold – a fabric woven with expensive gold-wrapped thread – and a red collar encrusted with hundreds of pearls. He appears to have been particularly fond of this style; his wardrobe inventory of 1539 describes a gown with a hood and collar stitched with 49,500 pearls. He also wears a collar of thistles with a badge depicting St Andrew.
James V's daughter Mary, Queen of Scots, succeeded to the throne when she was just six days old. At the age of 19, Mary lost her mother, followed by her father-in-law and husband, all within 18 months of each other. The French artist François Clouet painted her in c.1560–61 dressed in white aristocratic mourning clothes known as 'en deuil blanc', including a wired linen cap with a white veil at the back. The clothing exaggerated the desirable paleness of Mary's complexion. One courtier commented that 'the whiteness of her face rivalled the whiteness of her veils, and in this contest artifice was the loser, the veils paling before the snows of her skin'.
Mary, Queen of Scots' son, James VI of Scotland and I of England, was notoriously neglectful of his own appearance, despite being shown wearing a striking pale blue doublet in a portrait miniature by Nicholas Hilliard, c.1609–15. He did, however, expect his courtiers to promote the Stuart court as a centre of culture and fashion to the rest of Europe. Members of the court would compete to distinguish themselves from their rivals by wearing increasingly novel items – such as a frog-shaped purse made from yellow taffeta – and could even be driven to bankruptcy in their pursuit of fashion.
Among the magnificent pieces of Tudor and Stuart jewellery on display is one of the most important early jewels in the Royal Collection – the famous Darnley or Lennox Jewel. An exquisite gold heart-shaped locket set with rubies, emeralds and diamonds, it is thought to have been commissioned in the 1570s by Lady Margaret Douglas, Countess of Lennox, in memory of her husband the Earl of Lennox and Regent of Scotland. Concealed within its interior, allegorical symbols reflect a turbulent period of Scotland's history, while on its reverse a phoenix rising alludes to the Countess's hopes for the legacy of her family, perhaps through her grandson – born to Lord Darnley and Mary, Queen of Scots – who later became James VI and I.
Rare surviving examples of Tudor and Stuart clothing are also on display, including a brown silk-satin doublet dating from the 1620s, thought to have been worn by Charles I, and a brightly coloured woman's waistcoat, richly decorated with embroidered flowers and butterflies, c.1610–20.
Anna Reynolds, Royal Collection Trust's Curator of Paintings, said, 'Portraits of the 16th and 17th centuries show that this was a time when luxurious clothing and extravagant jewels were hugely important components of court life – and the Stuarts were at the forefront of this fashionable world.'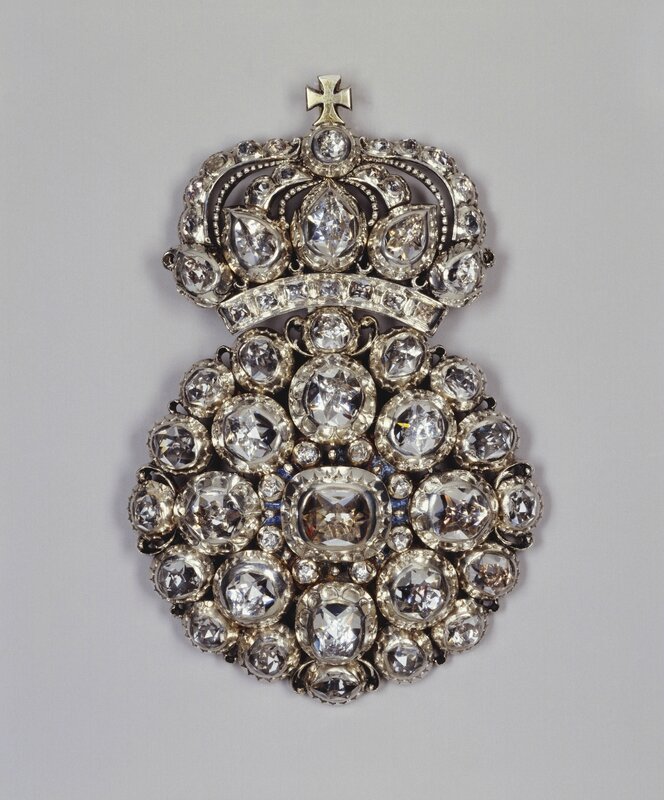 William III badge, Gold, enamel, silver and rock crystal, c. 1690. Royal Collection Trust/ (C) Her Majesty Queen Elizabeth II 2013.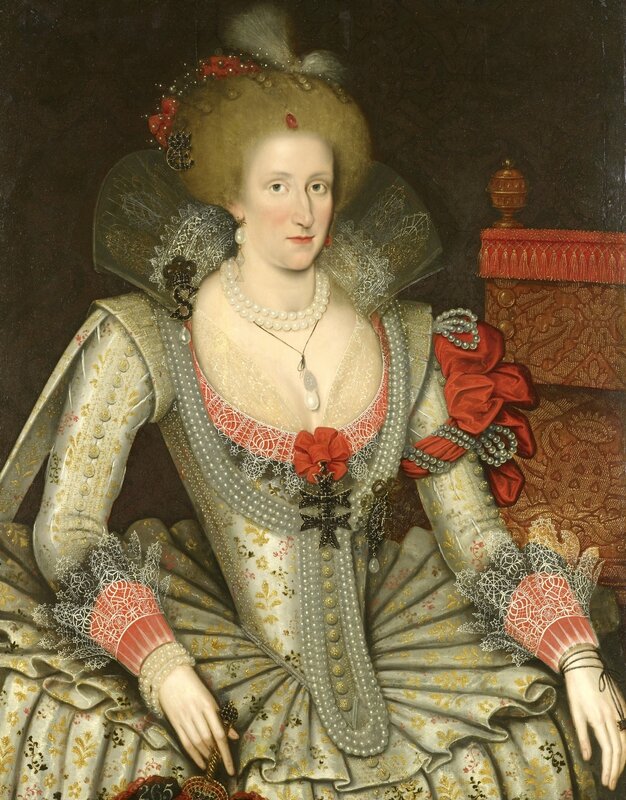 Attributed to Marcus Gheeraerts the Younger, Anne of Denmark, dated 1614. Royal Collection Trust/ (C) Her Majesty Queen Elizabeth II 2013.
Daniel Mytens, Portrait of H.M. King Charles I, 1628. Courtesy Royal Collection Trust C) Her Majesty Queen Elizabeth II 2013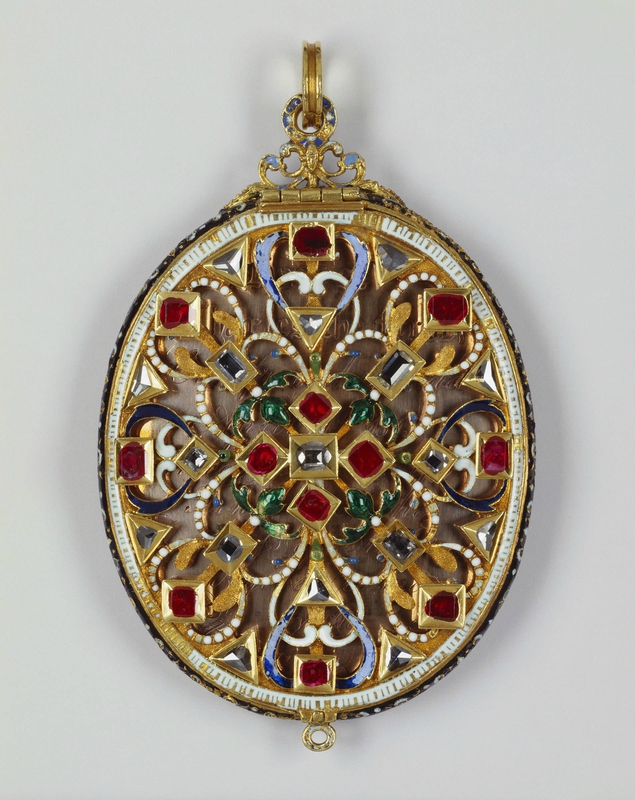 Locket with hair of Charles I. Gold, enamel, Burmese rubies and triangular-cut diamonds, England , c. 1620, with later insert. Courtesy Royal Collection Trust C) Her Majesty Queen Elizabeth II 2013
Queen Mary's patch box. Enamel, gold, diamonds, c.1694. Courtesy Royal Collection Trust (C) Her Majesty Queen Elizabeth II 2013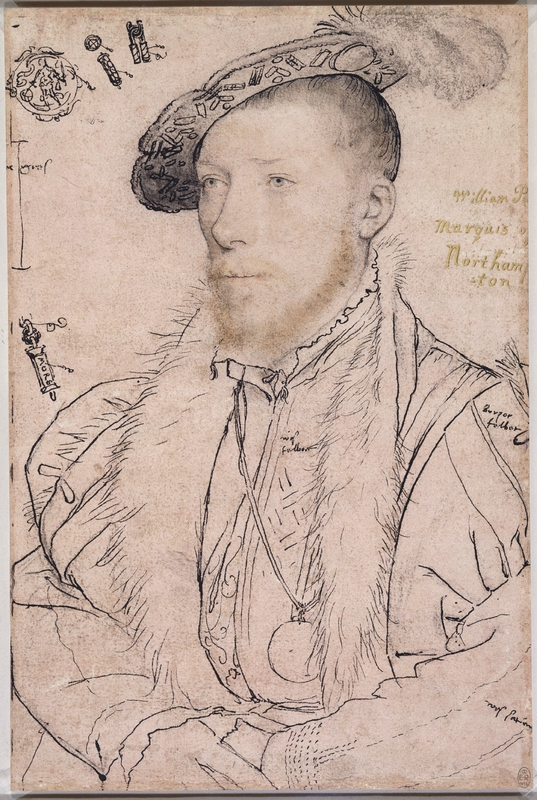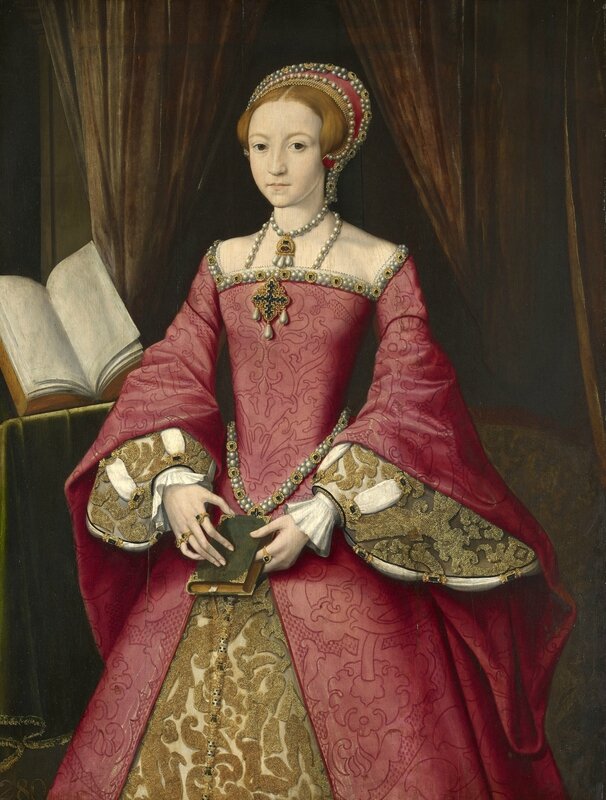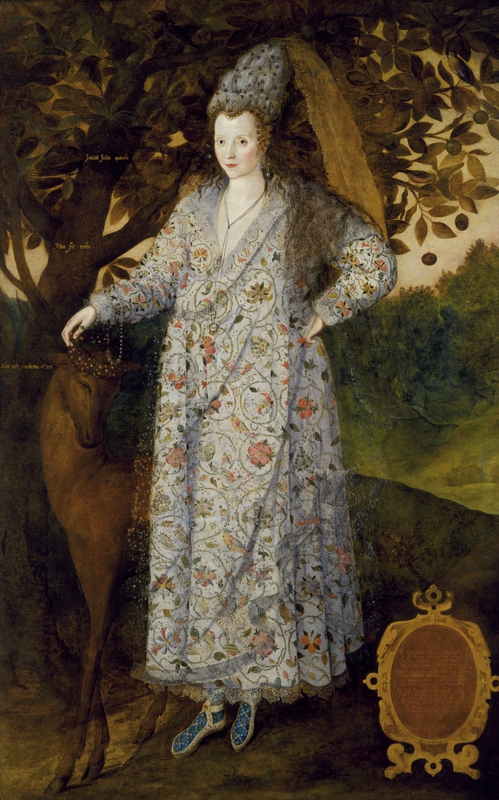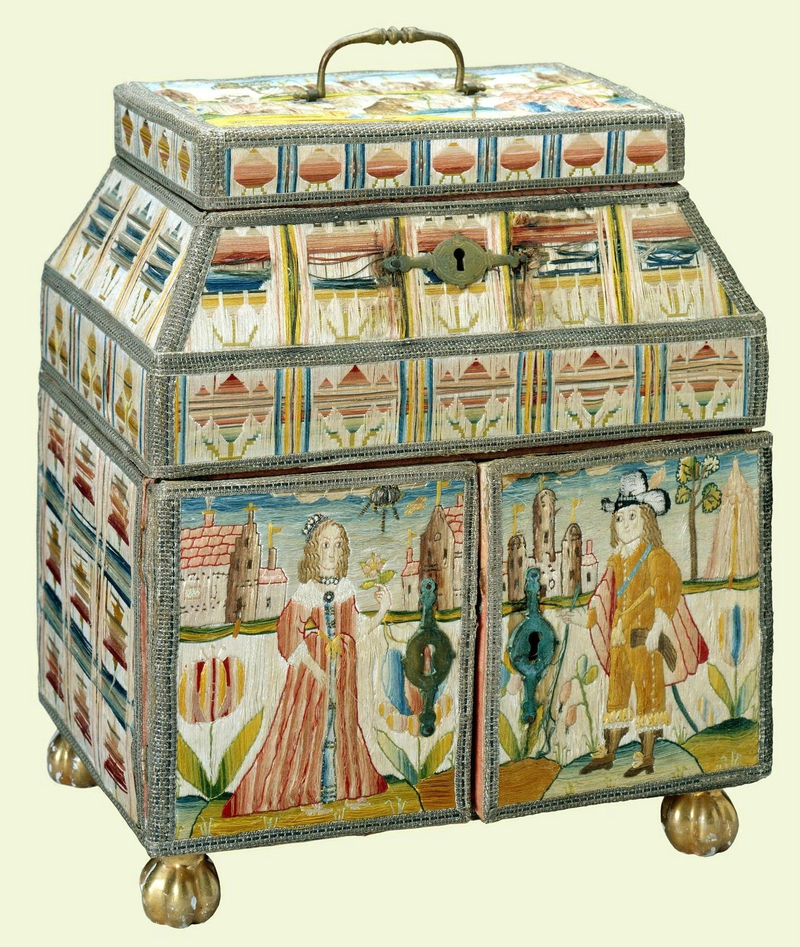 Needlework casket. Silk needlework, English , late 17th century. Courtesy Royal Collection Trust (C) Her Majesty Queen Elizabeth II 2013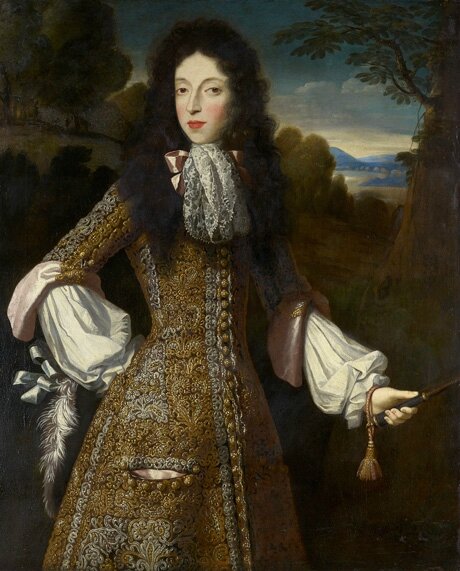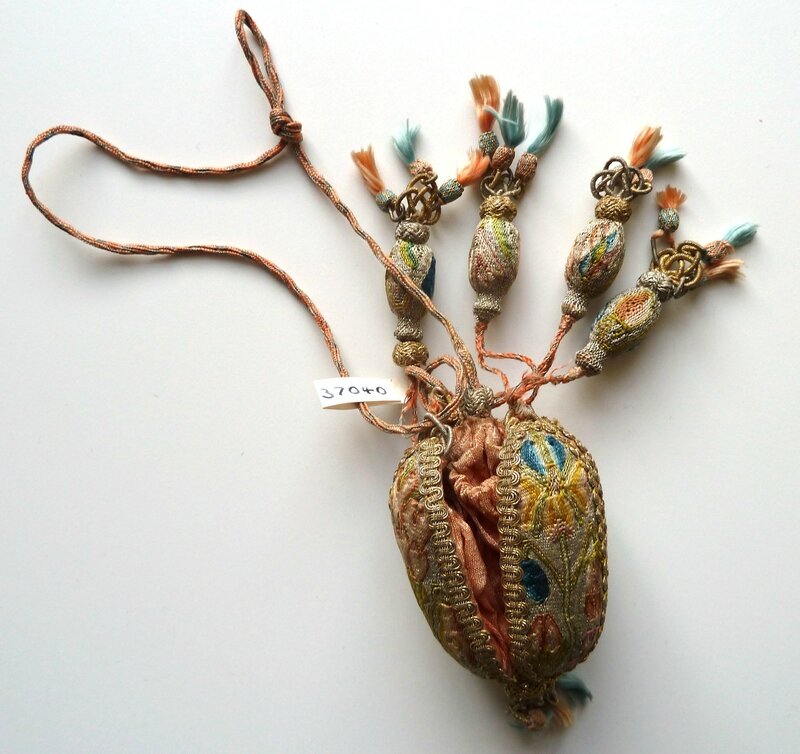 Pomander purse, silk, silver and gold thread needlework, 17th century. Courtesy Royal Collection Trust (C) Her Majesty Queen Elizabeth II 2013