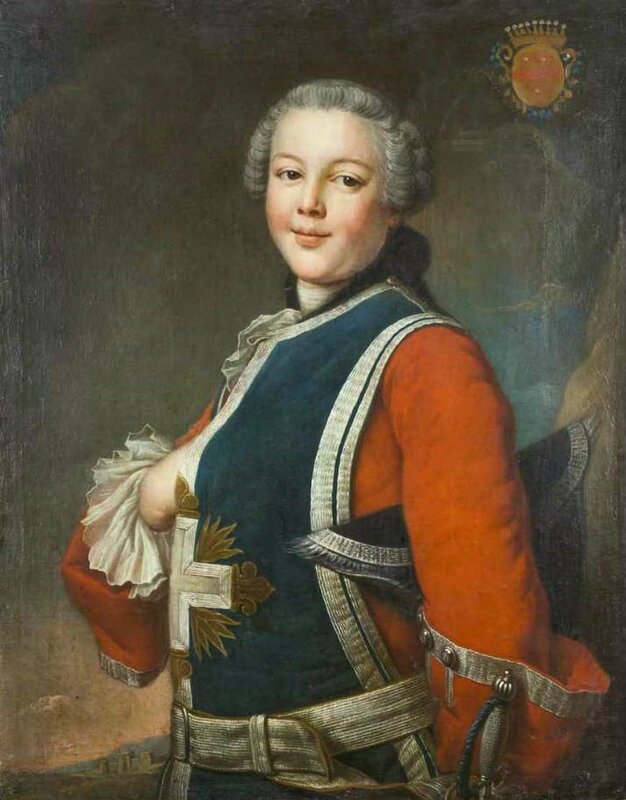 Portrait d'officier de mousquetaire de la 2e compagnie. Paris, musée de l'Armée
PARIS - Mousquetaires ! Le mot sonne comme une promesse de panache, de beaux coups d'épées et d'aventure. La nouvelle exposition du musée de l'Armée offre au grand public de redécou-vrir, sur le mode de l'enquête et du jeu, les héros qui ont tant inspiré Alexandre Dumas, mais dont le rôle réel nous est mal connu, tant la fiction a fini par occulter la réalité histo-rique de ces soldats au service du roi.
Fiction et réalité
Alexandre Dumas a incontestablement contribué à maintes vocations d'historien et popularisé, sur l'ensemble de la planète, des figures comme Mazarin et Buckingham. Richelieu, d'Artagnan ou le masque de fer n'auraient assurément pas accédé au statut de mythes mondiaux sans l'oeuvre du romancier.
Une exposition sur les mousquetaires c'est donc, aussi et surtout, l'occasion de s'interroger sur les relations entre la littérature et l'histoire. Oscillant entre fiction et réalité, le parcours offre au visiteur une exploration du célèbre récit d'Alexandre Du-mas, Les Trois Mousquetaires. L'exposition joue du contraste entre la rareté des objets et des traces témoignant de la vie réelle des mousquetaires - corps de soldats à cheval créé en 1622 sous Louis XIII - et la profusion des représentations de ces derniers par les médias de masse. Car ces guerriers à casaque bleue et croix d'argent n'ont pas seule-ment inspiré la littérature, mais aussi le théâtre, le cinéma, la publicité, la bande dessinée ou encore, plus récemment, les jeux-vidéos. Ces représenta-tions offrent autant de points de comparaison avec une vérité historique très éloignée de l'image du gentilhomme bretteur.
Le vrai du faux …
A cet univers littéraire répondent des images historiques, plus fidèles à la vérité des moeurs, des faits et des personnalités du temps. Tantôt spectateur, tantôt archéologue, le visiteur va à la rencontre du véri-table d'Artagnan, de Louis XIII et de Richelieu, de l'intrigante Milady et du masque de fer… Sans oublier des thèmes et des épisodes histo-riques comme l'escrime, le siège de La Rochelle ou la Fronde. Il dé-couvre la reconstitution des ferrets de la reine, due au cristallier La-lique, se voit proposer une ballade virtuelle dans les rues de Paris à travers le temps avec le plan Dumartagnan, ou est plongé dans l'univers de ces soldats à l'aide de dioramas grandeur nature, comme celui des tranchées du siège de Maastricht, où d'Artagnan trouva la mort en 1673.
Des prêts prestigieux
Mousquetaires ! propose un ensemble exceptionnel d'oeuvres d'art, d'objets et de documents provenant des collections du musée et généreusement prêtés par des institutions françaises ou étrangères. Car, si les traces de la vie quotidienne de cette époque manquent souvent, Louis XIII, monarque fondateur du corps des mousquetaires, est après Napoléon Ier, le souverain le mieux représenté dans les collections du musée de l'Armée. Les portraits d'Anne d'Autriche et du duc de Buckingham par Rubens, respectivement conservés au musée du Louvre et au palais Pitti à Florence se font face pour la première fois, non loin de l'armure de Louis XIII et de pièces moins connues mais spectaculaires. Un kaléidoscope des multiples interprètes de d'Artagnan à l'écran répond à la seule gravure révélant les « vrais » traits du mousquetaire, et l'épée de pacotille brandie par Gene Kelly dans The Three Musketeers de Georges Sidney (1948) côtoie de bien réelles et meurtrières épées de duel.
Une exposition grand public
Sur le mode de l'enquête et du jeu, l'exposition offre une véritable plongée dans le monde sombre et plein d'intrigues des soldats du roi. Petits et grands y trouvent leur compte. Manipulation d'épées, parcours et animations destinées au jeune public, démonstration d'escrime et lecture du roman Les Trois Mousquetaires, concerts et cinéma, et enfin conférences et colloque sont au programme.
Et pour continuer l'aventure, un parcours est proposé à travers les pièces majeures des collections permanentes du musée comme les peintures murales de la salle royale, les armures de Louis XIII ou les tombeaux de Turenne et Vauban dans l'église du Dôme.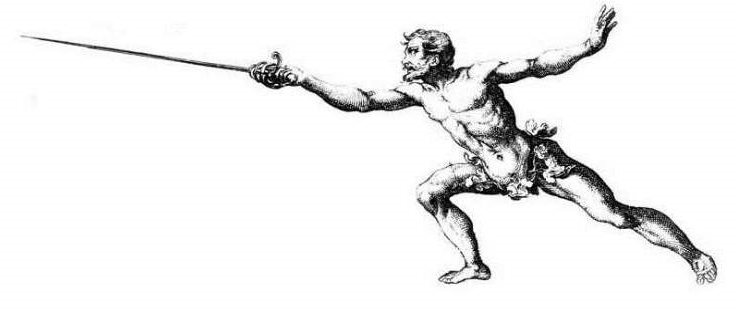 Escrimeur extrait du Grand traité de l'art de l'escrime, de Capo Ferro, 1610. Paris, musée de l'Armée.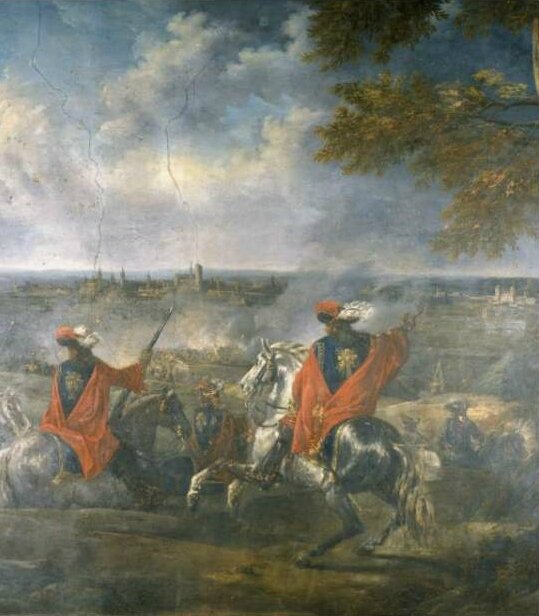 Peinture murale représentant la prise de Gand, par Joseph Parrocel. Paris, musée de l'Armée.
Epée de duel. Paris, musée de l'Armée.
Drapeau de la 1ere compagnie des mousquetaires de XVIIIe siècle. Paris, musée de l'Armée.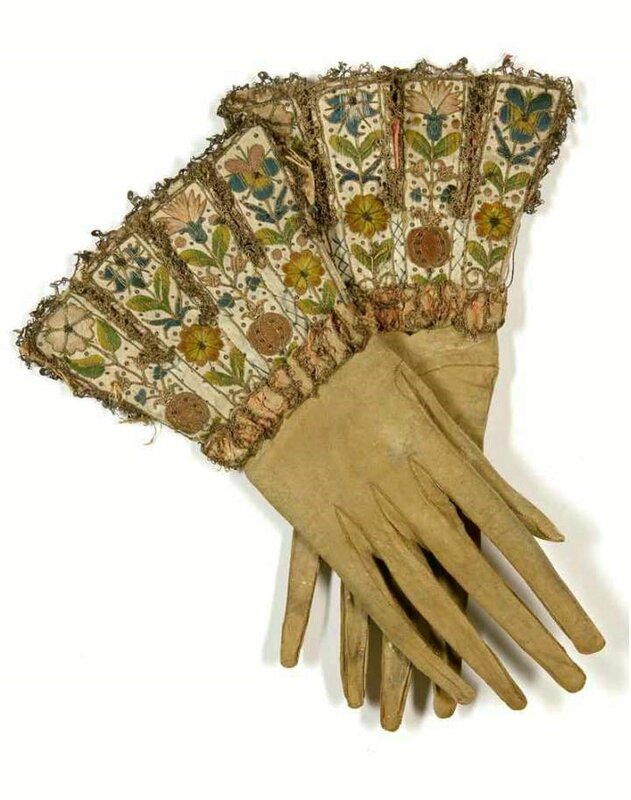 Paire de gants d'homme, à crispins, 1630. Paris, Les Arts Décoratifs.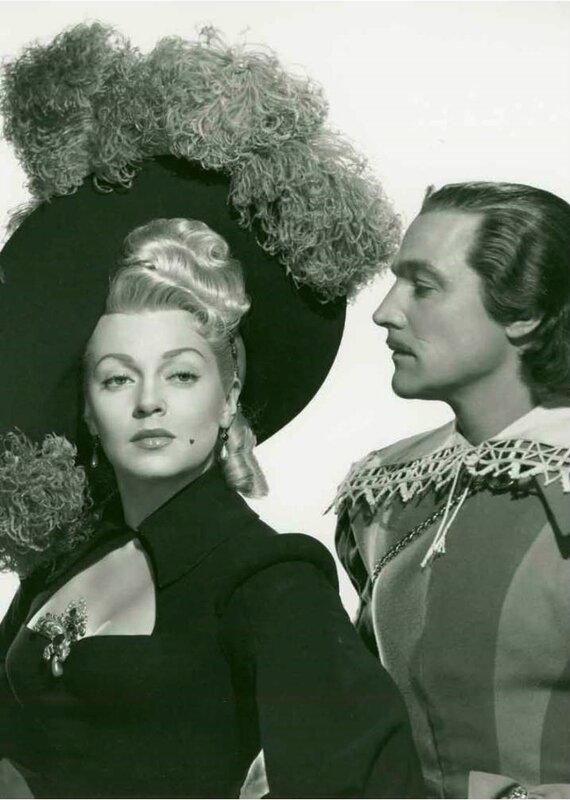 Milady de Winter (Lana Turner) et d'Artagnan (Gene Kelly) dans The Three Musketeers de George Sydney , 1948. Warner Bros / Collection Patrick Brion.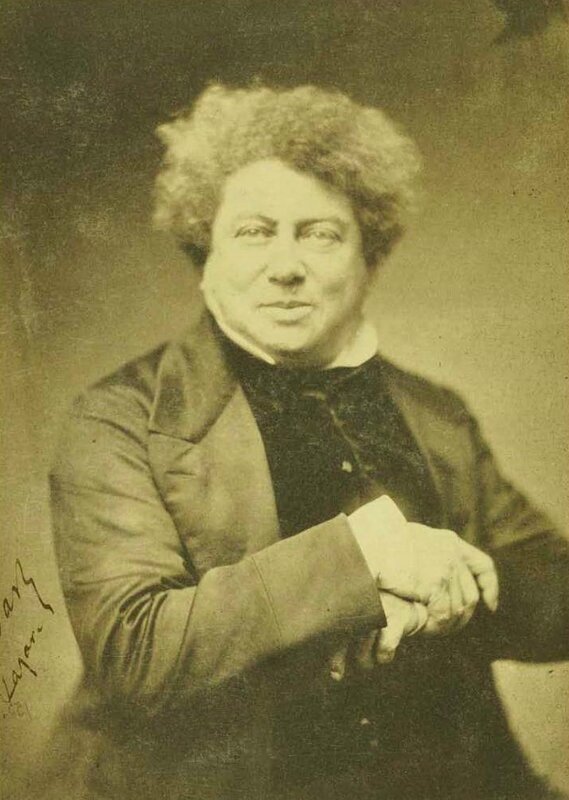 Portrait photographique d'Alexandre Dumas, par Nadar. Paris, BnF.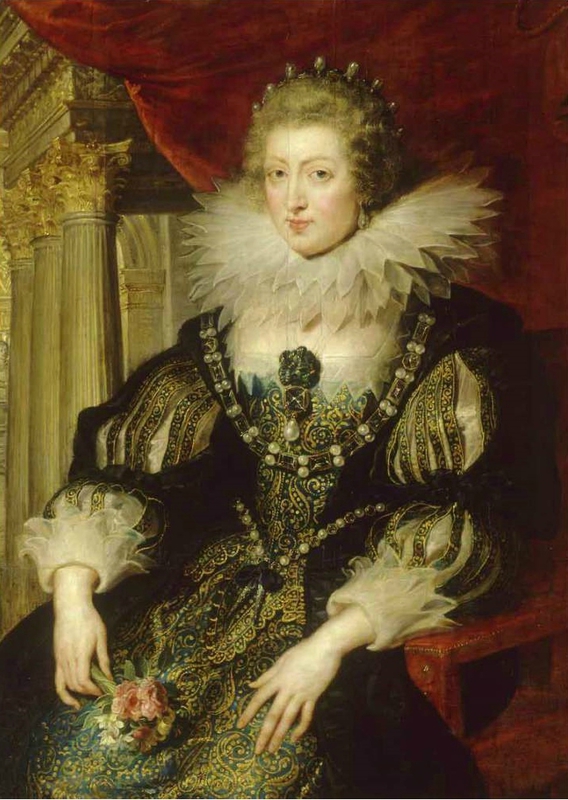 Portrait d'Anne d'Autriche par Pierre Paul Rubens. Paris, musée du Louvre.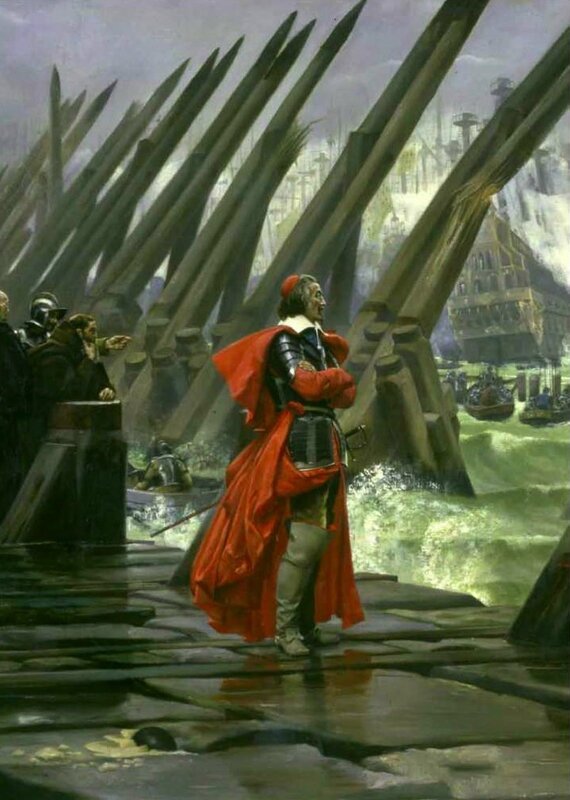 Richelieu sur la digue de La Rochelle, par Henri-Paul Motte. La Rochelle, musées d'Art et d'Histoire.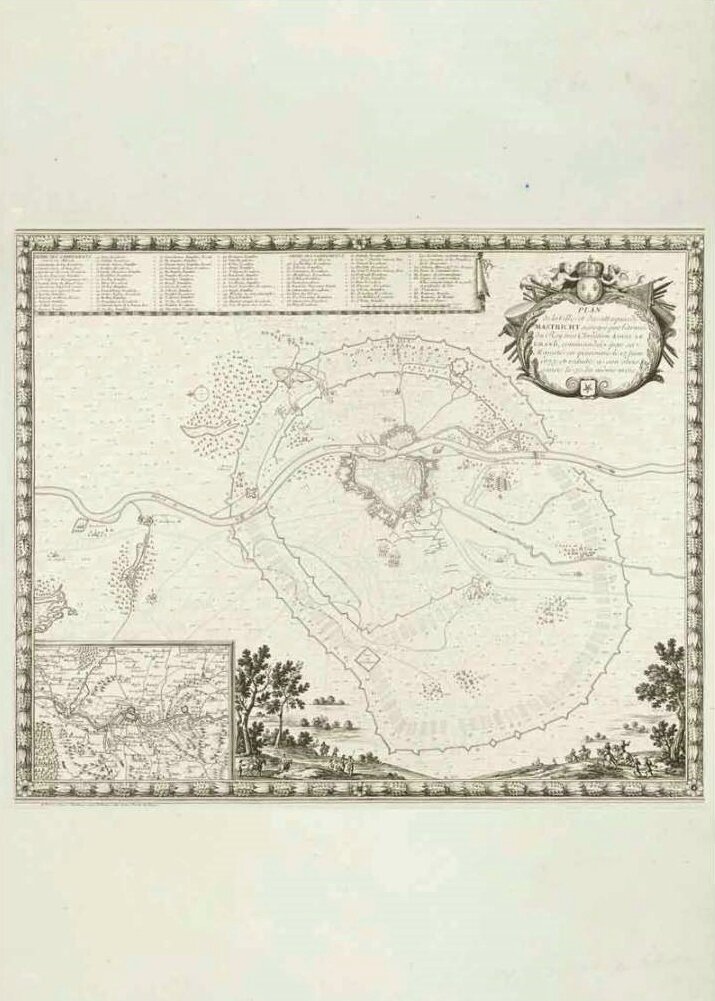 Plan du siège de Maastricht attaqué par sa majesté. Paris, musée de l'Armée.
Axonométrie de la ville de Paris vue de l'ouest, eau-forte de Matthaeus Merian, vers 1615, insérée dans la Topographia Galliae, publiée par Caspar Merian entre 1655 et 1661, in Mousquetaires!, catalogue d'exposition dirigé par Olivier Renaudeau, Gallimard / Musée de l'Armée, 2014 - DR.
Illustration du chapitre II de L'Epopée du costume militaire français de Henri Bouchot, par Job, Paris, 1898. Paris - musée de l'Armée.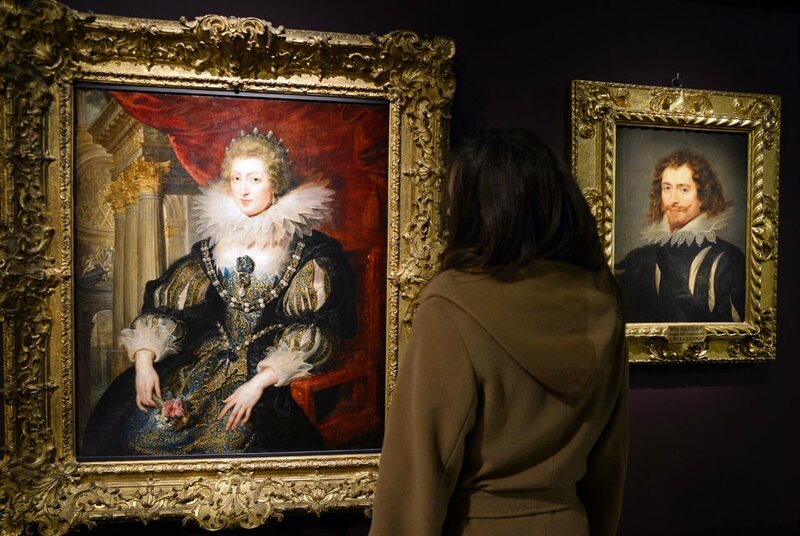 A woman looks at a portrait of Anne of Austria (L), painted in 1625 by Dutch painter Peter Paul Rubens (1577-1640), displayed in the exhibiton "Mousquetaires!" (Musketeers!) in he Army Museum in Paris on March 27, 2014. The exhibition runnning from April 2 to July 14, 2014 presents pieces pertaining to the elite force created by French King Louis XIII in 1622. AFP PHOTO / BERTRAND GUAY.
PARIS.- Musketeers! The word sounds like a promise of style, fine sword thrusts and adventure. The Musée de l'Armée new exhibition offers the general public, through investigation and play, a means of finding out about the heroes who provided such inspiration for Alexandre Dumas, but whose real role is not well known, as the fiction finally overshadowed the historic reality of these soldiers who served the king.
Fiction and reality. Without any doubt, Alexandre Dumas played a part in many people becoming historians and, all over the world, popularised characters such Mazarin and Buckingham. Richelieu, d'Artagnan or the iron mask would certainly never have achieved the status of world-wide myths without the novelist's work.
An exhibition on the musketeers is therefore, also and above all, an opportunity to question the rela-tionship between literature and history. Switching between fact and fiction, the exhibition offers the visitor a way to explore Alexandre Dumas' famous story, Les Trois Mousquetaires (The Three Musketeers). The exhibition plays on the contrast between the rarity of the objects and traces showing how the musketeers really lived – a company of mounted soldiers set up in 1622 under Louis XIII – and the abundance of their portrayals by the mass media. Because these warriors wearing a blue tabard with a silver cross inspired not only literature, but also the theatre, the cinema, advertising, strip cartoons, or more recently, video games. These portrayals offer so many points of comparison with the true history, so far removed from the picture of the swashbuck-ling gentleman.
True and false... The historic images, closer to the truth of the mores, the facts and the personalities of the times, fit into this literary world. Sometimes a spectator, sometimes an archaeologist, visitors will head off to meet the real d'Artagnan, Louis XIII and Richelieu, the scheming Milady and the iron mask... Not forgetting themes and historic episodes such as fencing, the siege of La Rochelle or the Fronde. They will see the reconstitution of the queen's red haematites, by the crystal maker Lalique, be proposed a virtual walk through the Paris street through time with the Dumartagnan map, or will be plunged into the these soldiers' world by means of life-size dioramas, such as those of the siege of Maastricht, where d'Artagnan was killed in 1673.
Prestigious loans. Mousquetaires! offers the visitor an extraordinary selection of works of art, objects and documents from the museum's collection and generously lent by French or foreign institutions. Even if there are often few traces of the daily life of that era, as Louis XIII, the monarch founder of the company of musketeers, after Napoleon I, is the sovereign best represented in the Army museum's collections. The Rubens' portraits of Anne of Austria and the Duke of Buckingham, respectively held in the Louvre and the Pitti Palace in Florence, are facing each other for the first time, not far from the suit of armour of Louis XIII and lesser known items. A kaleidoscope of the many actors who played d'Artagnan on the screen fit the only engraving revealing the "true" features of the musketeer, and the imitation sword brandished by Gene Kelly in Georges Sidney's The Three Musketeers (1948) are side-by-side with real and murderous duelling swords.
An exhibition for the general public. Through the investigation and play mode, the exhibition offers a real plunge into the king's soldiers' dark world full of intrigues. Children and adults will all find something to interest them. Handling swords, visits and events for the young, a fencing demonstration and reading of the novel The Three Musketeers, concerts and films, and finally lectures and a symposium are on the programme. And to continue the adventure, it is suggested to wander through the major items of the museum's permanent collection such as the mural paintings in the Royal Room, Louis XIII's suits of armour or the tombs of Turenne and Vauban in the Dôme church.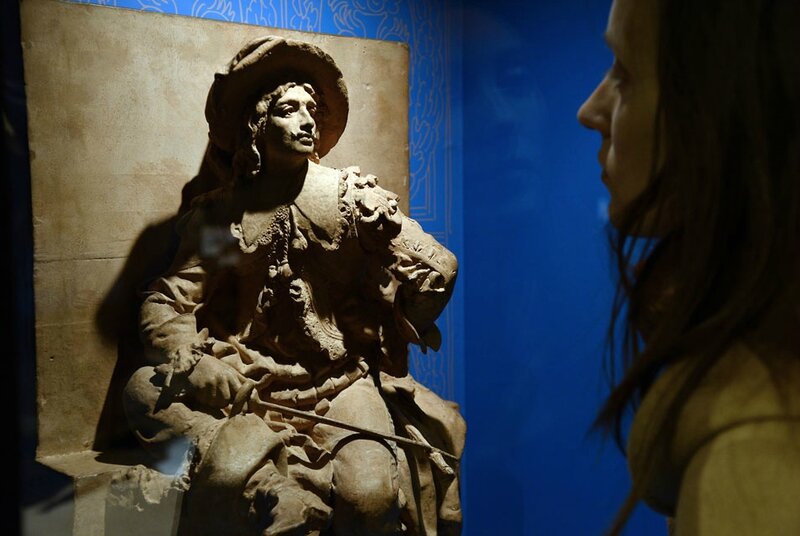 A woman looks at a model for a sculpture of "D'Artagnan" by French artist Gustave Dore (1832-1883), displayed in the exhibiton "Mousquetaires!" (Musketeers!) in he Army Museum in Paris on March 27, 2014. The exhibition runnning from April 2 to July 14, 2014 presents pieces pertaining to the elite force created by French King Louis XIII in 1622. AFP PHOTO / BERTRAND GUAY.