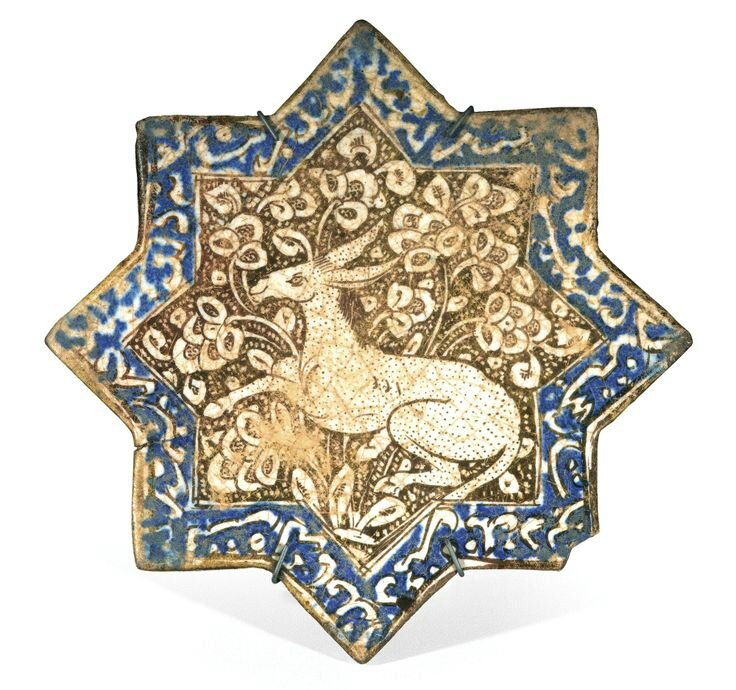 A Kashan lustre pottery star tile, Persia, circa 1300. Photo Sotheby's.
eight-pointed stellar form, decorated in lustre over an opacified tin glaze with inglaze cobalt blue, featuring an onager within a ground of foliate sprays, enclosed by a border of calligraphic decoration, old collection label to reverse; 20.6cm. diam. Estimation 1,500 — 2,000 GBP - Lot. Vendu 3,250 GBP
Inscriptions: Two couplets from the Shahnameh of Firdawsi in the Rustam and Suhrab section (part of inscription undecipherable).
This tile is related in style to a group of star tiles in the David Collection, Copenhagen, dated between 1290-91, which have the similar band of cobalt calligraphic decoration to the border (see Copenhagen 2001, p.168, no.210).