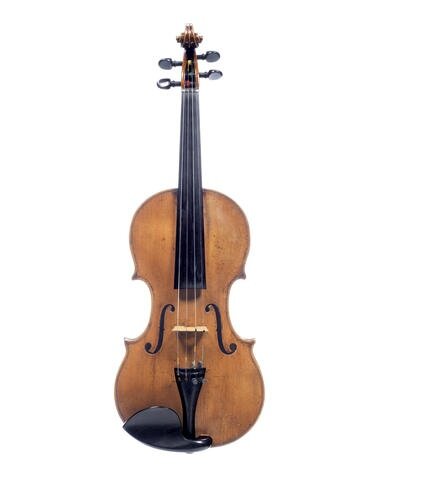 An Italian Violin attributed to Nicolas Amati, Cremona, circa 1680. Photo Bonhams.
Labelled Nicolaus Amatus Cremonen. Hieronymi Fil., ac Antonij Nepos fecit 1679 Length of back 354mm (13 15/16in) the handsome one piece back of a red orange golden brown colour, use wear and restorations, later table, the fingerboard is numbered 1245, in case. (2). Estimate £50,000 - 70,000 (€61,000 - 86,000)
Offered with the Certificate of Ealing Strings, London, signed 24th November 1972, stating '... the Violin ... was made, in our opinion, by Nicolo Amati of Cremona, dated 1679, with the exception of the table which is later Italian work, circa 1770 and is numbered 1245 on our books."
Bonhams. MUSICAL INSTRUMENTS. London, Knightsbridge. 12 May 2014 - http://www.bonhams.com/