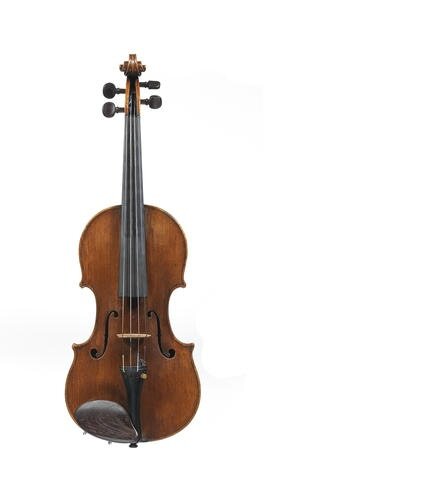 A Neapolitan Violin attributed to Nicolo Gagliano, Naples, 1730. Photo Bonhams.
Labelled Nicolaus Gagliano Filius Alexandri fecit Neap 1730 Length of back 351mm (13 13/16in) of a golden brown colour, use wear and restorations. (1). Estimate £50,000 - 70,000 (€61,000 - 86,000)
Offered with the Certificate of Vatelot Hekking, Paris, signed and dated 24 Juin 1943, by Marcel Vatelot stating;
'Je soussigne certifie que le Violin ...portant etiquette de Nicolas Gagliano au millesime de 1730 est bien un instrument ancien de cet auteur fait dans le style de AMATI ....La tete dans le style de Joseph Gagliano."
Also detailed photographs of skilled restorations back and front.
Bonhams. MUSICAL INSTRUMENTS. London, Knightsbridge. 12 May 2014 - http://www.bonhams.com/