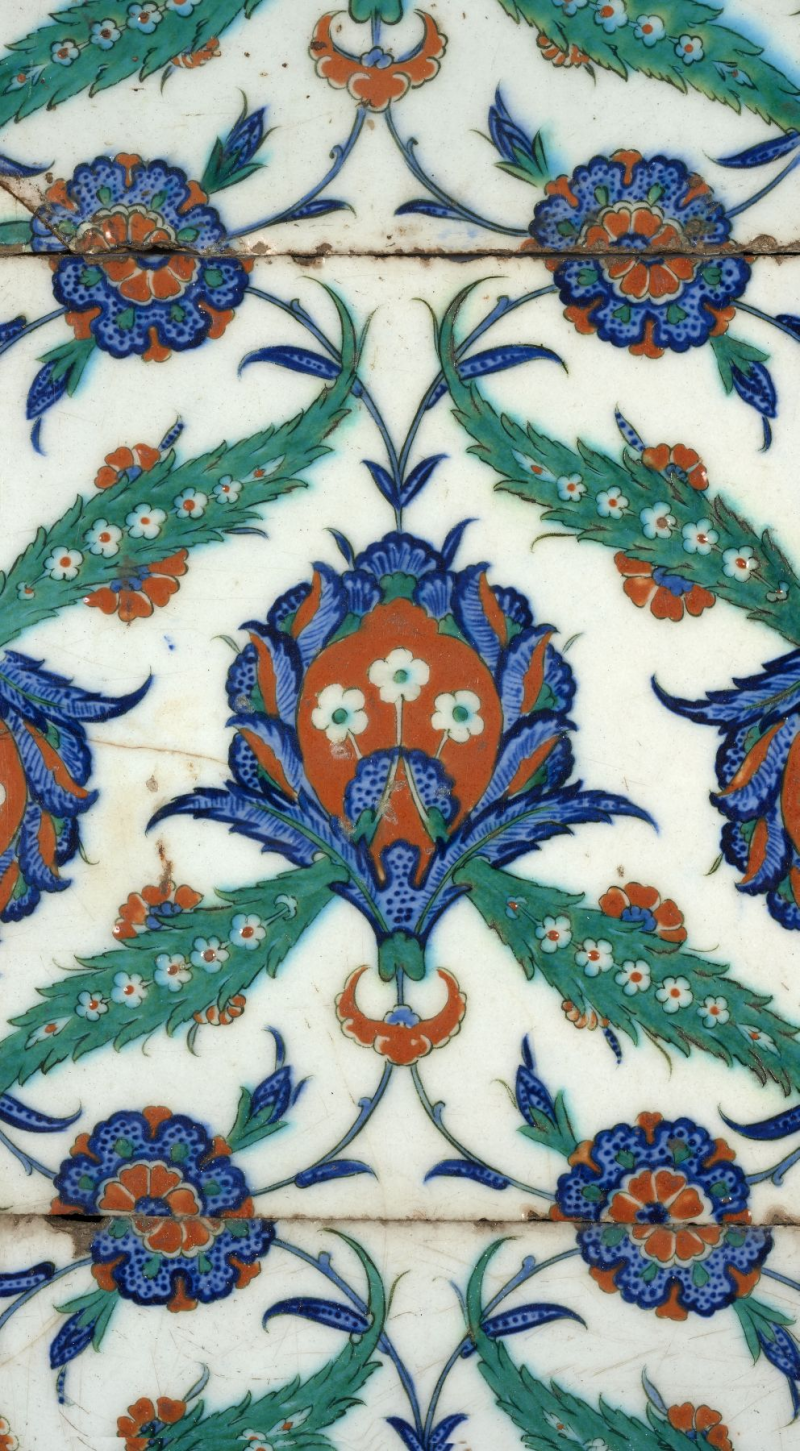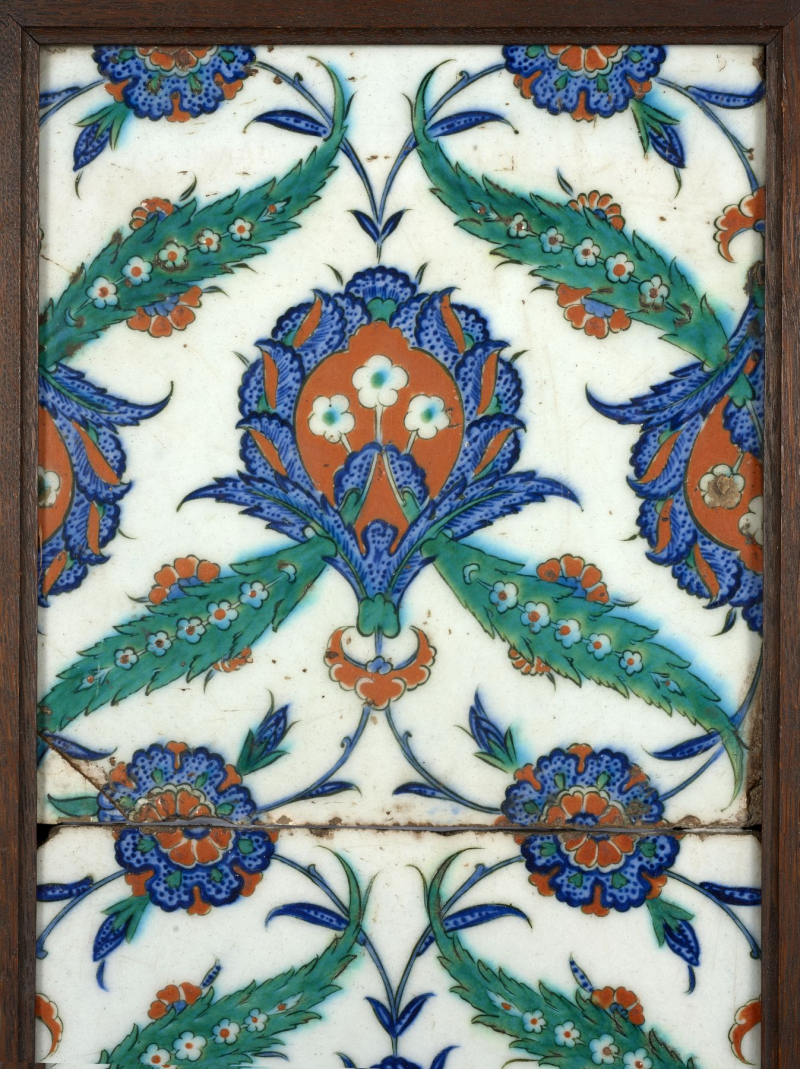 Panneau de revêtement ottoman, Iznik, vers 1575. Photo Artcurial
Superbe panneau de trois carreaux de céramique superposés, décorés en bleu, vert émeraude et engobe rouge ( bol ) sur fond blanc de paires de palmes saz disposées symétriquement de part et d'autre d'une pivoine. Cheveu et égrenures sur les bords. Cadre en bois. Dimensions : 73,5 x 23 cm. Estimation : 15 000 € / 20 000 €

AN IZNIK PANEL OF THREE MAGNIFICENT TILES DECORATED WITH SAZ LEAVES AND LARGES FLOWERS, CIRCA 1575

Provenance : Ancienne collection privée française (attestation d'assurance datant de 1967).

Le décor de ces carreaux s'apparente à celui des carreaux muraux de la chambre du Sultan Murad III (Has Oda) dans le harem du Palais de Topkapi à Istanbul et dont certains figurent dans les collections Khalili à Londres, Sadberk Hanim à Istanbul ou Tareq Rajab au Koweit.

Bibliographie : Tahzin, Öz, Turkish Tiles : Pl.XLIX-L.
J.M.Rogers, The Topkapi Saray Museum - Architecture : The Harem and Oter Buildings, London, 1988 : n°67.
G.Fehervari, Ceramics of the Islamic World un the Tareq Rajab Museum, London, 2000 : p.314, n°377.
J.M.Rogers, Empire of the Sultans, Ottoman Art from the Collection of Nasser D.Khalili, London, 1995 : p.134, n°122.
Turkish Tiles and Ceramics, Sadberk Hanim Museum, Istanbul, 1991 : p.42, I.66.
ARTCURIAL - BRIEST-POULAIN-F.TAJAN. Arts d'Orient et de l'Islam Quatre Collections Privées. 12 Mai 2014 à 14h - http://www.artcurial.com/