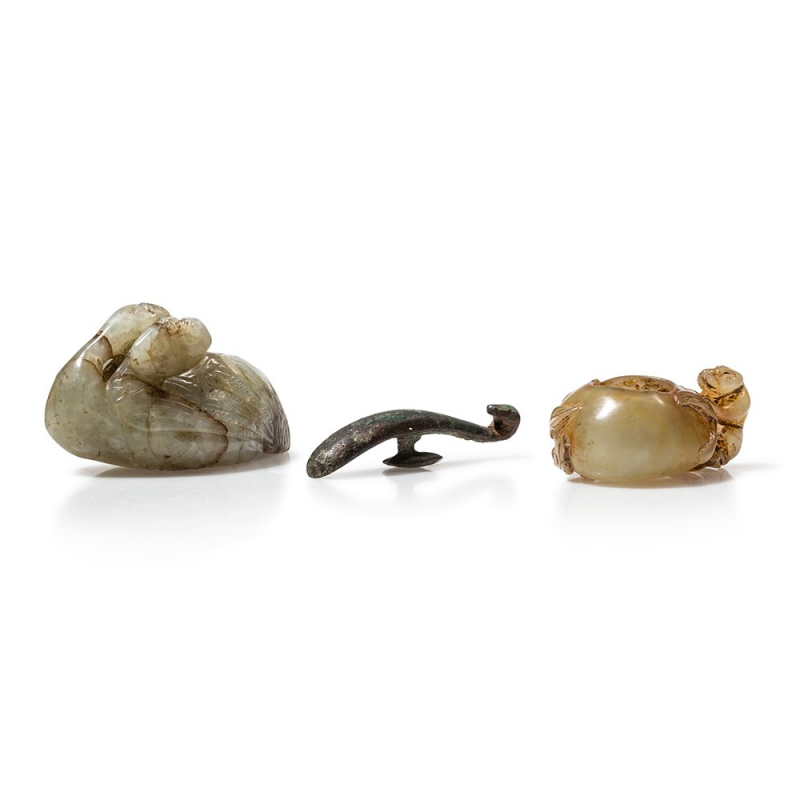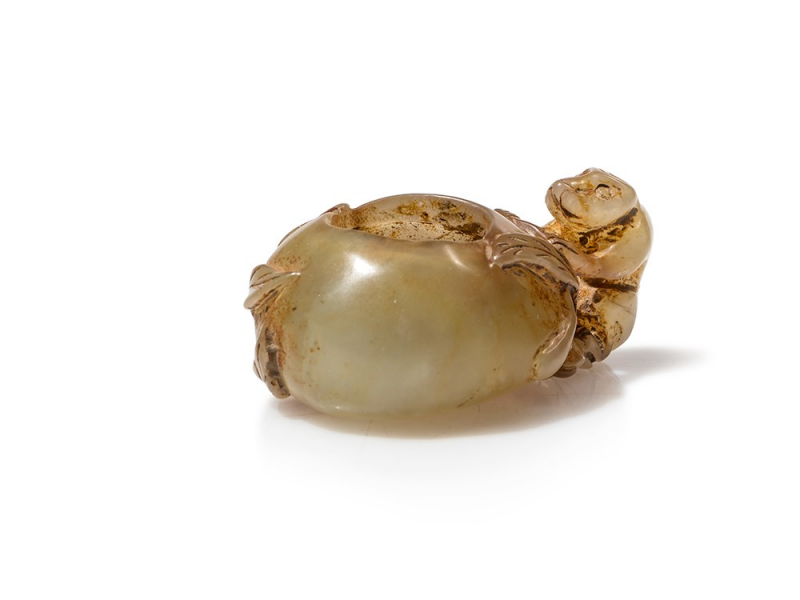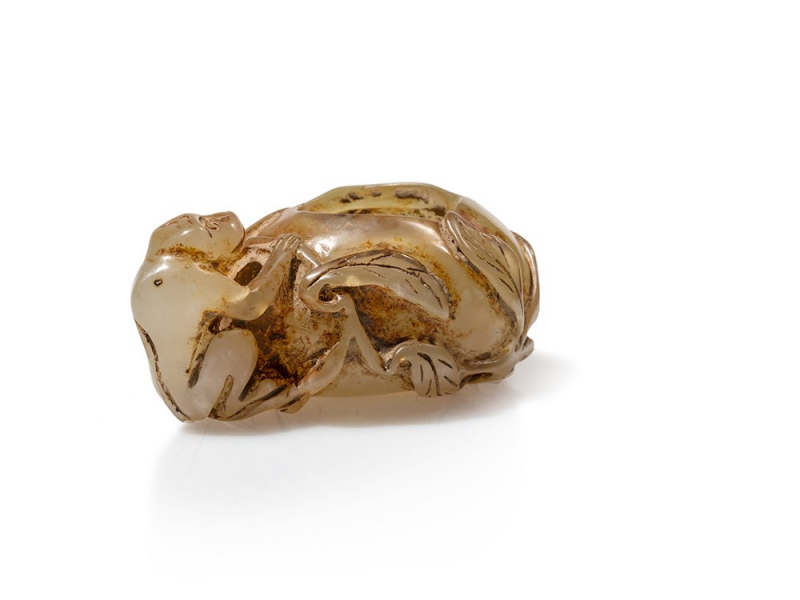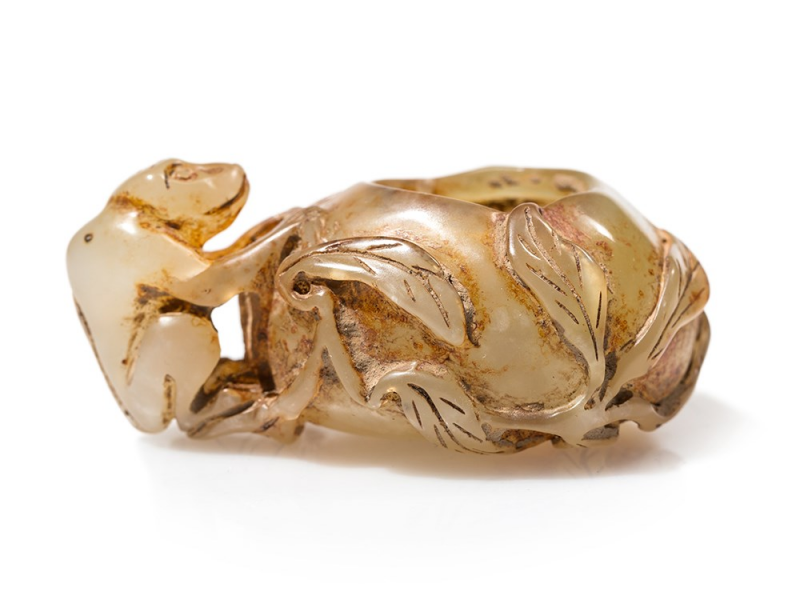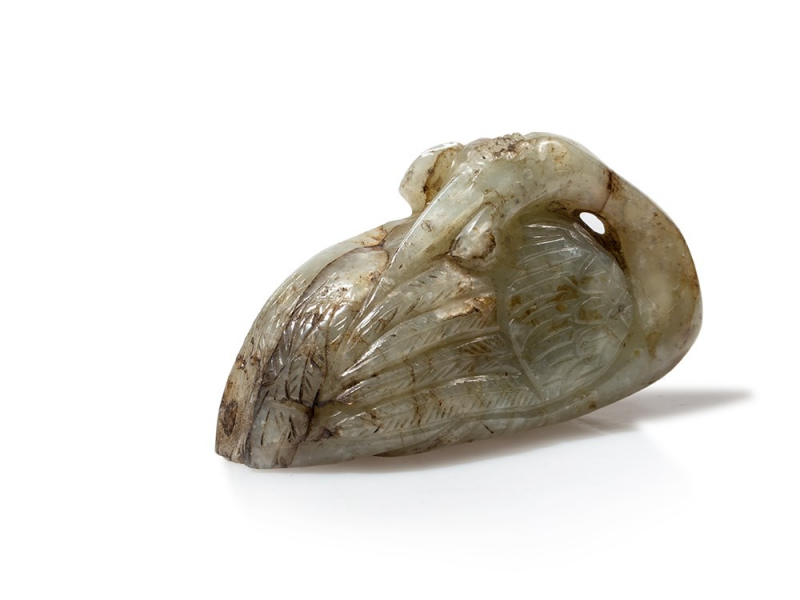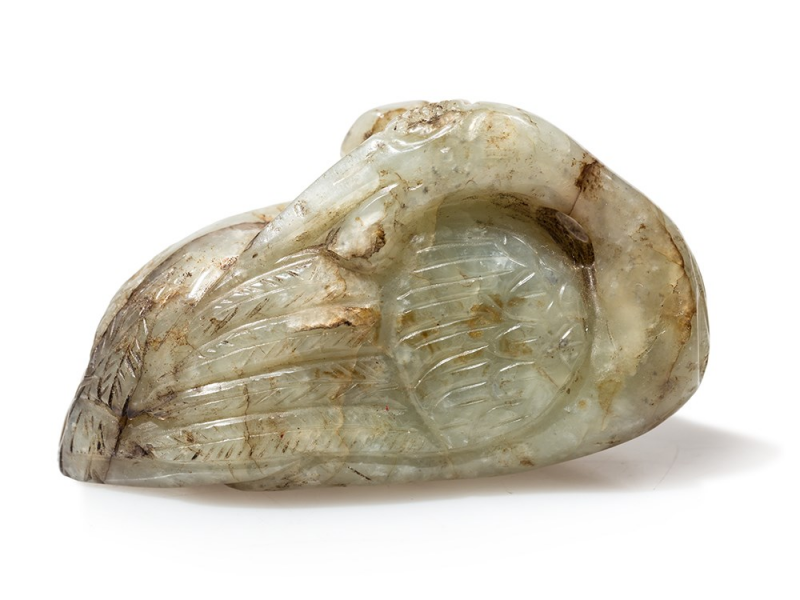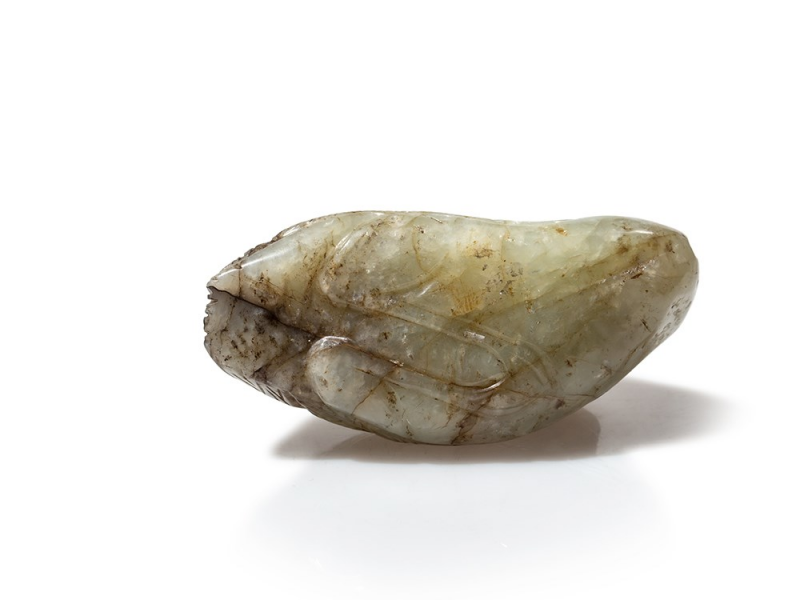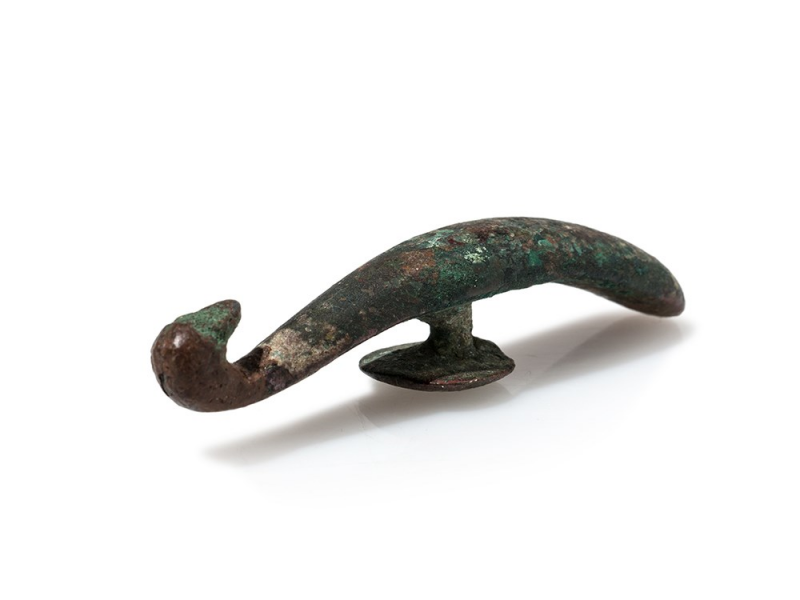 Bronze Belt Hook, Two Carvings of Jade and Agate, China, Han dynasty (206 BC-220 AD) and late Qing dynasty (1644-1912). Photo courtesy Auctionata
Bronze, jade and agate. Belt hook encrusted with a rich patina of malachite green. Jade Ming style crane with a lingzhi fungus. The stone typical of that sourced in the Ming dynasty, of mottled celadon and brown tones. An agate brush washer in the form of a monkey and peach. Length of the belt hook: 7 cm. Width of the carvings: 6 to 8 cm. Good condition. Estimation : 640 € / 800 €

Provenance: Danish private collection

Finely carved figures in gorgeous colors as well as a belt hook with beautiful patina

These two Chinese carvings were made of jade and agate and date back the late Qing dynasty.
The small collection also comprises a bronze belt hook from the Han dynasty.
The latter is encrusted with a rich patina of malachite green and shows Chinese inscription on the back.
The jade carving of mottled celadon and brown tones is made in form of a Ming style crane with a lingzhi fungu.
The finely worked agate brush washer shows on its side a monkey and peach.
AUCTIONATA, BERLIN. Art d'Asie et Art Tribal. 23 Mai 2014 à 6:00 pm. Tel: +49 30 9832 0221 - E-mail: vorgebot@auctionata.com