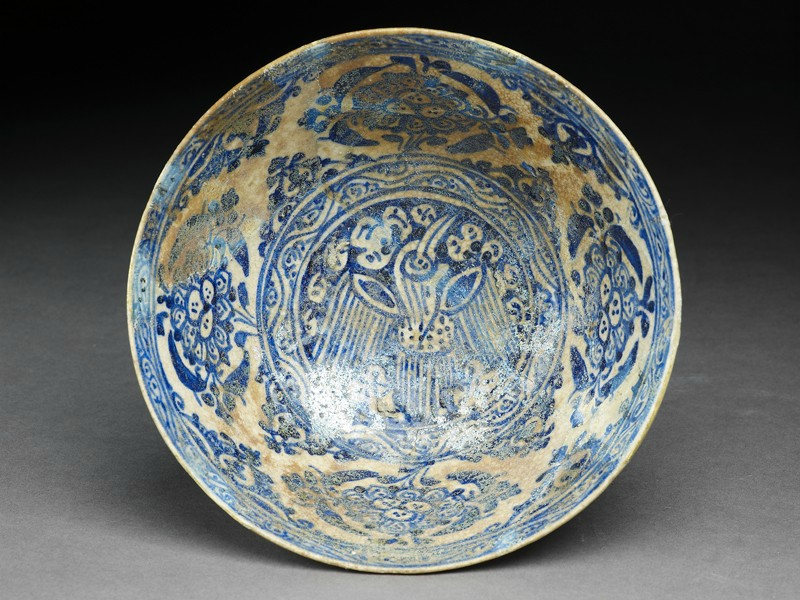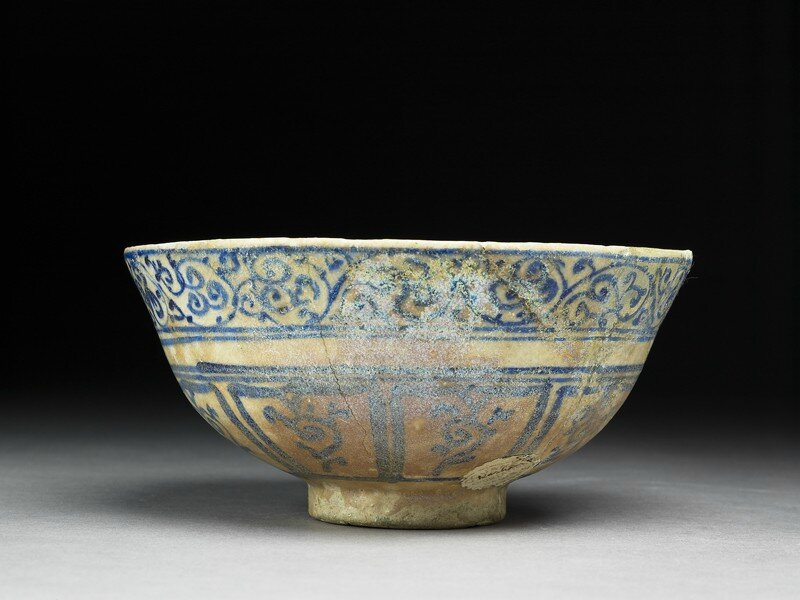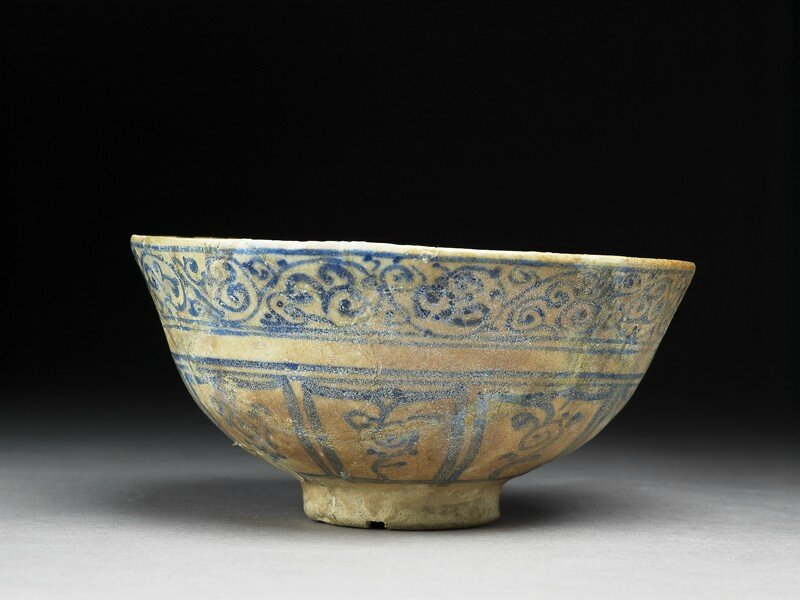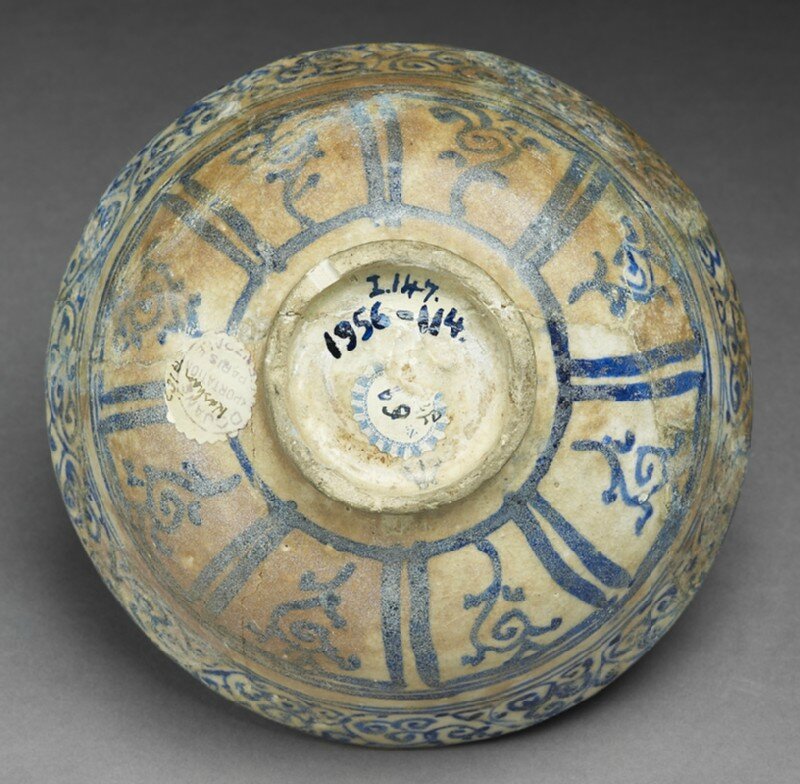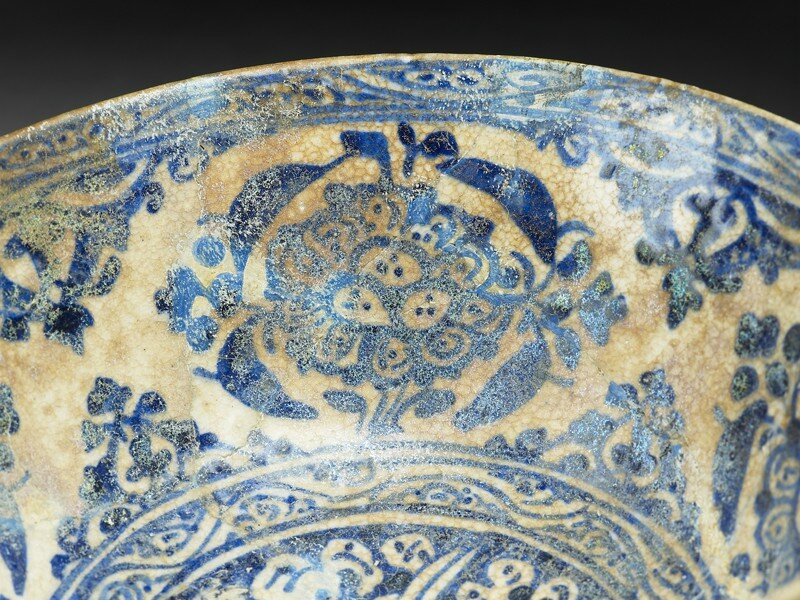 Bowl with bird and peonies, Iran, Timurid Period (1370 - 1507), fritware, with underglaze painting in blue, 8.2 cm (height), 17.5 cm (diameter). Presented by Sir Alan Barlow, 1956 (EA1956.114). Ashmolean Museum © Ashmolean Museum, University of Oxford
The 1600s saw a boom in the production of ceramics to supply the burgeoning Iranian cities made rich on manufacturing and trade. Chinese porcelain remained highly fashionable and continued to inspire the Islamic potters to the manufacture of fine blue-and-white pieces.
However, other wares produced in this period break away from the Chinese model and use fully Islamic techniques and patterns. Lustre painting enjoyed renewed popularity after three centuries of decline, while carved and moulded vessels continued to be made alongside underglaze and slip-painted wares.