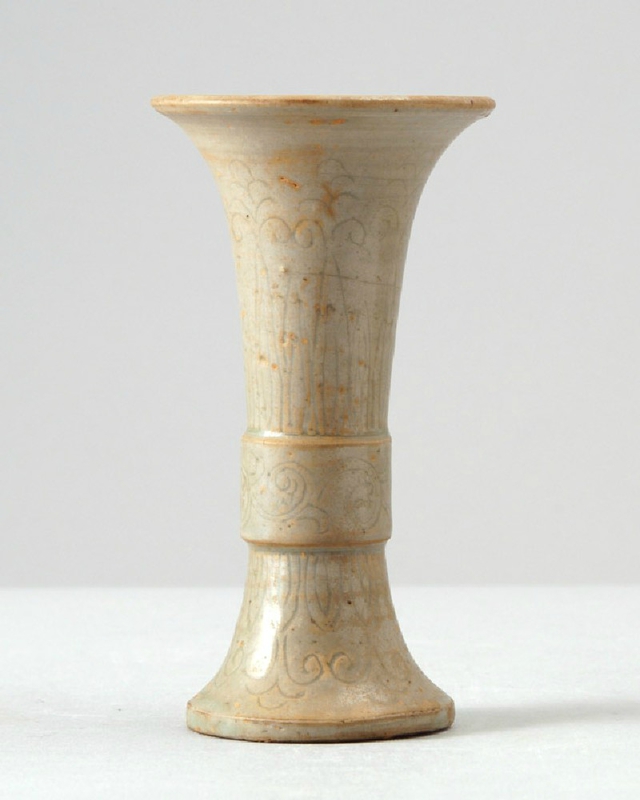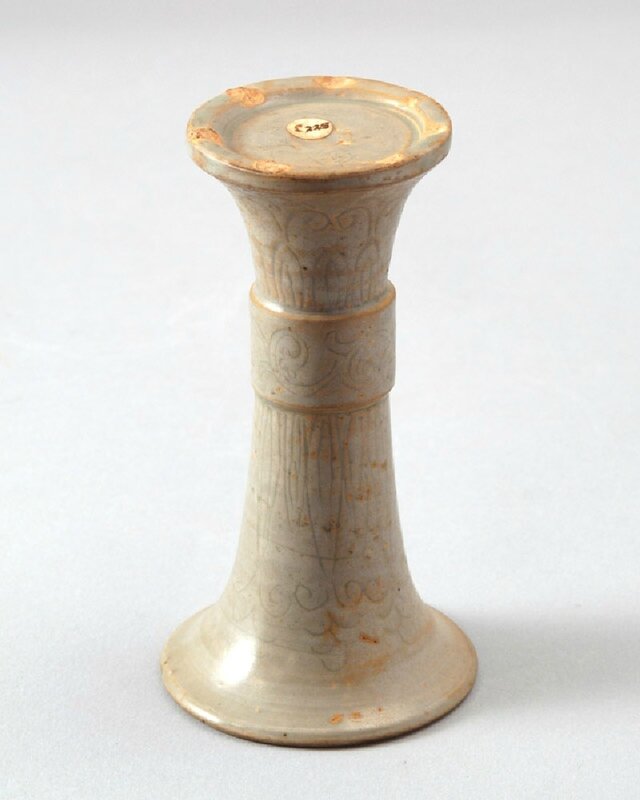 Greenware gu, or ritual wine vessel, with floral decoration, Yue kiln-sites, China, Song dynasty, AD 976 – AD 984, stoneware, thrown, with incised decoration under a green glaze; glazed base with spur marks; glazed rim, 12.7 cm (height) - 6.9 cm (diameter) - at base 5.4 cm (diameter).Lent by the Sir Alan Barlow Collection Trust., LI1301.237, Ashmolean Museum, Oxford © The University of Sussex
The piece is incised on the base in a semi-circle with the inscription taiping xingguo, a reign period of the Song dynasty (AD 960–1279). Several pieces are known with this inscription, but no such piece appears to have been discovered at the Yue kiln sites in Zhejiang province, where this type of ware was made. The engraved designs are unusually weak, yet the piece may be of the period. A fragment of a similar small gu without decoration was excavated at one of the Yue kiln sites.

The slender vase flares towards the rim and the foot, has a raised central band and a low broad footring. The central band is incised with a foliate scroll, flanked by pointed petals above and below and further foliate motifs. The base is incised with the characters taiping xingguo, in a semi-circular line. The translucent pale greenish glaze fully covers the piece, which shows seven uneven patches from spur marks on the footring.