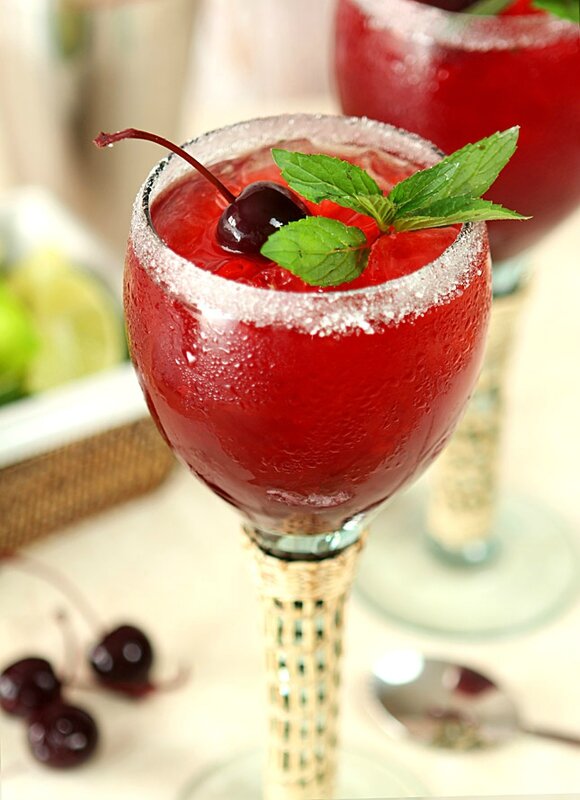 Ingredients:
Lime wedge, sugar and salt (equal amounts combined) for rimming glass
1/4 cup fresh bing cherries, pitted
Half a dozen mint leaves
Sugar, to sprinkle
2 Tbsp agave nectar (or simple syrup)
2 Tbsp fresh lime juice
4-6 Tbsp Tequila, silver or blanco (clear)
2 Tbsp cherry liqueur, or to taste
Club soda, chilled
Mint leaves and Cherries with stems, to garnish
Preparation:
Using a cut lime wedge, rub the lime around the outer edge of two chilled glasses; dip the glasses in the combination of salt and sugar. Fill the glass with ice.
Put the cherries and mint into a cocktail shaker, sprinkle with sugar and muddle with a muddler tool or a wooden spoon.
Add the agave nectar, lime juice, tequila and cherry liqueur and fill the shaker with ice.
Shake vigorously for 10-12 times; strain over 2 glasses and garnish with a mint sprig and cherry with stem.
Courtesy of Creative Culinary