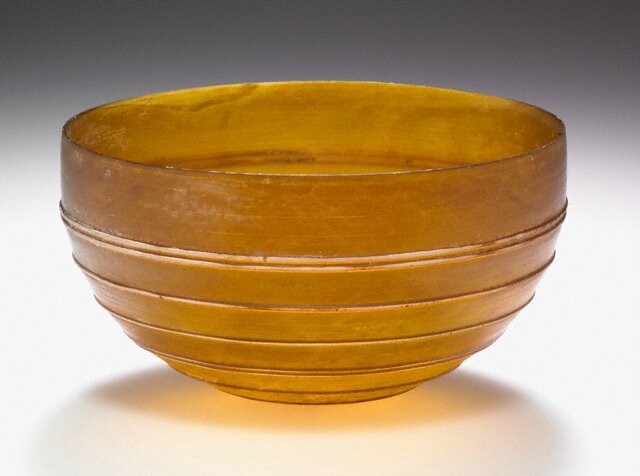 Amber Bowl with White Ridges. Unknown, Roman, A.D. 1–100. Glass, 4 1/16 in. diam. 2003.475. The J. Paul Getty Trust © J. Paul Getty Trust.
Casting is a technique of pouring hot glass into a mold. After the glass cools, glassmakers use various grinding and cutting techniques to refine the vessel's form and decoration. Decorative patterns are sometimes cut into the sides with a cutting wheel.
Bowls were the most common cast vessels. Pendants, inlays, and other small objects were also created using this technique.
This bowl has two layers of different colors. Much of the white overlayer was removed through grinding, leaving ridges of white over the amber underlayer.