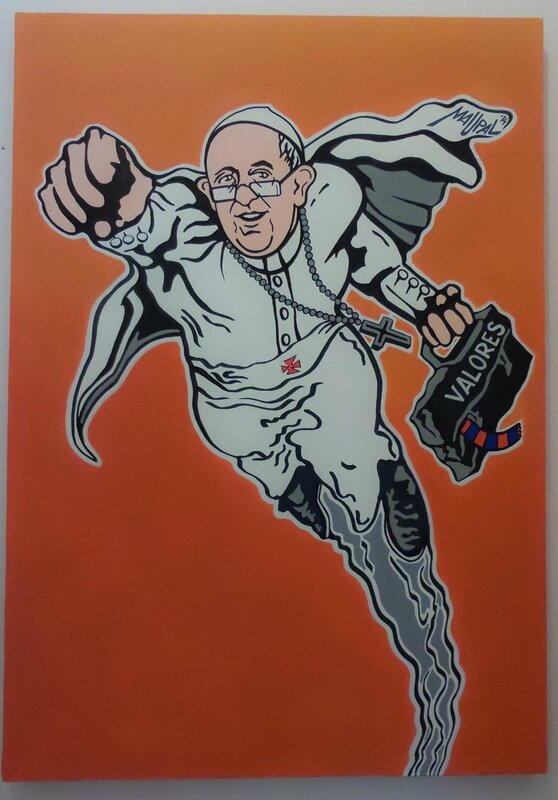 Mauro Pallotta, Super Pope.
LONDON - Only one year of activity and Le Dame is already an established contemporary art gallery in London's thriving art scene. Specialised in Italian contemporary art, they have brought to the UK names such as Dino Maccini, Fabio Mariani, Paolo Cenedese as well as discovered young talent such as the recently exhibited Riccardo Girardi.
Today Le Dame are proud to announce that they will be exclusively representing in the UK world famous artist Mauro Pallotta aka MauPal.
He's currently in every big International newspaper from the Washington Post to Yahoo News International, The Chicago Tribune and France's Le Monde to name a few. In August his works will be displayed on maxi screens in Seoul during Pope Francis' visit of South Korea. But who exactly is the man who aggrandized the image of a humble and beloved Pope Francis, into a modern day caped crusading hero? Mauro Palotta, aka MauPal is a lively and exciting Italian artist who captures viewer's attention through his range of mediums and themes.
Unlike the typified mediums of oil on canvas, MauPal is the sort of creative mind that utilises artistic potential in the everyday object and this is revealed in his portraiture. Initially appearing as conventional portrait painting, his canvases hold powerful three-dimensional capabilities and surprise viewers with their unusual use of textures and mediums. Predominantly using acrylic spray on wool steel, MauPal's artwork also holds strong social and political value. Portraits such as 'Islam' and 'Hitchcock' represent the artist's temperament and sensibility as he draws on the topics of religion and mainstream culture.
The artwork that launched MauPal's prominence was his giant street painting of Pope Francis, positioned at a side road, just steps away from the Vatican. Now finally, MauPal's 'Pope Francis' will be flying to London, to be exhibited for the first time at Le Dame art gallery. To accompany his 'Pope Francis' mural, the artist's choice to exhibit in London holds particular relevance, as his next big painting will pay homage to her Majesty Queen Elizabeth II.
Burgeoning into one of the great art hubs of London, the Melia White House Hotel will also be previewing three of MauPal's paintings during their Contemporary Art exhibition at the Level Lounge and the collection will also include his celebrated portrait of Alfred Hitchcock. In the aftermath of his extraordinary street mural of 'Pope Francis', this exhibition in the hotel's luxury VIP lounge will provide a glimpse into the mind of an artist who is fast growing in stature and reputation.
From Hitchcock, to the Pope and now to the Queen of England, have your say on which big icon you would like to see MauPal next explore!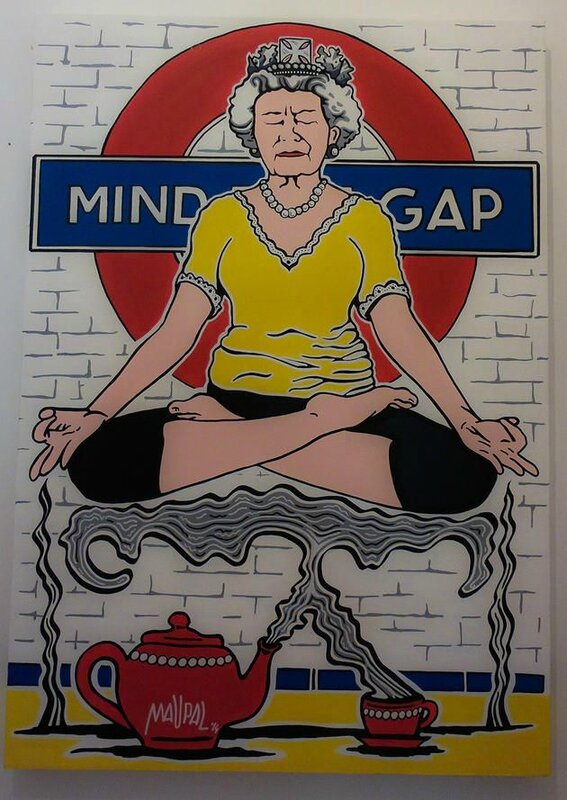 Mauro Pallotta, The Queen.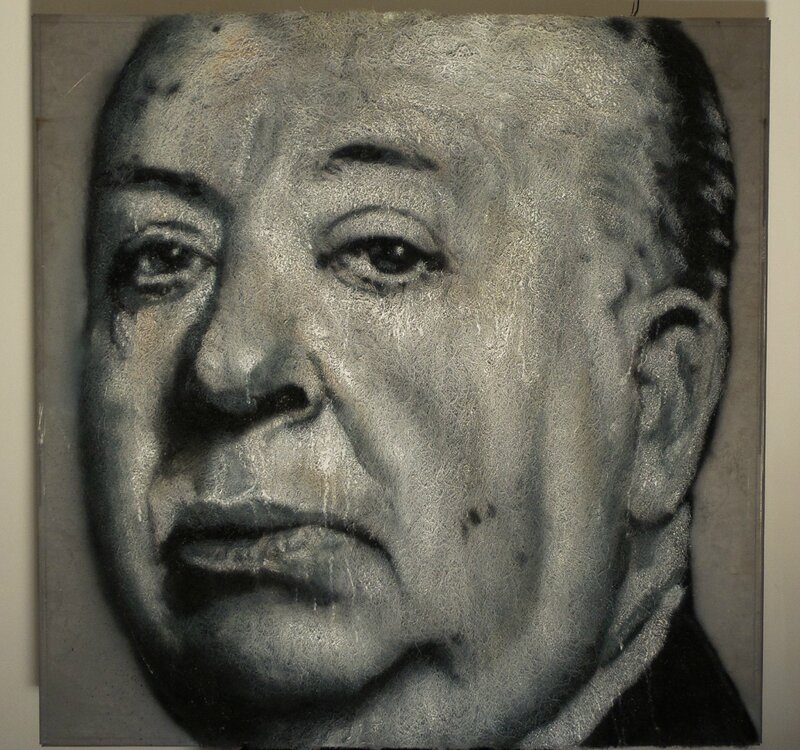 Mauro Pallotta, Alfred Hitchcock.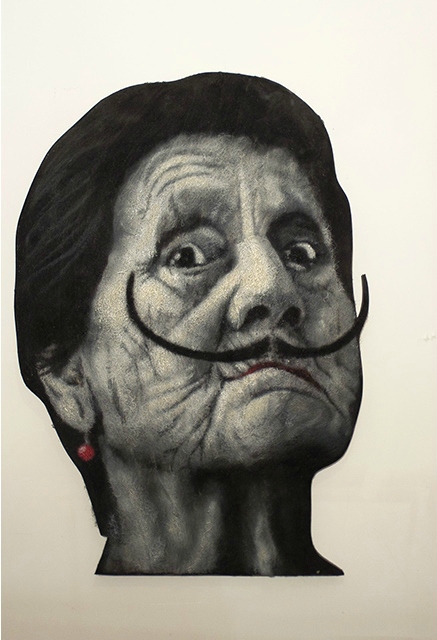 Mauro Pallotta, Liliana as Salvador Dali.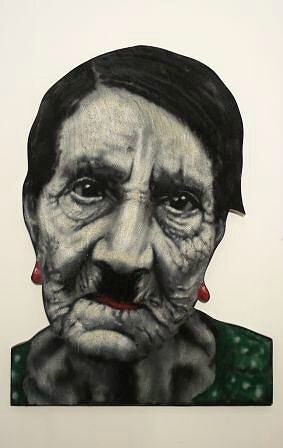 Mauro Pallotta, Liliana as Hitler.
Mauro Pallotta, Liliana as Bob Marley.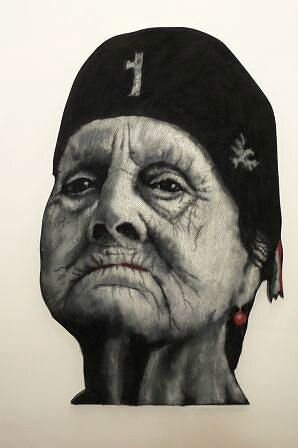 Mauro Pallotta, Liliana as Benito Mussolini.
Mauro Pallotta, Abramo.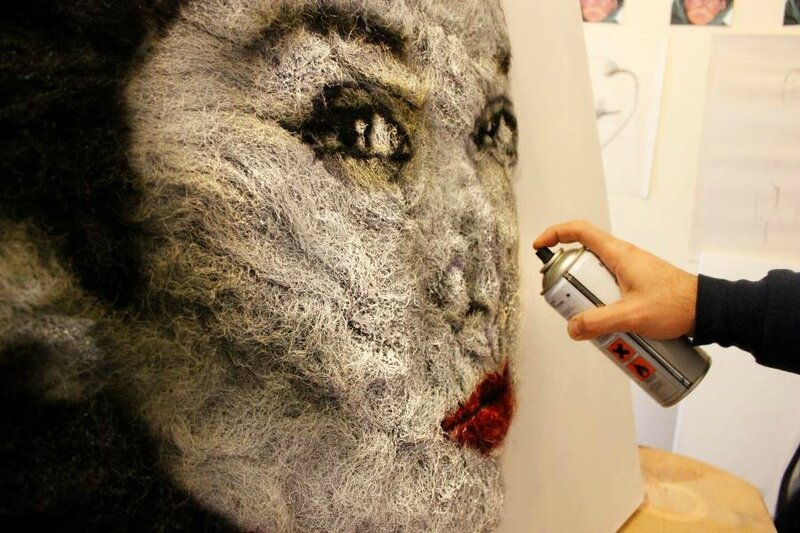 Mauro Pallotta, La Nuova China work in progress part 2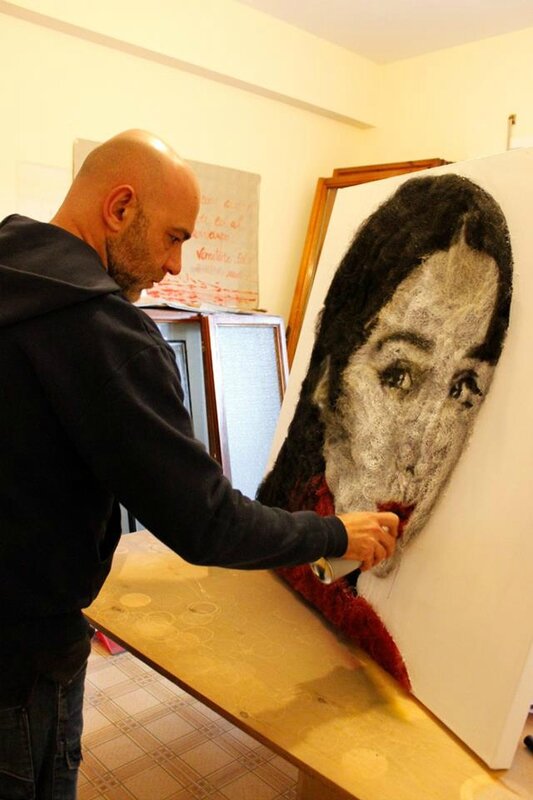 Mauro Pallotta, La Nuova China work in progress part 3