Tiffany Peacock pendant featuring diamonds, aquamarines and a central tanzanite.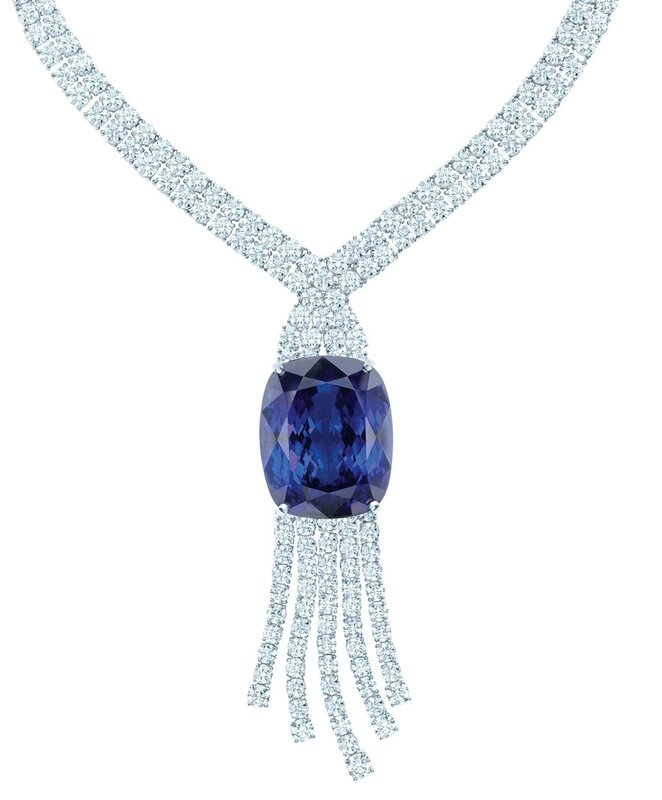 Tiffany Anniversary platinum necklace, set with over 175ct of tanzanites, complemented by a cascade of round brilliant diamonds.
Tiffany Anniversary platinum ring with a 9.99ct tanzanite and diamonds.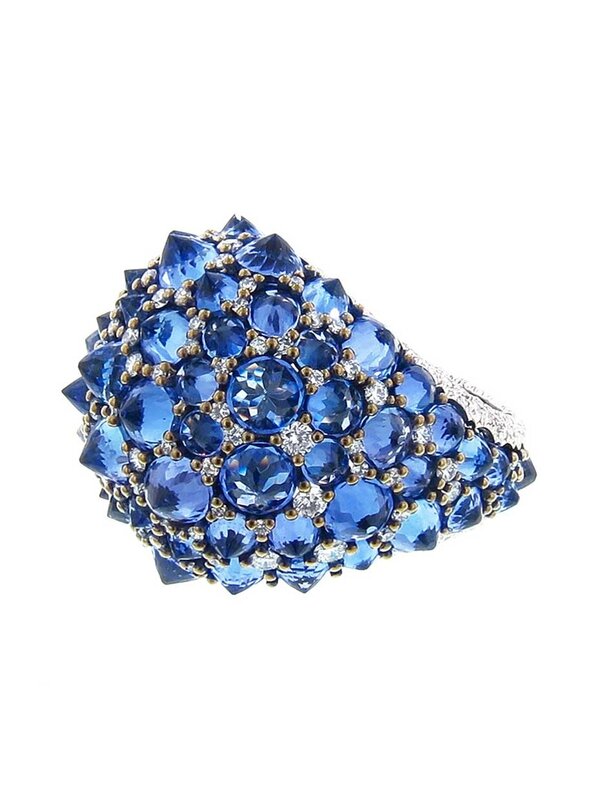 Arunashi handmade reverse tanzanite ring with diamonds. Available at Ylang23.com.
Available at Ylang23.com, Arunashi's white gold ring features a total of 29ct of inverted tanzanite stones scattered amongst 4.36ct of diamonds.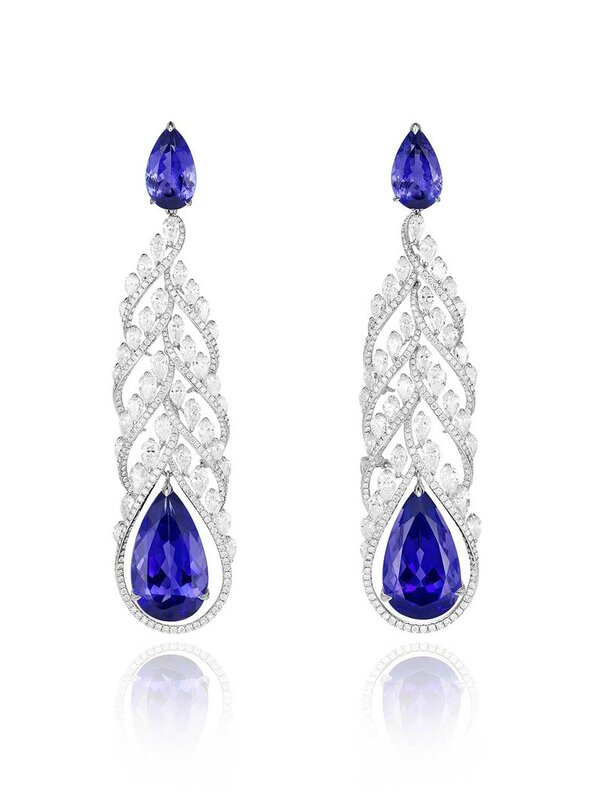 Chopard high jewellery earrings featuring pear shaped tanzanites surrounded by white gold set with diamonds.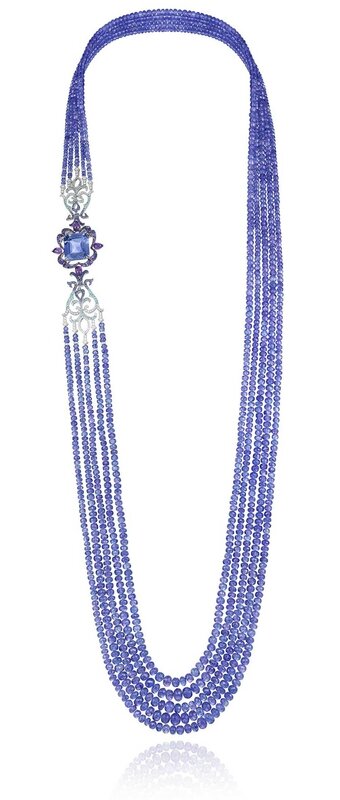 Chopard Temptations necklace featuring tanzanite beads, diamonds, sapphires and amethysts all set in white gold.
Tanzanite. One African Night ring with a violet-toned tanzanite surrounded by a pavé of diamonds.
Tanzanite. One Empress earrings showcasing over 50 blue-violet tanzanite stones.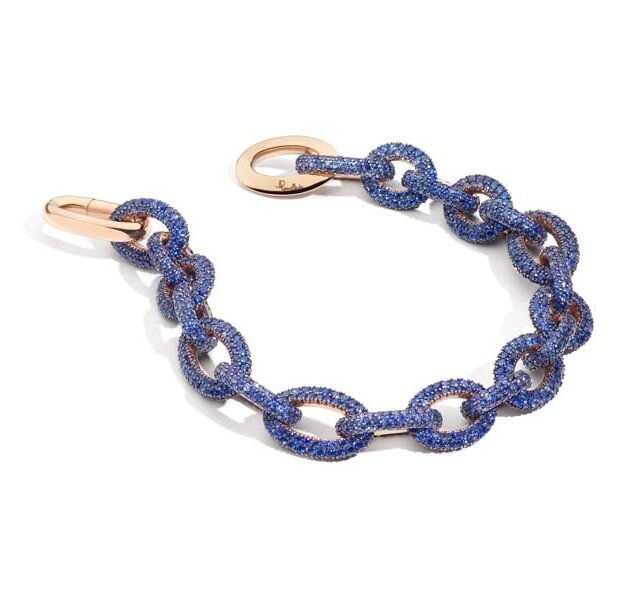 Pomellato Pom Pom rose gold and tanzanite bracelet.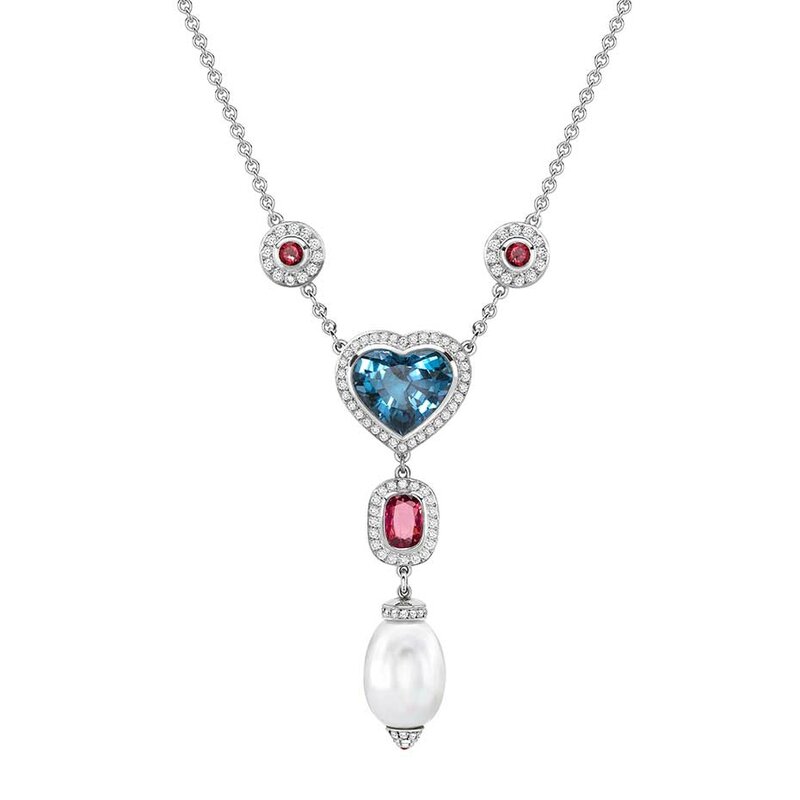 Theo Fennel Tanzanite Heart necklace featuring a rare 12.74ct 'Meru' blue tanzanite, spinels, diamonds and a freshwater pearl.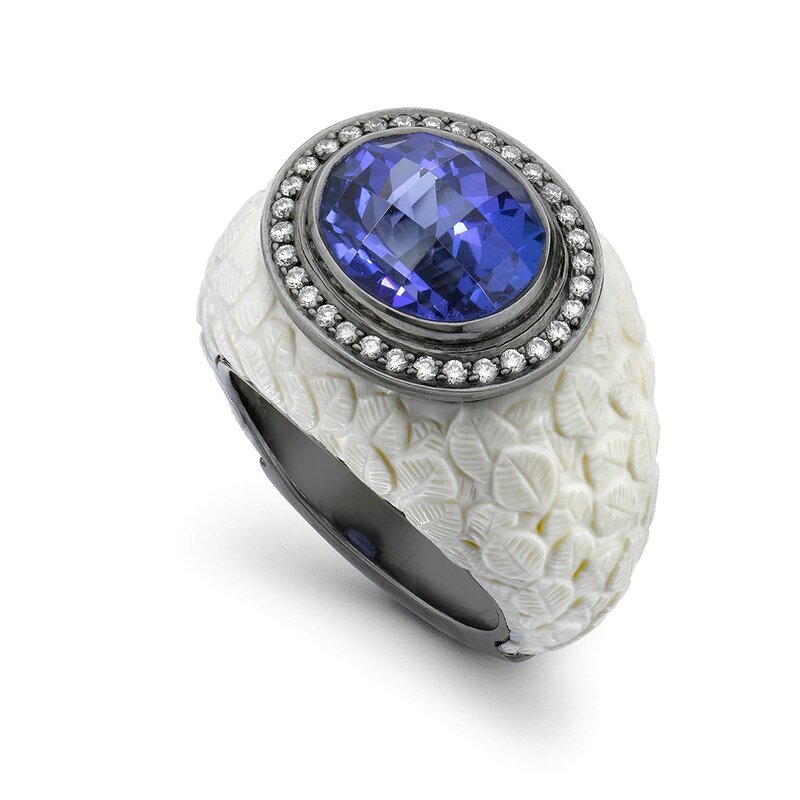 This Theo Fennell ring is skilfully carved from the tusks of a long-extinct Mammoth. The 6.52ct tanzanite, set in white gold, is framed by 0.22ct of diamonds.
Chaumet Lumieres d'Eau high jewellery necklace in white gold with a 45.64ct troidia-cut tanzanite, three cushion-cut sapphires, sapphires, sapphire beads, lapis lazuli beads and black spinel beads.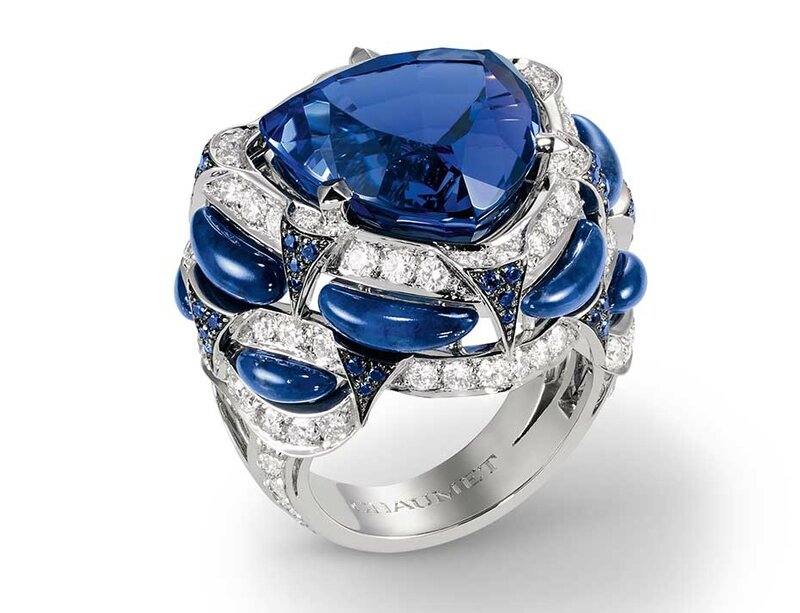 Chaumet Lumieres d'Eau high jewellery ring in white gold, set with a 16.50ct troidia-cut tanzanite, round sapphires, lapis lazuli and brilliant-cut diamonds.
Wallace Chan's Whimsical Blue brooch, from the Fluttery series, features three tanzanites set with diamonds, carved icy jadeite, lapis lazuli and sapphires.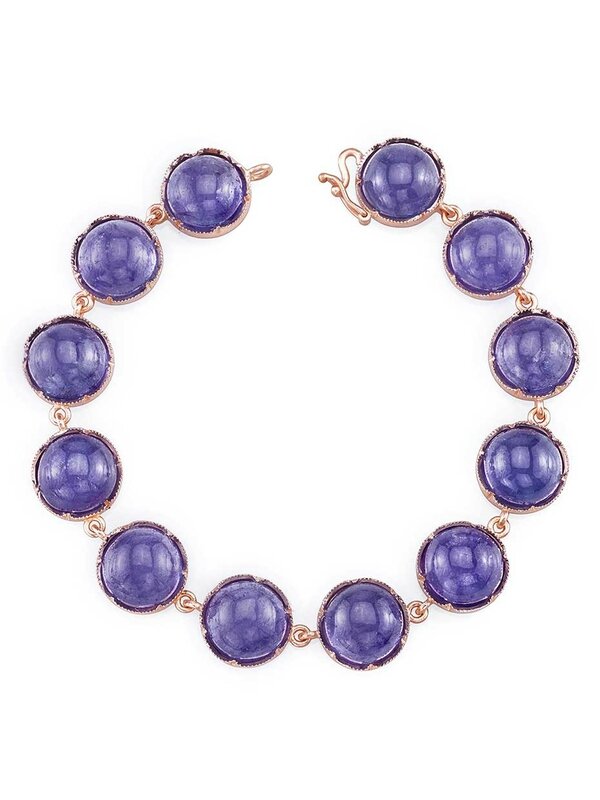 Irene Neuwirth cabochon tanzanite bracelet in rose gold, available at Ylang23.com.