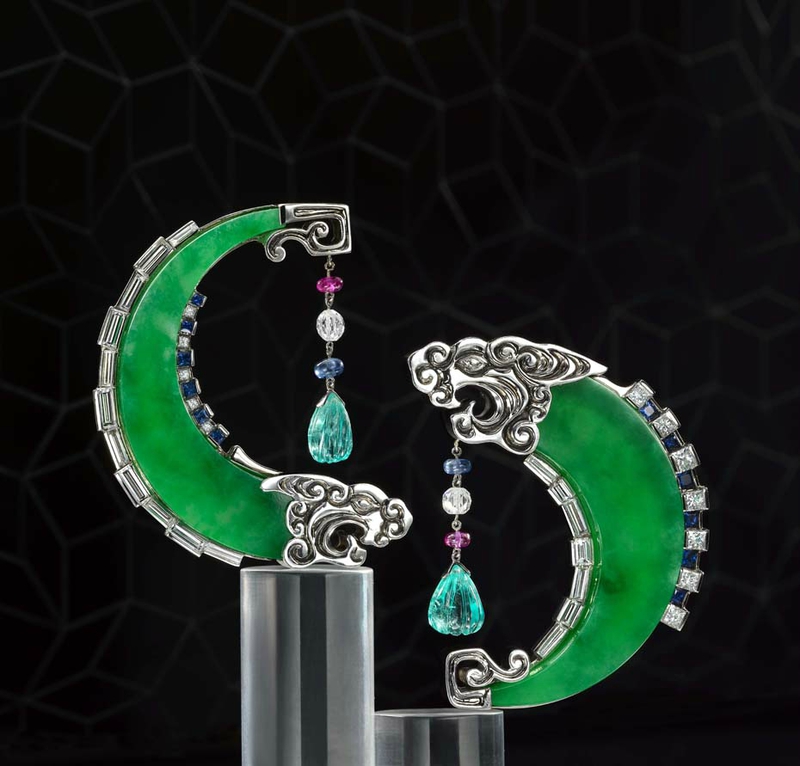 Samuel Kung's Dragon earrings are an auspicious, classical Chinese motif set with Imperial green jadeite, diamonds, sapphires and aquamarine.
A polished rock of green jadeite, set in a yellow and white gold ring by Samuel Kung.
Samuel Kung's contemporary-styled lavender jadeite suite set in white gold with wood;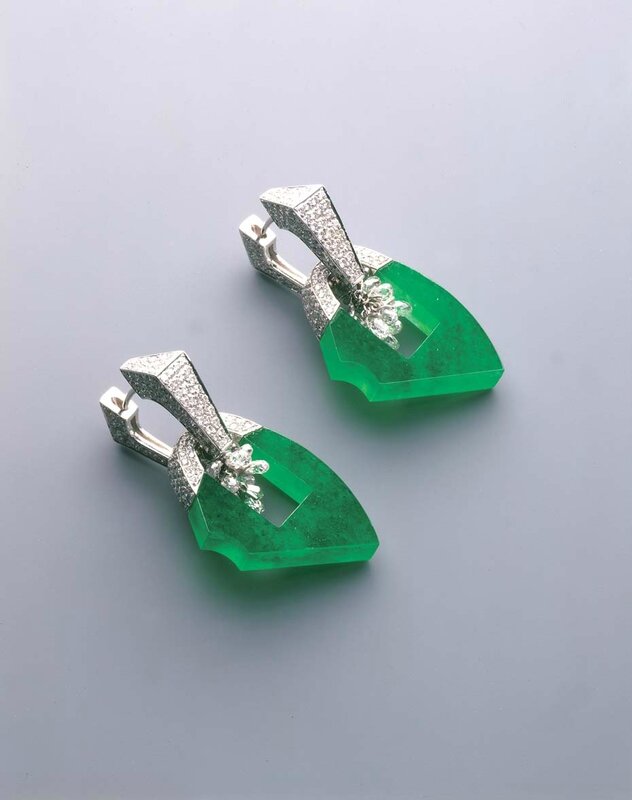 Samuel Kung's dainty, rough hewn jadeite earrings with pavé-set diamonds and briolettes.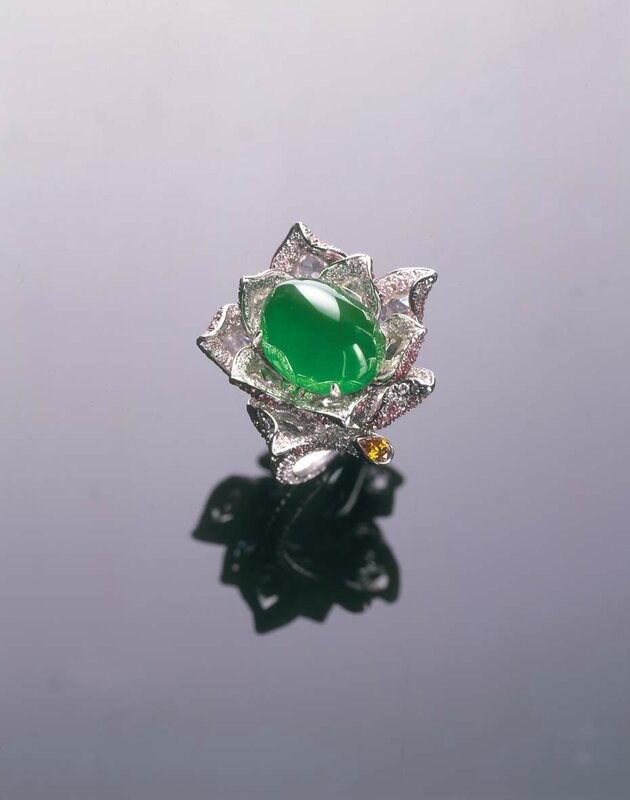 Samuel Kung showcases this almost translucent Imperial green cabochon jadeite stone by setting it in a diamond flower ring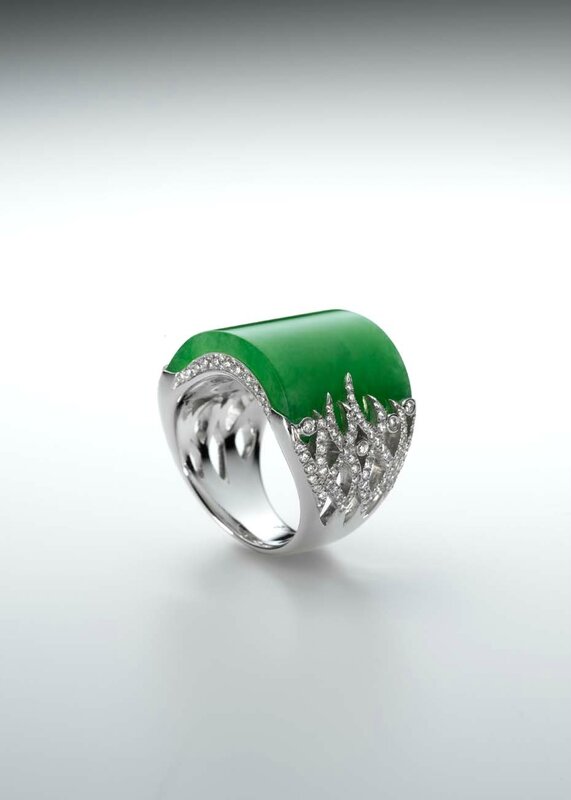 Smoothly polished jadeite ring held by tiny tendrils of diamonds set in white gold, from Samuel Kung's collection.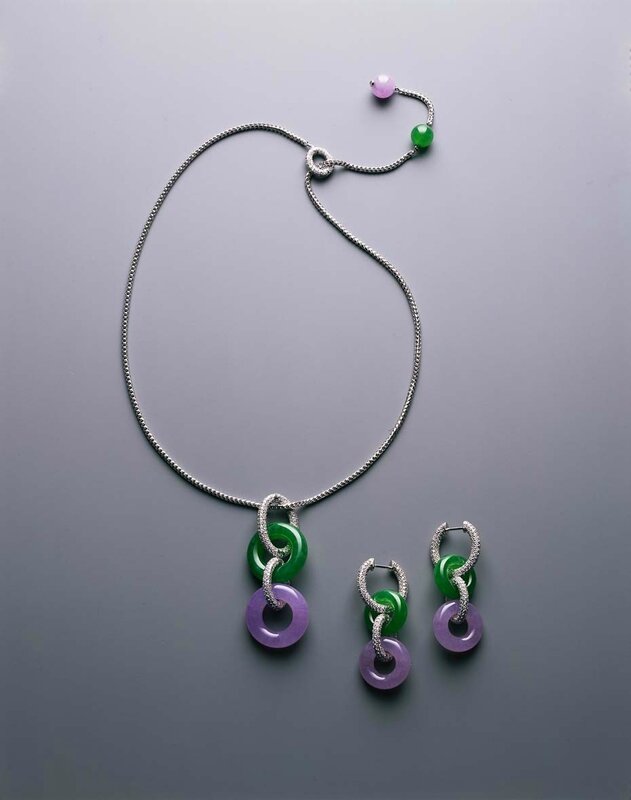 Samuel Kung's "The Blessing" is the traditional circle-of-life symbol of organic. Featuring green and lavender jadeite and pavé-set diamonds, this suite of jewellery symbolises infinity, with the interlocking rings representing yin and yang.
(Source TheJewelleryEditor)