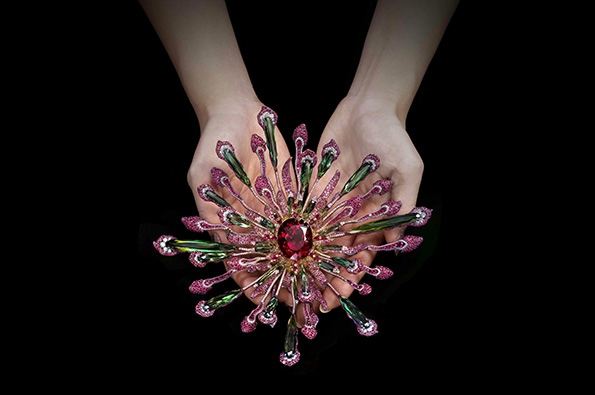 Wallace Chan 'Vividity' brooch, with a rare elbaite tourmaline in the centre.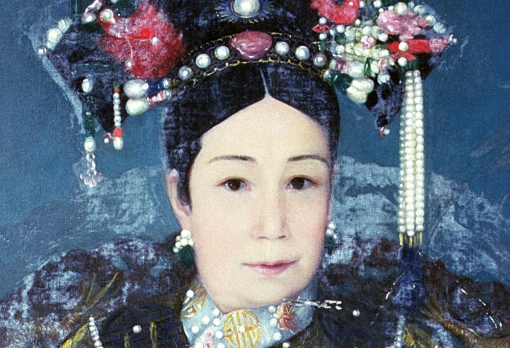 In this portrait of Empress Dowager Tz'u Hsi, it appears that a large pink tourmaline, along with a number of pearls, adorns her headdress. Image: Chinese School/Bridgeman Art Library/Getty
Hemmerle often incorporates large, vivid colored pink tourmalines and rubellites in their jewelry. These rubellite and pink sapphire earrings are a fine example of the prized pink stones.
An oval rubellite is accented by blue and violet sapphires and oval rubies in this ring by Verdura.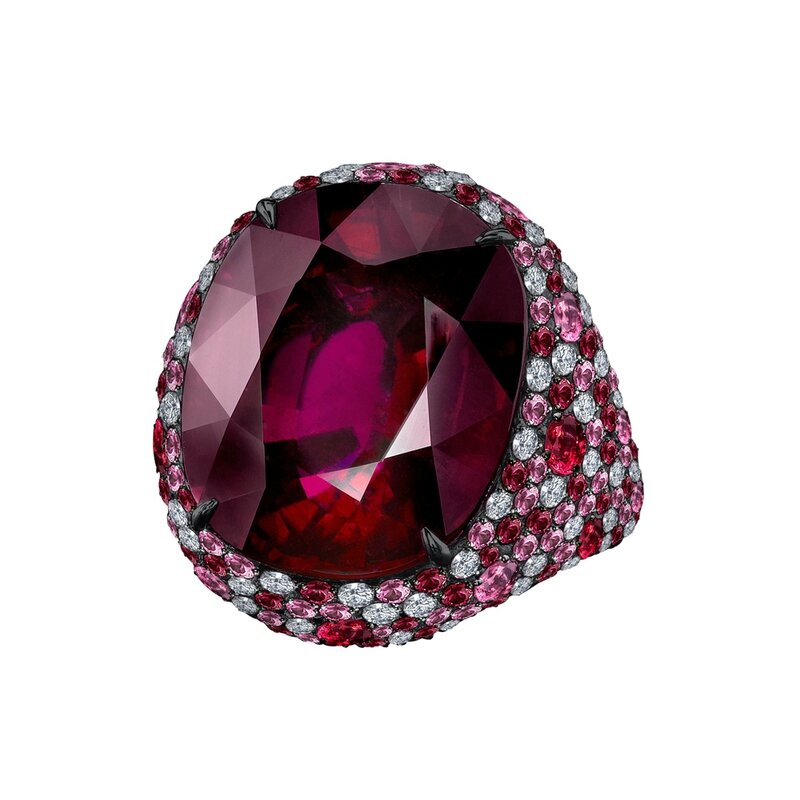 A Robert Procop ring featuring a 31.74-carat rubellite surrounded by a melange of pavé diamonds, pink sapphires and rubies. (Betteridge).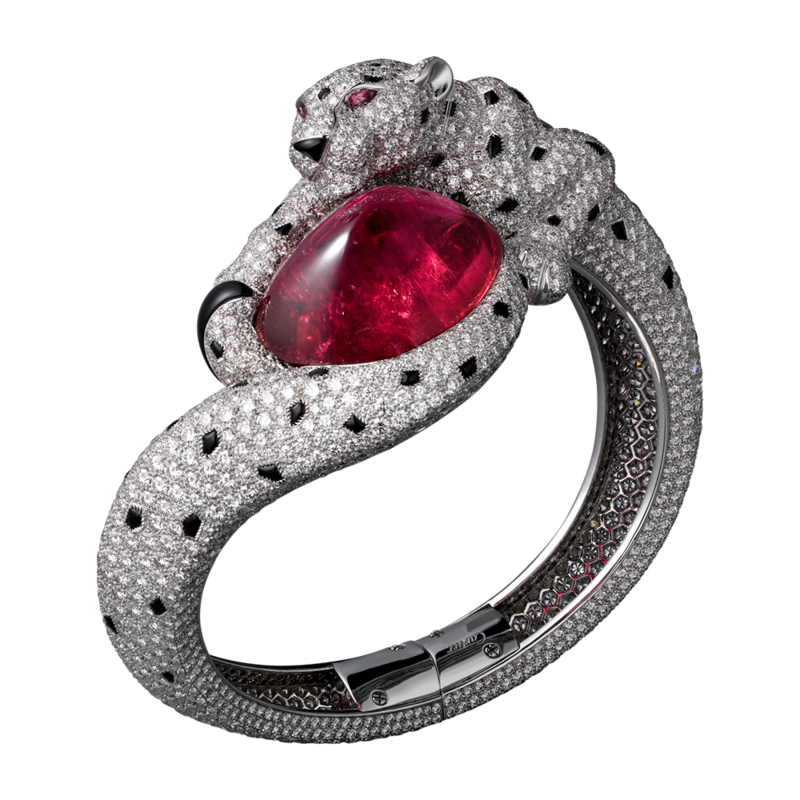 Panthère de Cartier Bracelet set with a rubellite, pink sapphires, diamonds and onyx.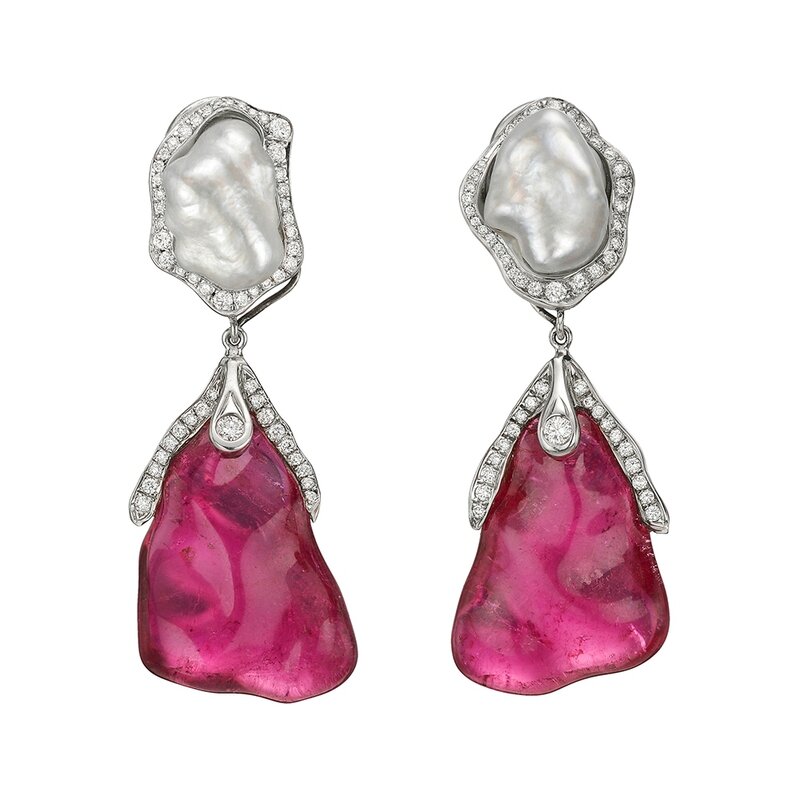 Dorota Rubellite & Keshi Pearl Drop Earrings (Betteridge).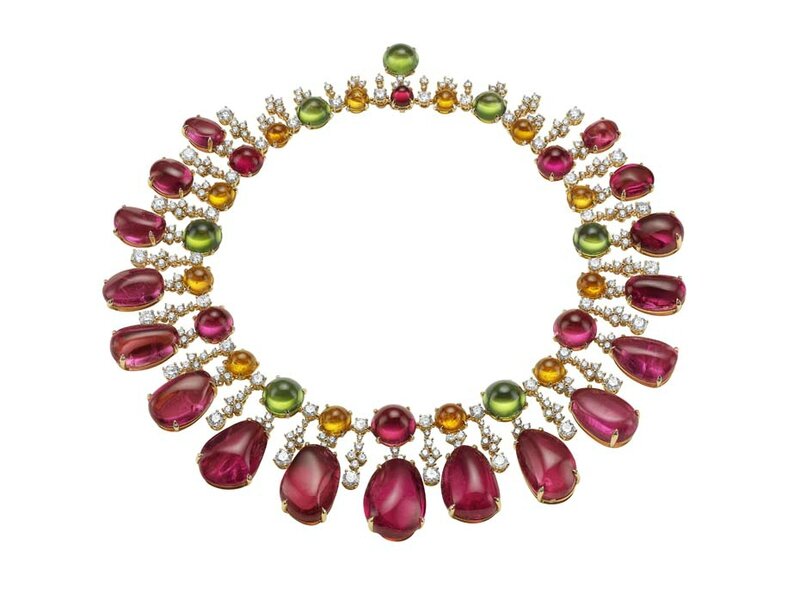 Bulgari Costa Smeralda Necklace, set with rubellites, peridots, garnets, diamonds.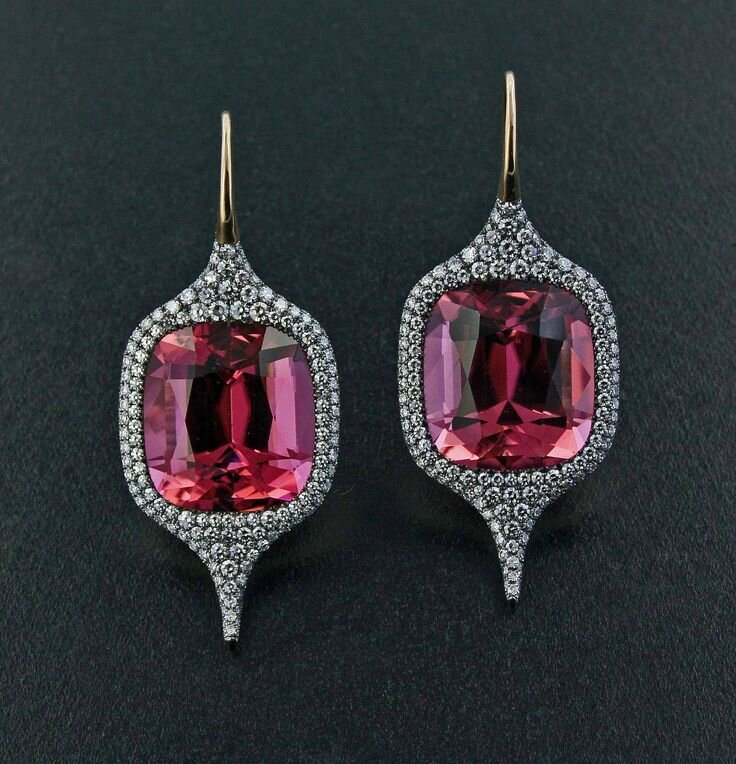 Taffin Pink Tourmaline & Diamond Earrings.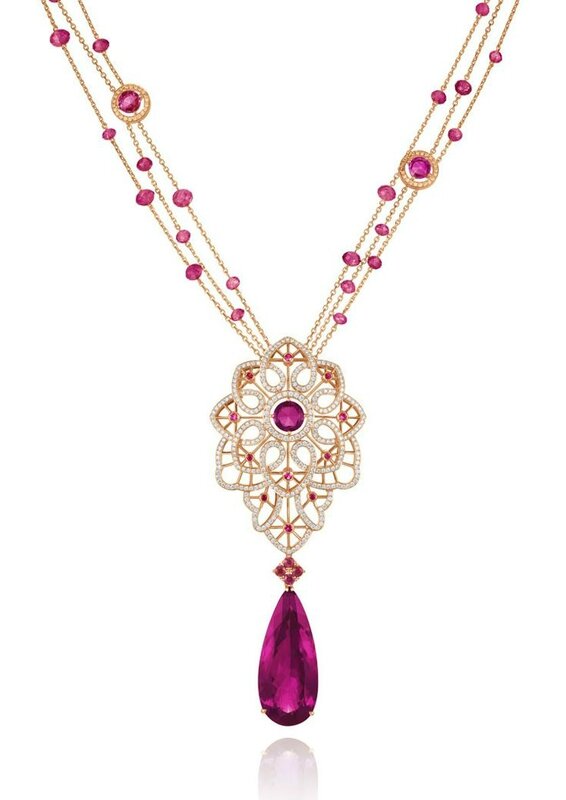 Chopard Rubellite & Diamond 'Byzantine' Necklace.
Irene Neuwirth Pink Tourmaline Bracelet.
Pink Tourmaline, Cognac Diamond & Gold Ear Pendants by Nicholas Varney, New York, 2013.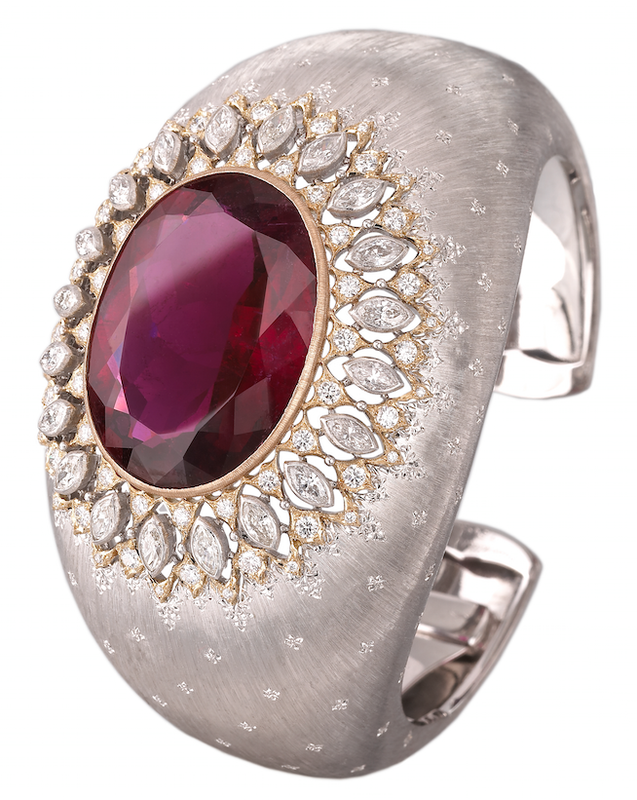 Buccellati Dream Cuff Bracelet in white and yellow gold with tourmaline and diamonds.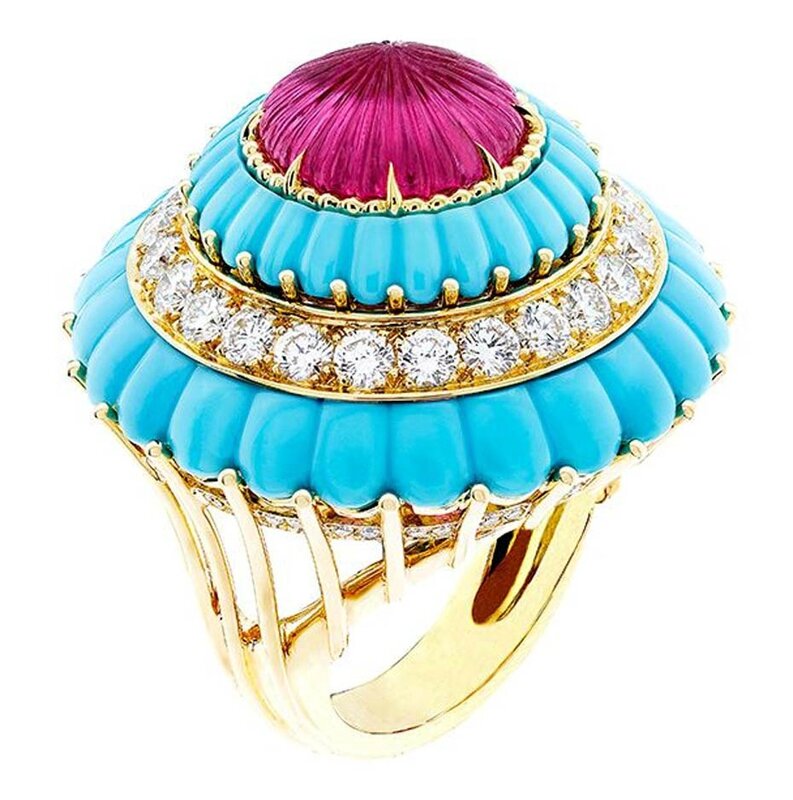 Van Cleef & Arpels Lady's Cocktail Ring set with diamonds, carved rubellite and turquoise.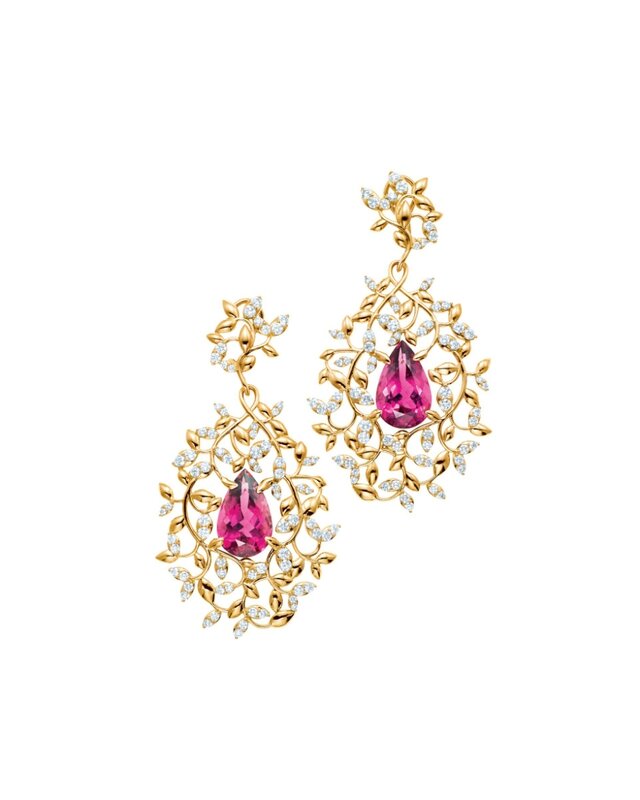 Tiffany & Co. Rubellite & Diamond Olive Leaf Earrings.
(Source Jewelsdujour - image courtesy of J.L. White)