A beautiful Edwardian pearl and diamond crossover ring, circa 1910, available at Bentley & Skinner, with a natural pearl, set asymmetrically beside an old brilliant-cut diamond in white, to a yellow gold mount with old brilliant-cut, diamond-set curved shoulders and reeded shank.
Antique diamond rings that pack as much beauty and exquisite detail as this circa 1905 one, available at 1stdibs, are becoming more rare with each passing day. Featuring a central old European-cut diamond between a pair of similarly cut diamonds, on a slightly domed mount decorated by millegrain pierced work, and 10 smaller diamonds, mounted in platinum, is truly unique.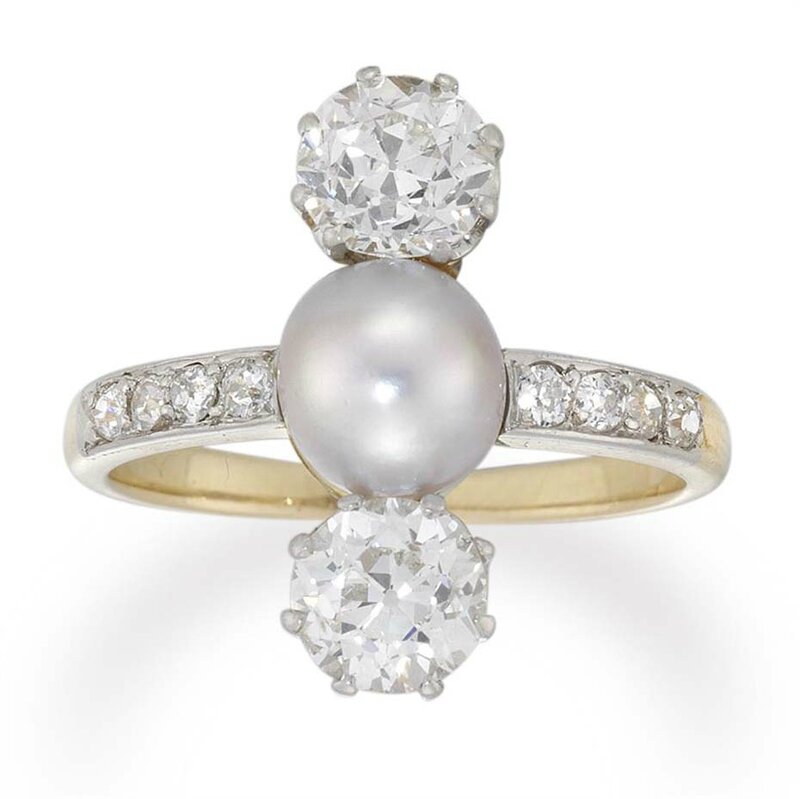 This beautiful Edwardian diamond and cultured pearl three-stone ring, circa 1910, available at Bentley & Skinner, has a central cultured pearl set between two old brilliant-cut diamonds, all vertically set, to a gold open-backed mount with diamond-set shoulders.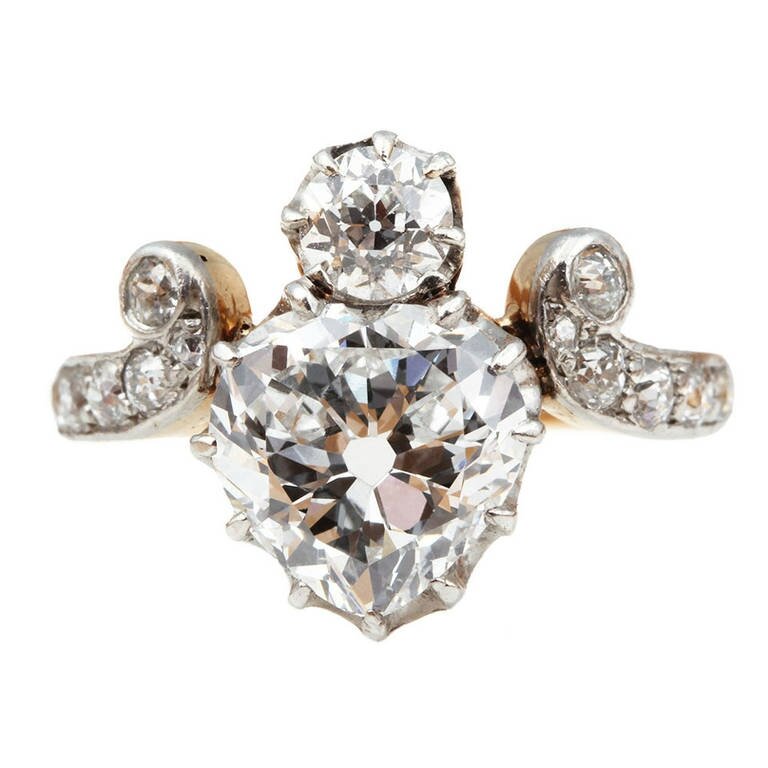 This Edwardian engagement ring with a central heart-shaped diamond circa 1900, available at 1stdibs, is flanked with old mine-cut side stones, and set in a handmade 18 carat gold and platinum setting, typical of the turn of the century.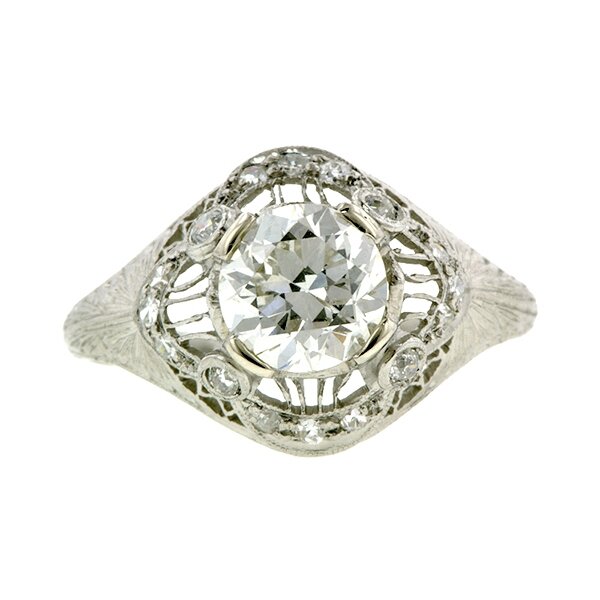 This Edwardian engagement ring circa 1915, available at Doyle & Doyle, centres an old European-cut diamond, additionally set with 12 single-cut diamonds, and four old European-cut diamonds, in an ornate, filigree and swag design with engraved shoulders, fashioned in platinum.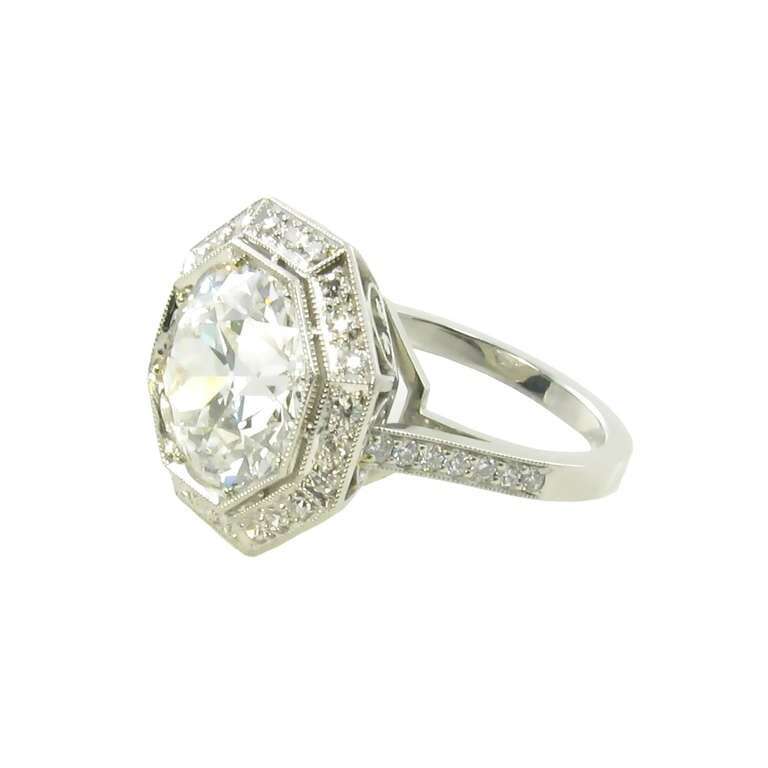 This Edwardian platinum and diamond ring featuring an old European-cut diamond, circa 1915, with a later shank, is available at 1stdibs. The old European brilliant-cut diamond is set within the original octagonal platinum frame, set with 24 round diamonds. The later shank is set with 7 round brilliant-cut diamonds on each shoulder.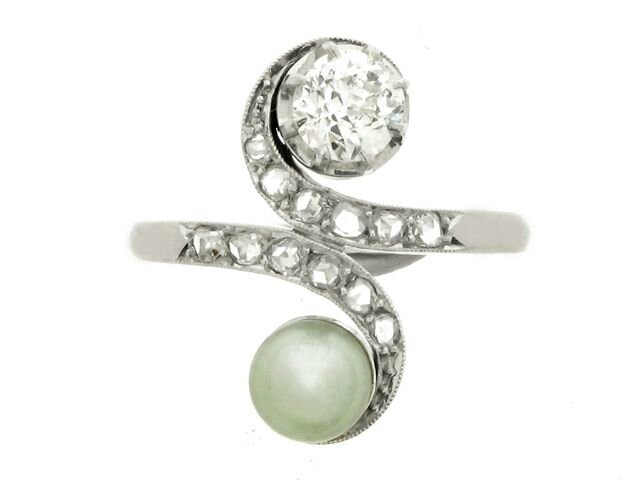 This beautiful pearl and diamond crossover Edwardian engagement ring circa 1910 is available at Berganza. A platinum ring set with one central natural pearl and one round old-cut diamond in a claw setting, with outward scrolled, inward tapered, shoulders set with 12 round, rose-cut diamonds in millegrain bead settings on a D-section shank.